Hello! Please click on the image below if you would like to learn more about The William Morris Project. Thank you for visiting!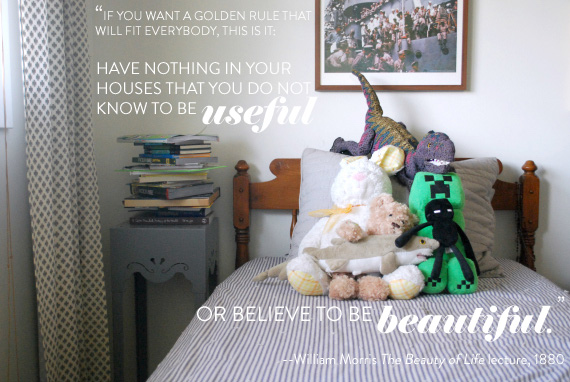 I first cleared out the medicine cabinet in our kitchen in January of 2012. It was a huge success and works very well in our family. I cleaned them up the following October. The only problem I had was with the bottom shelf. This shelf belongs to the Mister and is supposed to be where he keeps all his medicine/vitamins/supplements.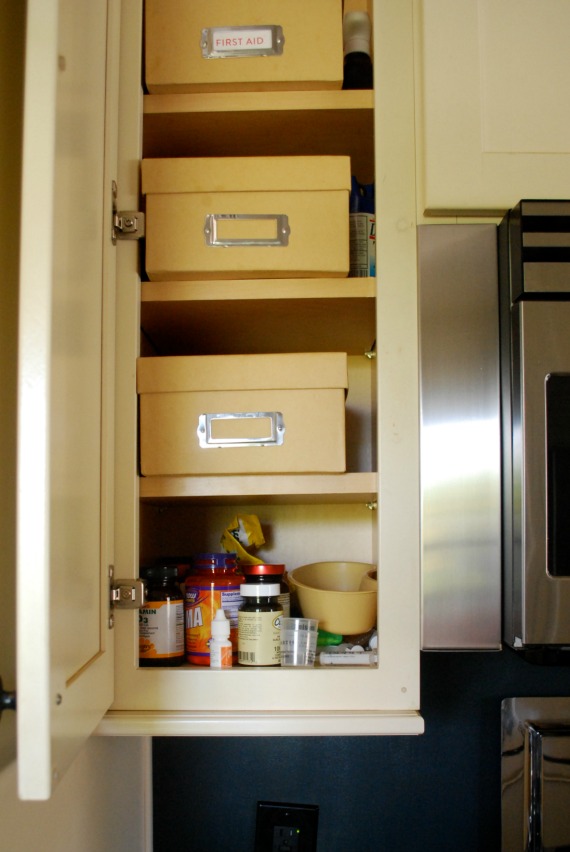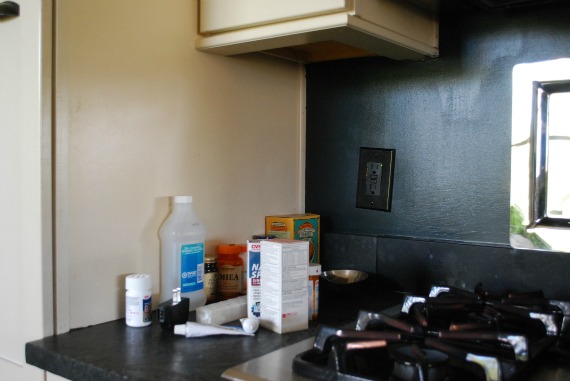 The problem: He likes things out in the open. Not everything, but the medicine always ended up on the corner of the counter. The empty bottles he leaves out to remind himself to buy more. The other bottles are out because he takes them daily. The first aid items are out because he suffered a bad cut fixing something for my mom. The point is, everything stayed out on the counter.
This frustrated me more than you can imagine. I felt that I put in the time to organize the cabinet and, by God, everyone needs to respect the cabinet! How hard is it to take your medicine and put it back in place? Not hard, is what I reasoned. (fumed, muttered, grumbled, etc.)
As with almost every organization project I take on, it took me a while to figure out how to make things work best for everyone, not just me. In this case, it took me a little over one year.
I organized this cabinet the first time around because the shelves are narrow, deep, and difficult to keep organized. The boxes are great for corralling like items and efficiently using a cavernous little hole. I needed the boxes to keep everything neat, so I think it's odd that I expected my husband to keep it organized when I couldn't.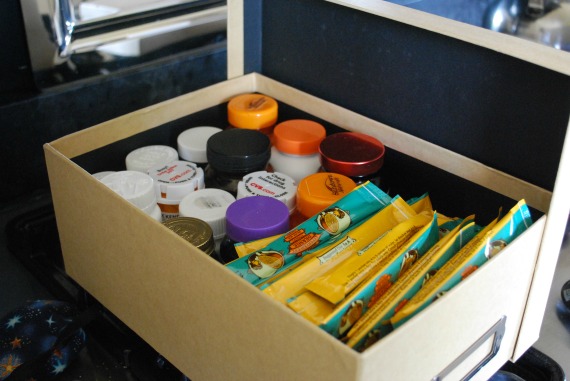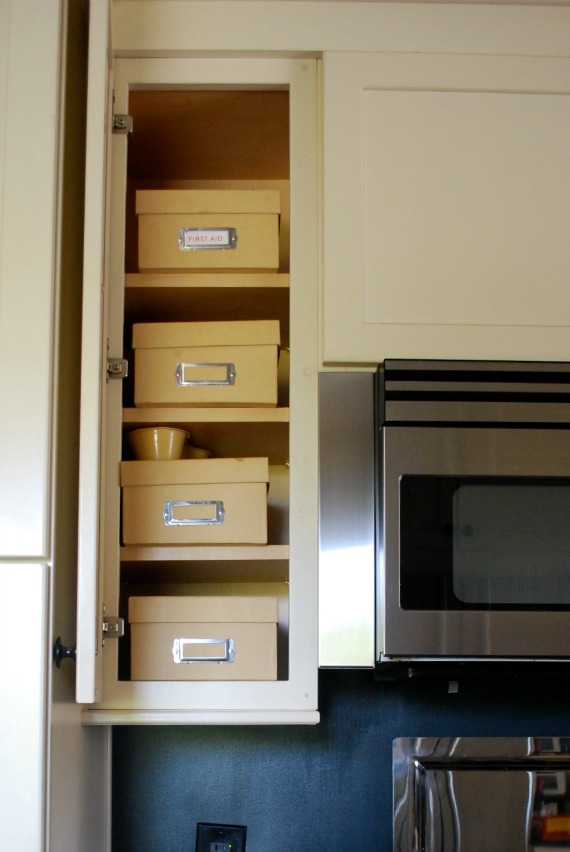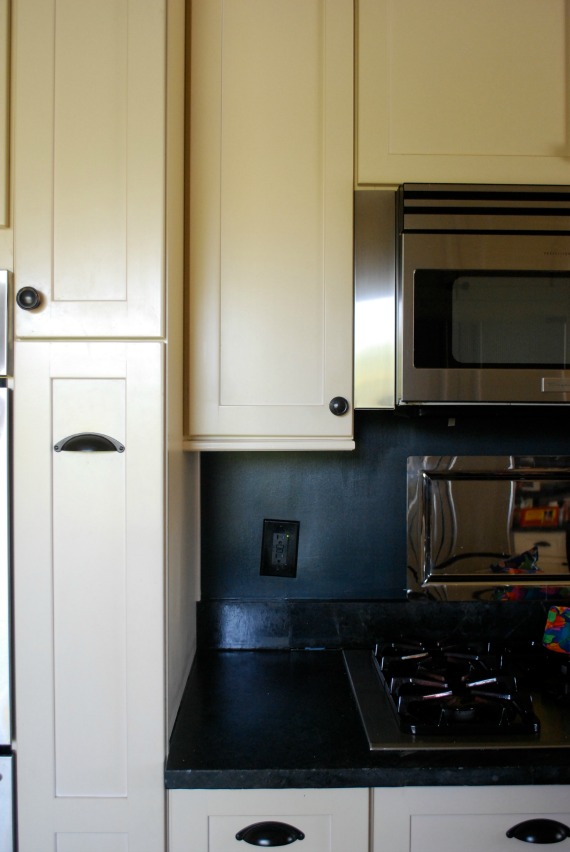 January's video purge gifted me with an empty box to use on the Mister's bottom shelf.
And that's what I did, simple as that. More telling is how immaculate the counter has remained since the addition of the 4th box. Lesson learned: sometimes messes reflect more on the system than the user.