Hello! Please click on the image below if you would like to learn more about The William Morris Project. Thank you for visiting!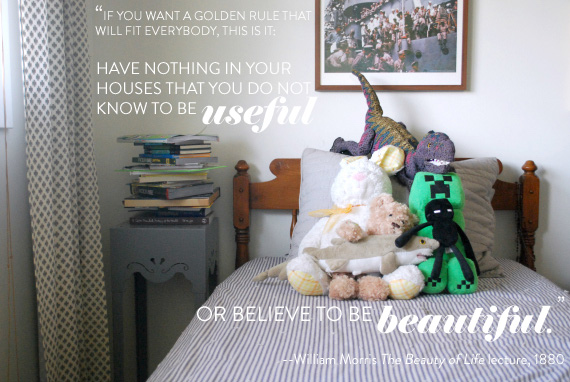 The other night the Mister and I went out to dinner. Next to our favorite sushi restaurant is a video store in the process of shutting its doors. This is hardly a surprise. If Hollywood Video, Blockbuster, or any of the other video giants couldn't make it, a privately owned store didn't stand a chance. Do you remember the process of renting videos? First, you got in your car and drove to the video store. Timing was crucial if you wanted to get the best movies. Then you walked down the aisles until you saw something you really liked. If you were lucky, behind the video sleeve was a hard plastic case with a video/DVD for you to rent, take home, and then forget to return.
Seeing the last video store in town close down started an interesting conversation as we waited for our table. When will videos disappear? The rental stores are gone. How long until videos disappear, too? It seems like the movie video industry is always trying to stay one step ahead of extinction. Now, everything is Blu-Ray. We wanted to buy the complete Star Wars saga, but in order to do that we had to buy a Blu-Ray player. What a racket. (I think we could have bought some adapter something or other to make our DVD player work, but we just burned our money on a Blu-Ray player because our DVD player is at least 7 years old and we're dumb when it comes to technology stuff.)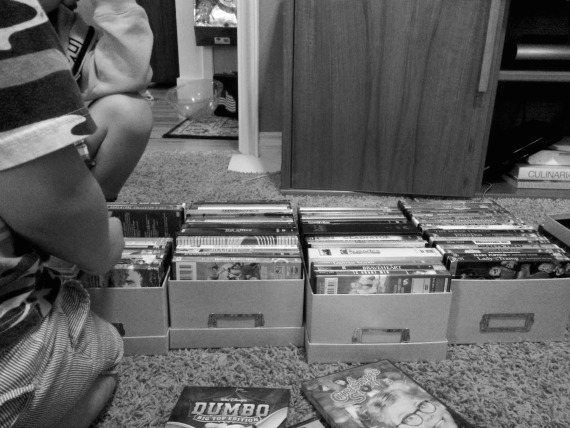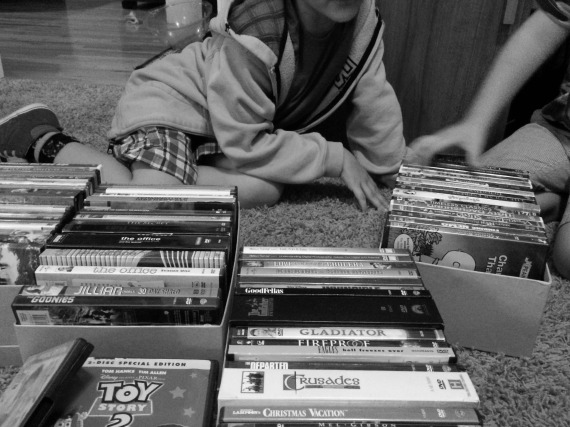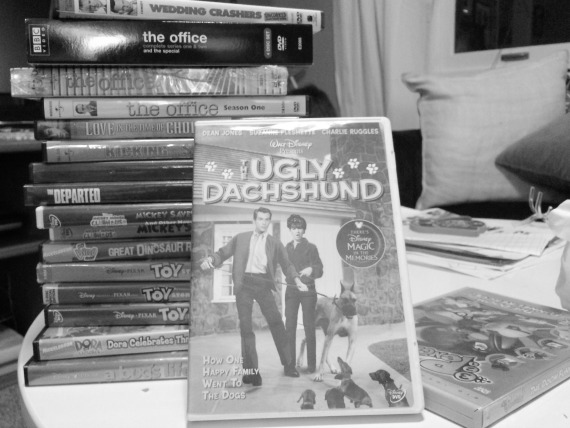 I had the boys go through our small video collection with the demise of video in mind. This is the 3rd time we've purged videos. Our DVD collection is barely large enough to call a collection, and it hasn't grown in the seven years we've had Apple TV. On the rare occasions we liked a movie enough to own it, we bought/downloaded it via iTunes. It's stored on our Apple TV. <---Disney elves make it appear on our TV when we press a button, is how I understand the process. My boys are sentimental pack rats, but I was surprised to see how much they wanted to donate. I'm the one who insisted we keep Dumbo, The Jungle Book, Lady and the Tramp, and Peter Pan. Disney vault! Another racket! We reduced our "collection" by 25%. Not bad! I asked the Mister if we needed to start replacing everything with Blu-Ray. He said no, because eventually that will disappear, too. He thinks everything will be on a computer/in a cloud/magically appear on our TVs because eventually computers will read our minds.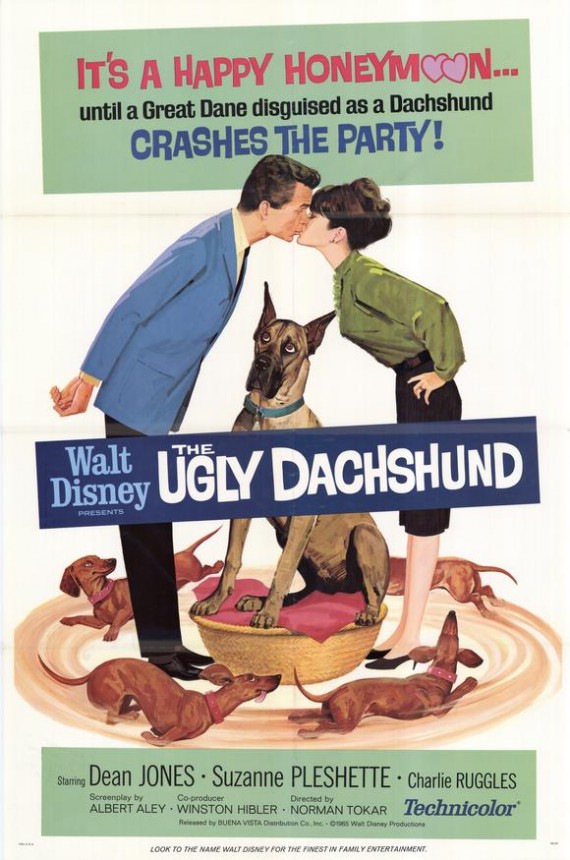 The only movie I'm going to buy–and I'm going to buy it on iTunes and store it on the Apple TV–is The Ugly Dachsund. This is one of Mikey's favorite movies, or at least it was for most of his toddler/preschool days. We have the case, but the movie is missing. Mikey was nostalgic when he saw the cover and wanted to watch it, so I think buying it is a safe bet. It's an old movie, one we got for free when we bought Lady and the Tramp. His favorite movie plot hasn't changed much since he was 3 years old: cute dogs being funny and mischievous.
Here's the trailer. (Gird your loins for 1966 stereotypes.)