Hello! Please click on the image below if you would like to learn more about The William Morris Project. Thank you for visiting!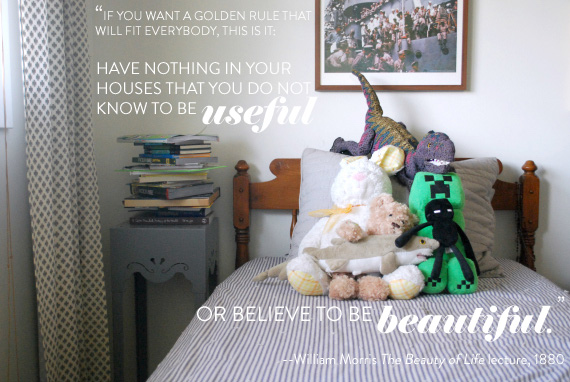 This may sound crazy, but you should probably clear your cache if you see a picture of Seth Rogan looking coquettishly over his shoulder while pursing his lips.
I cleaned house this weekend; this house. With the help of Liquid Web, the source of all my technical problems the last 18 months has been eliminated. Seth is helping with all this drama, but only time will tell if it works. Fingers crossed!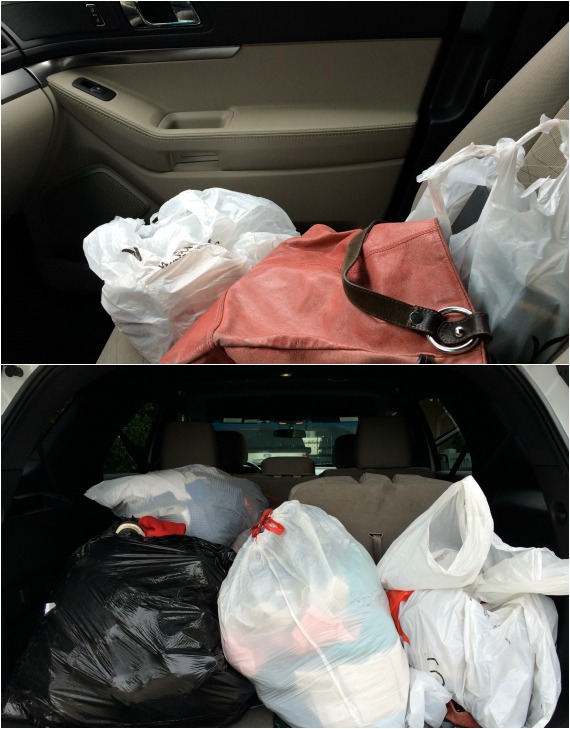 Aside from boring internet stuff, I focused on boring donation stuff. I'm doing things differently this year. Now that I know we will never have a garage sale, I'm not letting items pile up in unused corners of the house and garage.
I'm regularly taking items we have decided we don't need to Goodwill, school, or wherever else they are appreciated. There are two reasons for my "quick and final" purge and declutter style.
One, piling everything into a closet or unused room isn't purging; it's moving. You can't even call it decluttering because you are expanding your circle of clutter. Take clothing, for example. Purging a closet of my clothing isn't purging if I then move those clothes to our guest closet. All I've done is create two full closets. Ask me how I know this.
Two, holding onto items I don't need until an event–like my mythical garage sale–is a safety mechanism. It's putting an unspecified expiration date on useless items and a way of saying "just in case" without saying "just in case." By not putting a firm expiration date I avoid making a decision, a commitment, and a step forward. Months down the road I'll find a use for the widget I put in the donation pile. I'll grab it, dust it off and use it, sure. I'll even congratulate myself for holding onto the pile until I was sure I didn't need all those widgets. Except now all the widgets in the pile have potential! I can't get rid of anything! It's too risky. Never underestimate the power your mind has to manipulate your actions. Ask me how I know this.
I was once asked if I ever donated something I later needed. No, I haven't. But let's assume I did. Let's assume in one of my many kitchen declutter sessions I inadvertently donated my favorite pancake spatula. Now I'm missing my favorite pancake spatula, I can't make pancakes, and life is generally not worth living.
One solution is to never get rid of anything because I never know when I might need it. But that means I need to keep 7 bags worth of kitchens items I never, ever use to make sure I never lose one pancake spatula.
The second solution is fairly straightforward. Buy another pancake spatula. It will be harder to lose in my decluttered and organized kitchen.