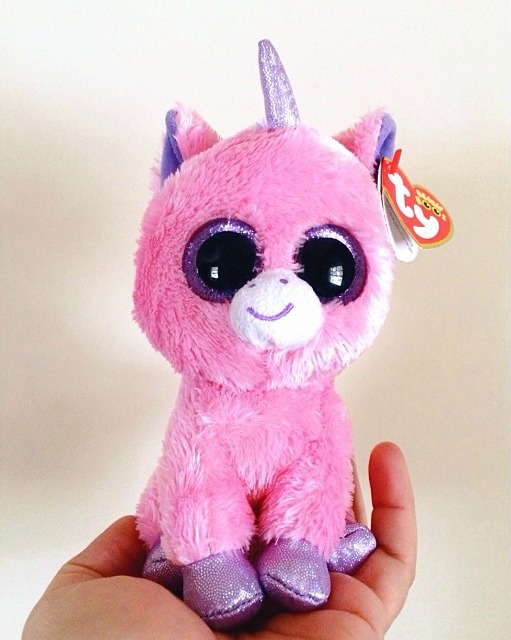 I don't know how many remember my library update post that talked about the 5th graders who like to tease me with annoying songs. Pink Fluffy Unicorns Dancing on Rainbows was a popular one for a while.
Aren't you so glad I refreshed your memory? You're welcome!
A couple of weeks ago I was shopping for Valentine decorations at Michael's when I rounded the checkout line and I saw many pink fluffy unicorns. I weighed the price of a small, stuffed unicorn against the joy in torturing 5th graders with my dorktitude for all of 2 seconds before I tossed that doe-eyed horse into my cart next to the glittered hearts. Then I rushed home so I could gloat on instagram. One student, a boy, conceded the girls were going to flip, but that the unicorn needed a stage and a rainbow. I said, sure, every unicorn needs a rainbow and stage! Sadly, I don't have that kind of time. I told him he was more than welcome to make one. I didn't think about it again until the next week.
How awesome is this kid? I was so proud and told him so at least a million times. I just love it and it's now on display where it's the first thing people see when they walk into the library.
I'm so lucky to volunteer in the library. I love it so, so much. I love the kids, I love the books, I love the environment. I love that I leave my door open all the time and now the older girls come and visit me during recess. I love that they trust me enough to tell me about their crushes, frenemies, worries about grades. ("But don't say anything Mrs. Kendall because I will just die if he finds out!") I love that all they want are hugs and more hugs.* I love the way the younger ones get so excited when they find a book they like and how you can hear a pin drop when I read to them. I love my fancy rainbow loom ring, the pictures I get every week, and painstakingly wrapping books in clear contact paper so they'll last longer. Seriously, I do. Methodical, brainless-but-detailed tasks are perfect for minds that don't know how to slow down.
I especially love that while I wrapped a book under the watchful eye of a 5th grader she said, "Wow. You, like, really really care about this library and us so much. Crazy."
She's right on both counts.
*I only hug the girls in 5th-7th grade, but not because I think older boys don't need hugs. On the contrary, I think they need twice as many hugs! I just don't feel comfortable showing physical affection unless I really know the parents and they know I'm not some crazy pedobear out to destroy lives. I wrote about this some more on Facebook this morning, but let's just say that, like Erin says in the comments, I give good side squeezes. :)