A little break in the routine, just because.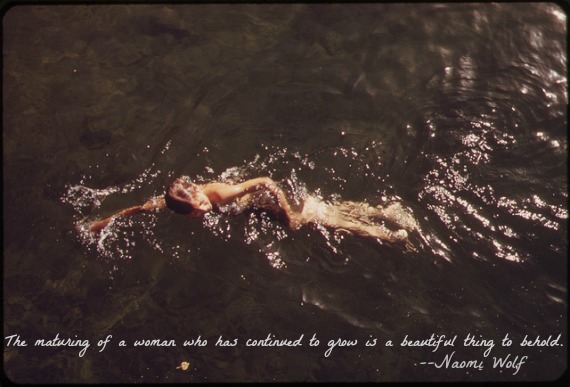 First, Happy 40th Birthday, Heather! I hope you're having a wonderful day.
Next, a few links left in the comments yesterday. The links left in the comments are always good. The links and posts to my wall on Facebook are always good. I welcome both. They're inspiring, so don't be shy.
Sometimes the links are so good I plan to go back and organize them in a post for myself (and others) to refer back to as needed. In the spirit of my year of no procrastinating, I'm actually going to do it. Now. Today. This is it. A post about posts or people you have found inspiring on the subject of aging.
If I missed something or someone, it was by accident. Please let me know and I will amend the list! I know someone, somewhere, mentioned having a Pinterest Board of women over 30. I think that's a great idea. So great, in fact, I'm going to copy the idea and make mine about women over 40.
I went to the library yesterday to pick up a book for Nico's teacher. While there, I decided to pick up a book on beauty for women over 45 that I read about on Goodreads/Amazon/The All-knowing Internet during one of my bouts of panic last week. Well. I found the book on a shelf with All The Over 40 Books. I left the library with one book for Nico's teacher and 31 books on aging gracefully for me. I'll be 65 by the time I finish reading them.