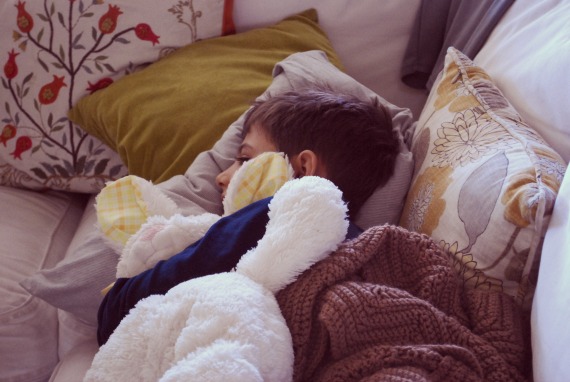 This is the scene around the house the last two weeks. First Nico, now Mikey. He's older, so he bounces back faster, but he has cold induced asthma so if we don't hop on it right away he can go down for the count. That was our Monday and Tuesday. By evening he was doing much better, thank goodness, but I still took it as a sign to clean out and organize our medicine boxes.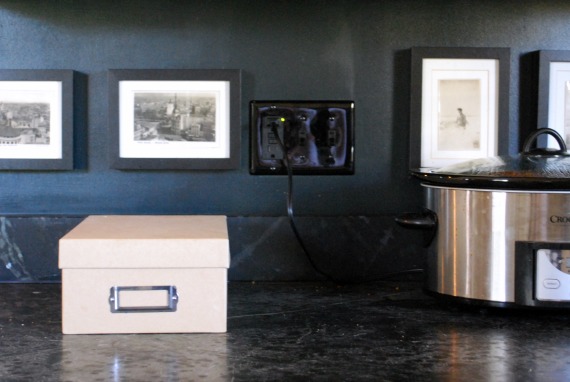 This is one of my favorite and most effective projects. It's great to have everything grouped together according to user, especially when it's the middle of the night and you're short enough to need a stool to reach the upper cabinets. No more losing medicine to the back of the cabinet!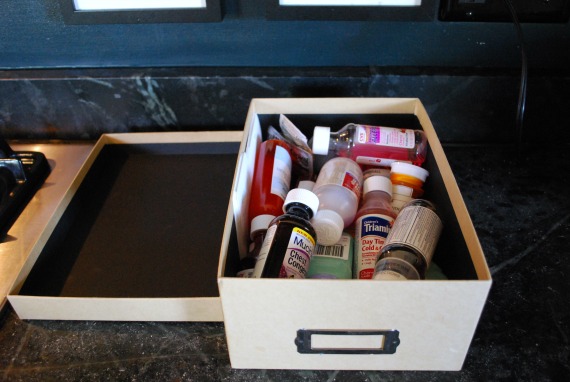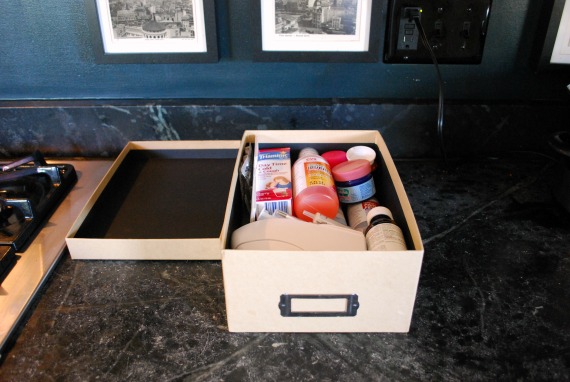 The before and after pictures don't show much, but that's okay. I can tell the difference and since I'm the one who uses it, I suppose I'm the target audience. Before we had a few doubles and four expired items. Removing them cleared up room for me to put in our ear thermometer (couldn't fit it before) as well as all our medicine dispensers and a large bottle of Ibuprofen. Speaking of which, the boys can swallow allergy pills, so I suppose it's time for them to try pain/fever reliever in pill form, too. Their age and weight means I have to buy the large liquid bottles to avoid running out too soon, and they take up a lot of room in my box.
Kids have it so easy with their liquid medicine these days. Who else had a mom who would crush aspirin in a teaspoon and mix it with sugar and water? Gag, gag, gag. Some studies now say that adding sugar makes antibiotic treatments more effective, but my mom was operating from a "get it down" angle.
Get outta here, Mary Poppins with your teaspoon of sugar. Lies!
(I couldn't resist; I had to watch the scene after I wrote that last sentence. Here it is for old times' sake.)