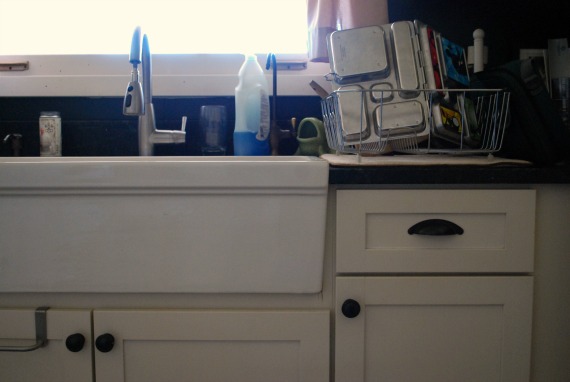 This month I decided to tackle one of the hardest items on my life list: have a paperless kitchen. The idea seems more impossible now than it did two years ago. Not going to lie, I love paper towels. Really, really love them hard. But this month, with me cooking so much, I'm washing my hands like a surgeon on call during a full moon. I wash my hands before I start cooking, I wash my hands if I touch raw meat or handle eggs, I wash my hands after cutting something starchy or making something sticky like pizza dough or pumpkin bread. I wash my hands constantly and I use paper towels both to dry my hands and clean up messes on counters and stove tops.
I give guerrilla environmentalists two more weeks before they crash through my door, cuff me with hemp rope, and parade me through town with a green Tencel P sewn onto the front of my Old Navy t-shirt.
My research over the years on how a paperless kitchen should run gave me some ideas going into this month. I would need to greatly increase my supply of towels. I would need a basket to hold the towels. Some people have suggested a basket for dirty towels as well, but my laundry room is close enough that I can avoid the additional clutter. The voters are split down the middle on the issue of bleaching towels.
But in the end, I couldn't pull the trigger without getting some advice first. I don't want to create a system that won't work. You all seem to know your way around buttermilk, so this should be no different!
How many towels do I buy or make?
Bleach or no bleach?
Are the towels single use like regular paper towels? It seems like reusing the towel would just spread germs around.
How do you store your towels? I have a small drawer to the right of my sink, but I don't know how much it can hold.
Do you ever use paper towels again, maybe for certain jobs?
Any other tips or advice? Favorite vendors or products?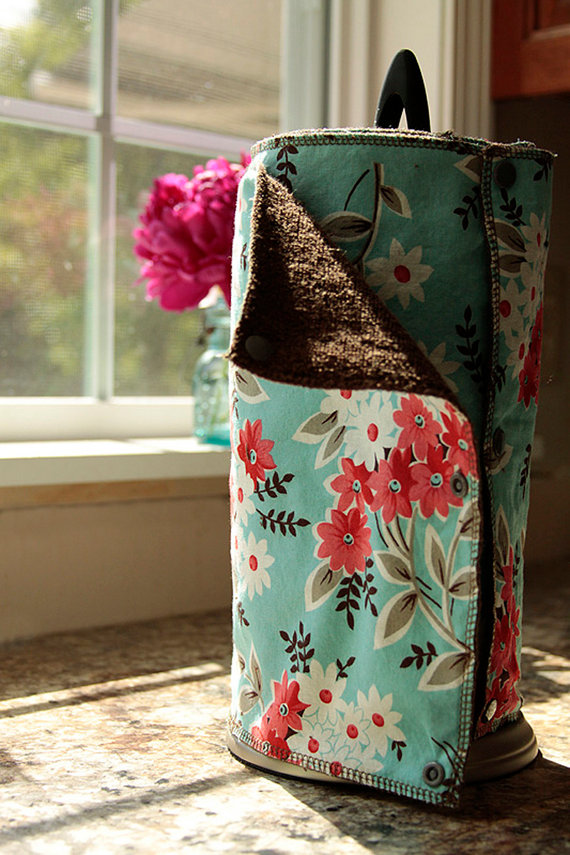 Finally, have you seen these un-paper towels? Probably, if you already run a paperless kitchen. How clever to add snaps to the towels so you can dispense them from a paper towel holder! This addresses my concern that a basket would take up space. I don't like a cluttered counter despite the many, many, many posts in my William Morris Project that would suggest the exact opposite. Hah!
The above picture of un-paper towels is from the etsy shop Two Chicks and a Fish.