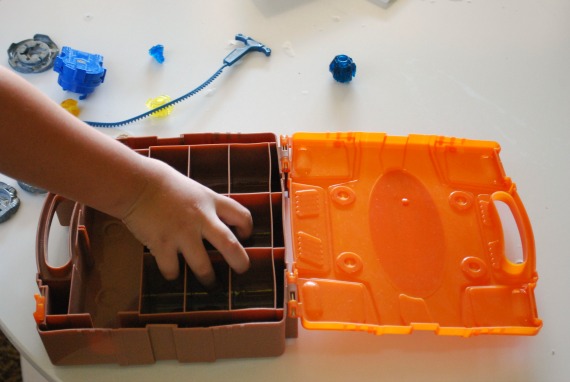 This is a tip I learned from the parents of Mikey's best friend, Nate. If you have a child who loves Beyblades, you know they go everywhere. Little parts and pieces as far as the eye can see, or can't see if it's the middle of the night and your 13 year old beagle is convinced he can take on the skunk in your backyard. You also know that Beyblade cases–sorry, Beylockers–start at a reasonable $10 and hold 8 Beyblades. That's right, 8 Beyblades.
What child with a brother and more than one friend has 8 Beyblades when they come in packs of 3? No child I birthed, I assure you, and no child Mikey and Nico know, either. Ludicrous. "Beylockers" are the hot dog buns of toys. You have to keep buying until, with the magic of applied mathematics, the number of Beyblades equals the number of Beylocker slots.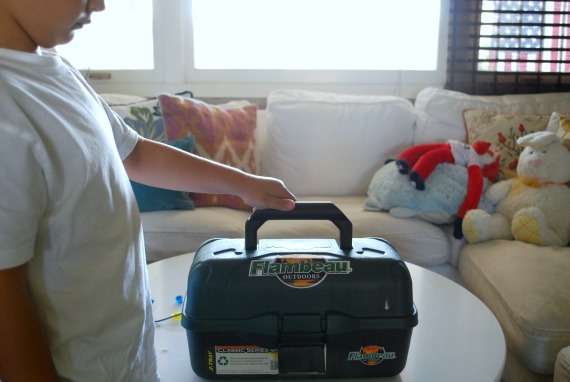 I copied Nate's dad and bought the boys a tackle box. Actually, he gave Nate an enormous lure box, but he most likely bought it at a fisher-person supply store. (No idea what they're called.) I went to Big-5 and labored over two choices.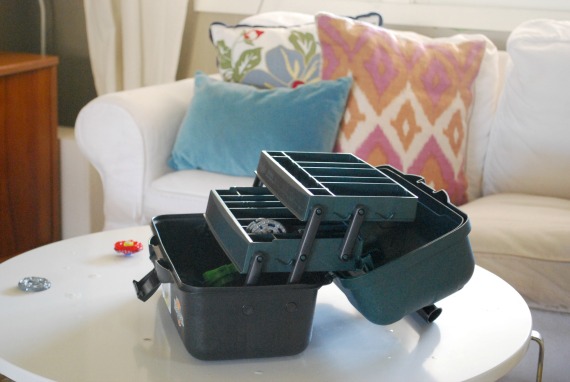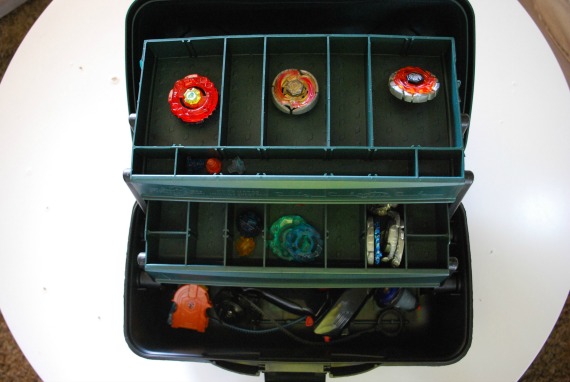 I glad I had to go with a tackle box because they can keep their gun launchers (don't ask) in the bottom compartment and hold more pull strings. They have some of their Beyblades in there now, but many are probably under beds or hiding under piles of other toys. Rome wasn't built in a day.