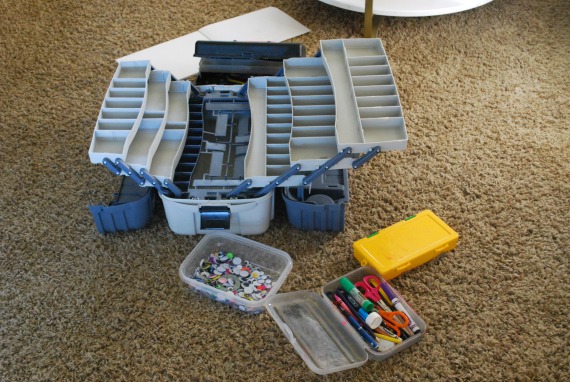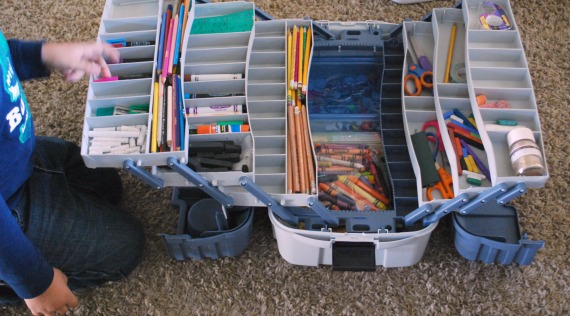 I was in a college art class the first time I figured out tackle boxes were for more than bait and lures. I took my class list of supplies to an art store and, not at all spending my money, bought everything on the list. It wasn't until the next day that I realized one of the items I bought was an expensive tackle box with a pink handle–and not a really good one, either. Lesson learned.
A few of you agreed yesterday that tackle boxes are for a lot more than tackle. It's true! Buy them instead of make up boxes, art boxes, Beylockers, craft boxes, notions boxes…pretty much anything you would buy to store small items is a tackle box in an expensive, probably cuter, disguise.
The top picture makes it look like we don't have many art supplies, but that's because I've been feeling a little under the weather this week and hadn't yet mustered the energy to gather everything in a pile (also the reason for the slow down on Instagram and in the comments here). I was able to put away most of the supplies, but we're still missing some markers, rulers, etc. They'll pop up eventually as I work my way through all the crafty hiding places in the house.
It's going to feel so good to have all our supplies in once place.