We never use the sink cabinet in our master bathroom. We use the medicine cabinet and the cabinet over the toilet, both of which I've updated in the last year. Under the sink we stored the remainder of items we keep easily accessible in the medicine cabinet or cabinet over the toilet, items like cottons balls, q-tips, feminine hygiene products, etc.
Last week Mikey had some water in his ear after swim practice and the jar where I store my q-tips was empty, so I looked under the sink to replenish my supply. I didn't find any q-tips.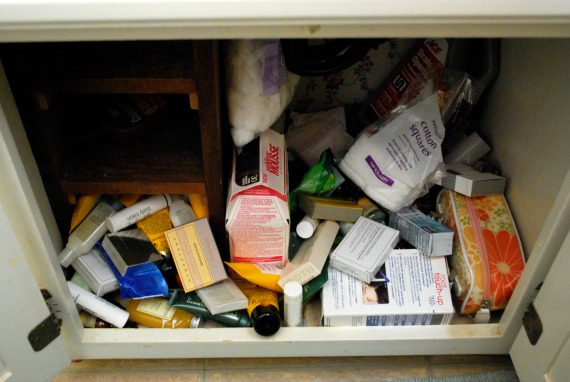 But I did discover that the Mister has been saving hotel toiletries during these past few months of heavy travel. Opening that sink cabinet must have been how Chandler felt when he opened Monica's closet.
"Oh my God!"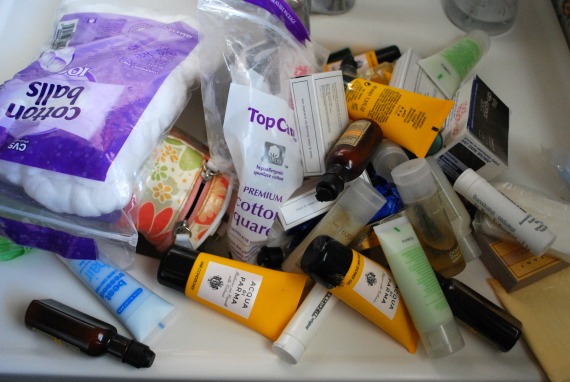 I could have tossed everything out, but there is some Aveda in there! (He stays at Courtyard Marriott. Who knew they had such fancy products?) I did toss out the hair color which is years and years old and not even the right color. Whatever we don't use by the end of the year can be donated at a school project I'm co-chairing in February that helps children and families in need. In the meantime, I decided to give my little sticky fingers a basket into which he can toss his loot when he gets home from jobs.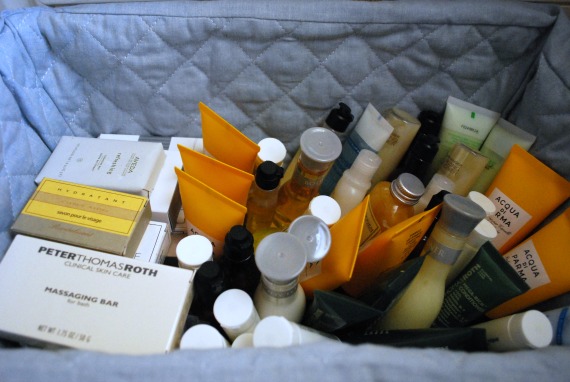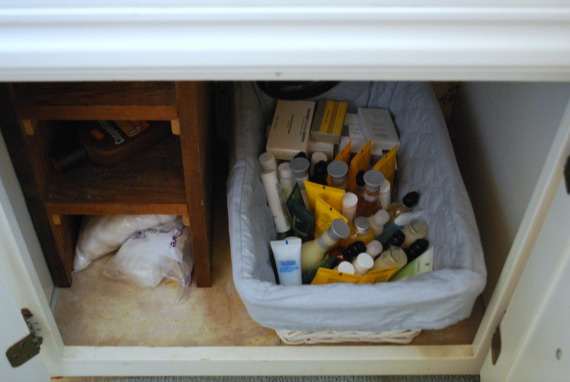 It took a few minutes to organize, but the jokes…the jokes will last a lifetime.