New here? Click on the image below to learn more about The William Morris Project.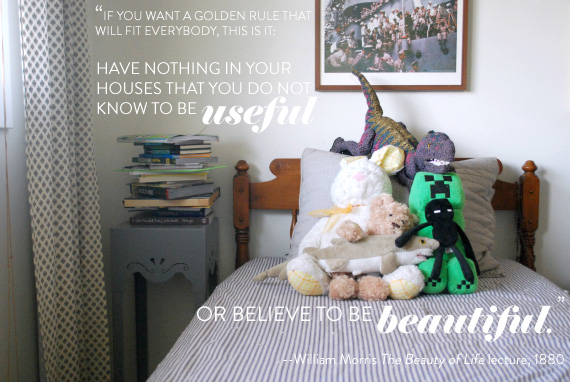 Thanks for the wonderful advice on getting and staying organized last Thursday. I've been researching all the suggestions given while being honest about what will work for us. I like the idea of all of the app organizers recommended, but my main problem is seeing the big picture. I'm notorious for saying yes to everything, and if I can't see easily my month at a glance, I know I will over commit myself. I know I can technically see my month at a glance on an app, but that doesn't seem to be enough for me. It's like my brain can't function unless something is sized at a minimum of 5×7.
Today, at this moment, unless I change my mind/come up with something better/discover something new, I'm going with a large wall calendar attached to a humongous cork board in the dining room. The Mister was dubious when he first heard the idea. I think he's afraid it will look janky, but I have (more!) ideas to make it look less like the lunchroom in a motor-home factory.
That's my plan for creating an effective system, but another great piece of advice I received Thursday focused more on the individual. I'm trying, really trying, to focus on what I have achieved versus what I have still left to do. I'm redefining productive. With that in mind, here is what I was able to achieve over the long weekend. They are moments of productivity I would otherwise ignore because there are only a couple completed tasks in the bunch.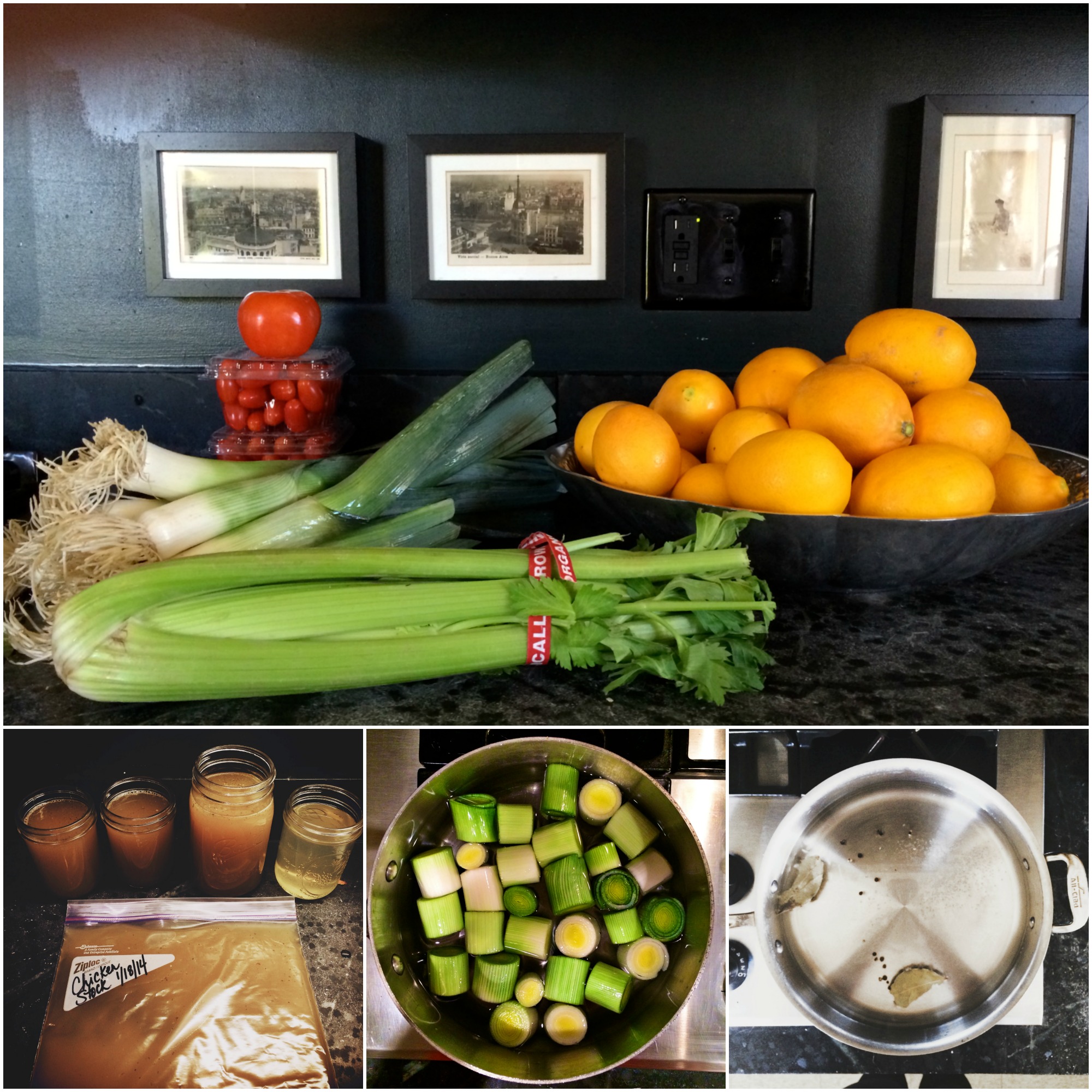 I had some leeks that were wilting, celery and carrots waiting for chicken stock, and a bowl full of lemons. I boiled the leeks and am putting them in salads/eating them as a light side. I saved the cooking water to add to a veggie stock I plan on making with all the odds and ends vegetables I've been collecting. I'm finally putting An Everlasting Meal to use! I also made that chicken stock that has been hanging over my head for a couple of weeks. Helping motivate me was Mikey, who on Friday had an asthma attack and now has bronchitis. Mikey's asthma attacks always precede bad respiratory infections. Making soup seemed like the appropriate helpless mom thing to do when your child can no longer take one more "How's your breathing?" "Do you feel okay?" "On a scale of 1 to 10, 10 being when we were in the Urgent Care…"

My friend Ange started a food blog at long last called When in Doubt, Add Butter. It's so good, please check it out! I took advantage of her simple, honest, no-nonsense style of cooking/blogging/living to make her recipe for seriously addictive lemon bars. They are insane. They lasted less than 24 hours, but they were so good while they lasted. I'm making more.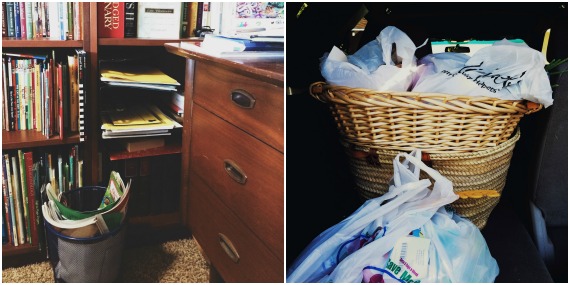 I worked with Mikey on his Mission report while everything was on the stove or in the oven. Multitasking! I lost the instruction sheet for his Mission project so we floundered a bit trying to figure out what he needed to put in the written report. His teacher has a website so I was able to download another copy of the instructions. I was disappointed I had to do that, but instead of focusing on my inability to hold onto three pieces of paper without them disappearing into the ether, I cleaned out my files and did some brief desk organizing. The area still needs work to maintain productivity, but I'm getting there.
I also organized another bag of books, supplies, and more decorations [shut up. not a word.] for the library. Some of those decorations are for Easter, and I don't think I need to mention how proud I am that I have them ready for the library before Good Friday.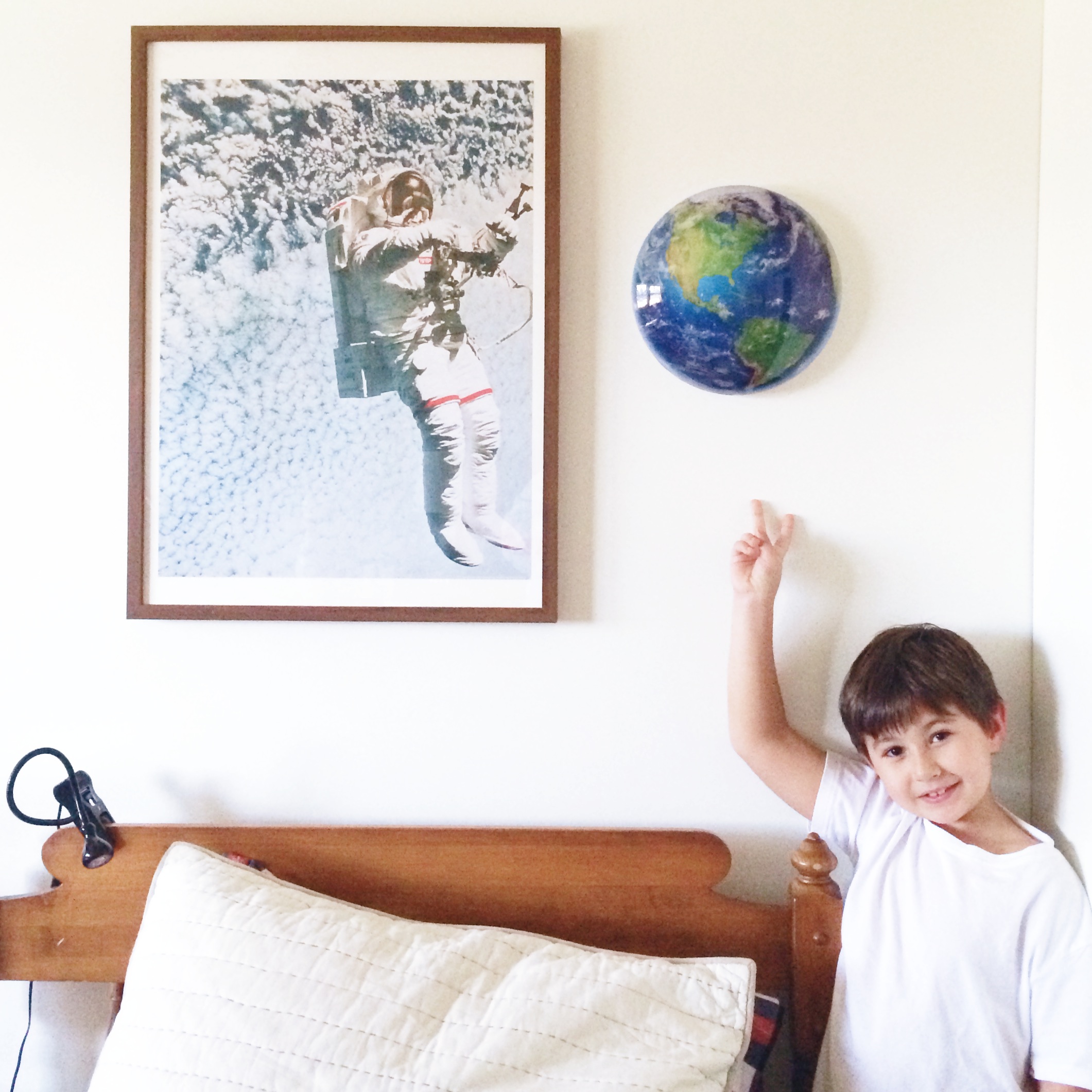 Nico got this Uncle Milton's glowing earth for Christmas from one of his grandmas, and I finally hung it up for him after making a run for batteries. He was so excited.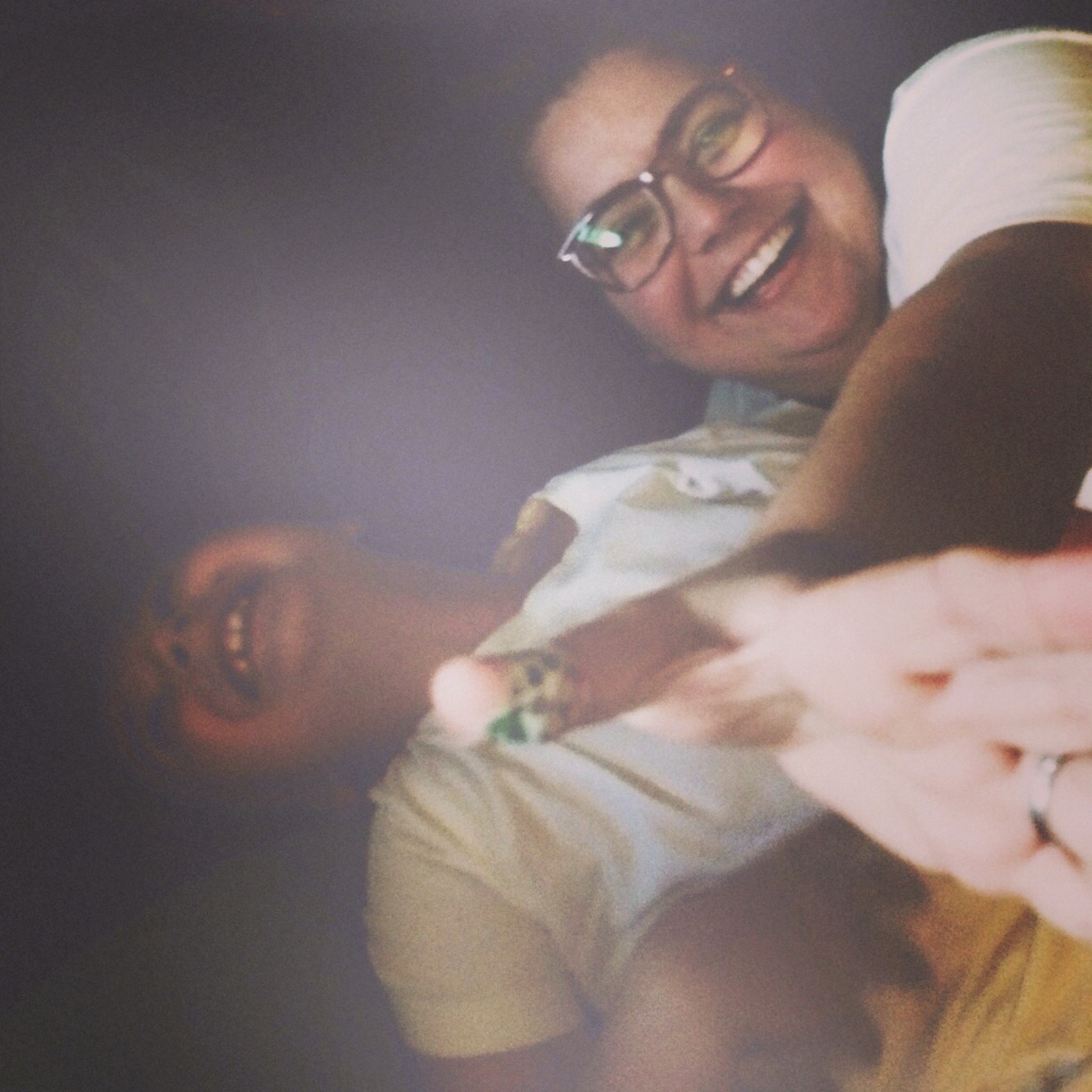 Through it all, I managed to find time to watch Minecraft Youtube videos with the boys [zzzzzz] and terrorize them with surprise tickle attacks. Mikey caught me in the act yesterday and instead of deleting it (no makeup! hair and bangs pulled back in bun! clean the house clothes and Jabba chins!), I congratulated him on such a great picture (oof) and posted it on Instagram.
Last week I tried to take some pictures of the kids in the library, and the junior high boys were so, so self conscious and picky about each and every image. I recognized their complaints (teeth, hair, face, etc.) as ones I've made in the past, so I told myself I would be better about taking pictures–and being less self critical–in front of the boys.
Part of the problem with the picture can't be fixed with 3,000 retakes. I smile and laugh as if I'm trying to swallow the earth whole. As far as bad habits go, that's one I don't mind at least one son adopting.
Okay, so the video below is not uploading…ugh!!…but here is a link to Nico laughing/smiling exactly like his mother. :)