New here? Click the image below to learn more about The William Morris Project.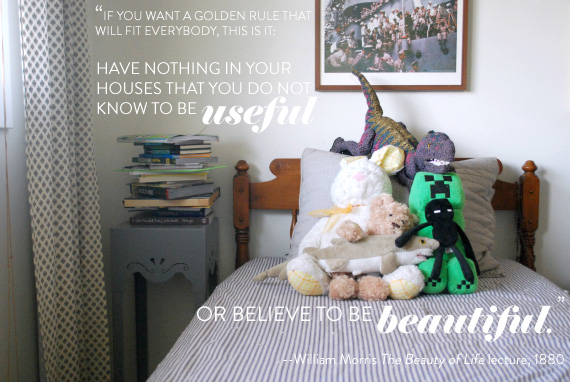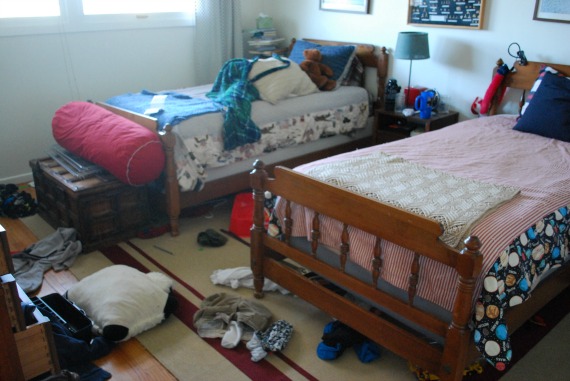 This post would have been up sooner, but I spent the weekend working with Mikey on his Mission project (still at it). Then again, I couldn't take pictures of their new costume trunk until they cleaned their room enough for everyone to see said costume trunk.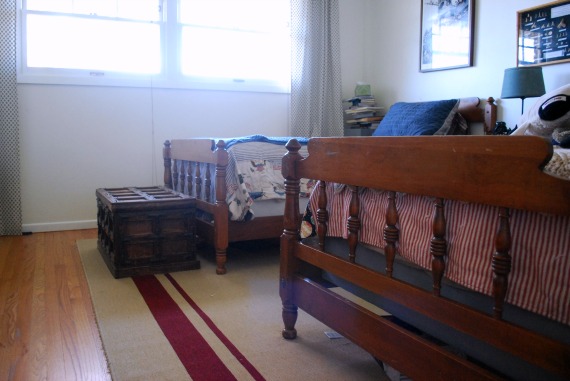 Much better. The idea for the trunk happened while we were cleaning out their closet. Their costumes were on the floor or half-hanging on a hanger or stuffed in drawers where they didn't belong. The boys do best when items have a specific spot, so I brainstormed a few ideas: cubbies, box, dresser drawer, chest. I liked the chest idea the best, but I didn't want to spend the money the kind of chest I like would cost.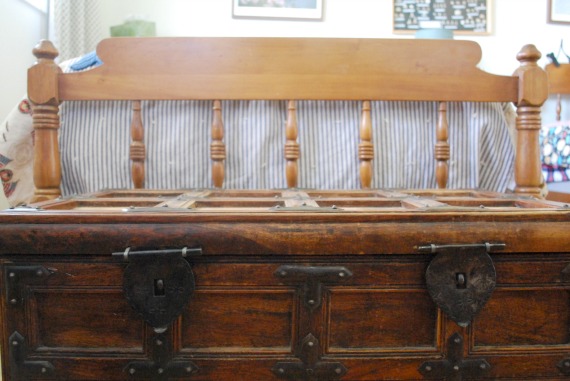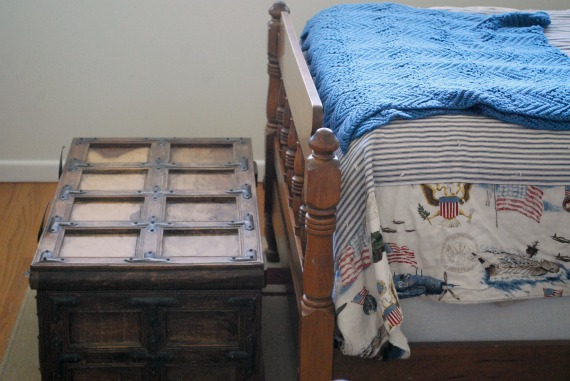 Then I remembered the chest I had sitting empty just outside the entryway. It's the one the Mister wanted to donate (that's putting it nicely), but in a fit of hoarding I told him to pound sand. It's solid wood, weighs a ton, and would cost a fair sum to replace. I knew I would find a use for it eventually. Internet, "eventually" is today.
And would you look at that? If you read the post I linked to, I mention using it down the road for costume storage. I have no memory of this plan. It was fleeting, clearly. That goes to show you (me) how useful it is to journal or in my case, blog, my ideas. Huh. I wonder what I would remember/tackle/accomplish if I actually read my archives.