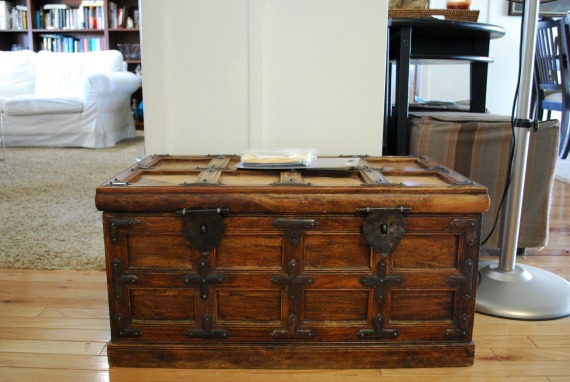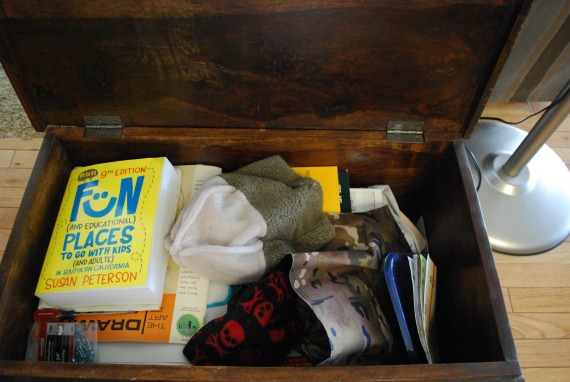 I had to think about what I was going to do yesterday because the energy and focus eluded me. I finally settled on this chest that ended up near the front door last year for no good reason. I decided to clean it out because while searching frantically for Mikey's chess book yesterday morning (he had open play at a bookstore) I looked inside on the off-chance I stuffed it in there this summer. The chess book wasn't in there, but it made a good clean up project.
My goal was to decide what to do with the chest once it was empty, but I never got that far. The Mister suggested we "chop into little pieces and burn it" and Mikey suggested we "use it as a mini coffin for Halloween."
I was thinking something a little less serial killer, like maybe using it as a place to store backpacks or dress up costumes, so I made an executive decision to leave the fate-making for another day.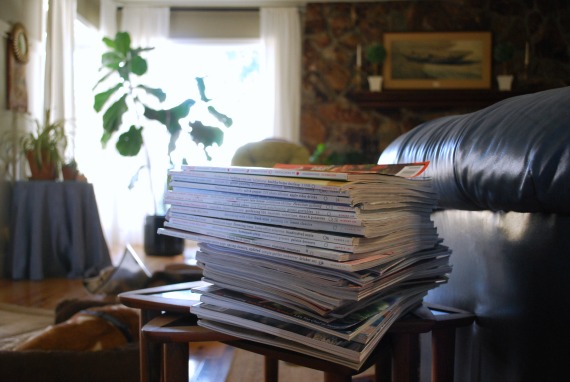 Aside from some books that I put in the donate pile, the chest was full of old magazines I was saving because…I don't know. They're Martha Stewart Living magazines, so I felt I needed to save them? They're now on their way to Mikey's class to be used as craft material. Louise Allana mentioned in the comments of the paper towel post that she no longer reads magazines and it has been amazing for her mental health and body image. I couldn't agree more. I stopped reading magazines a few years ago, though it wasn't intentional. Between writing here, reading, and other entertainment (watching TV, internet), magazine reading took a huge hit. I don't miss it, believe it or not. I shop less, I spend less, and I covet less.
I'm not sure why this is, because everything that made me shop/spend/covet in magazines is available online. It's not like I've eliminated all advertising or don't follow on Twitter people with amazing taste. I do, but for some reason the presentation in a magazine makes me want it more. I guess that's what makes them the experts! (Amiright, Martha?)
So. Huge pile of magazines out of the house. More on their way out. Next, I'm going to get rid of the books I have on the shelves that I will never read or read again but refuse to let go. I'm totally getting rid of books!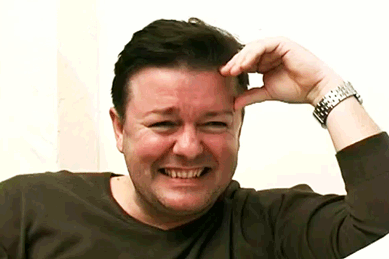 I'm not fooling anybody, am I?