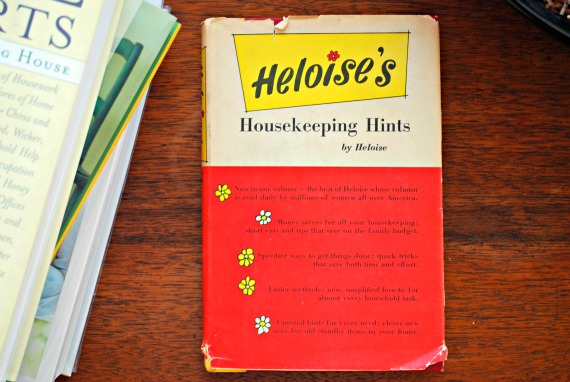 I didn't even reach the middle of Lent before I bought a book. I told you it would be impossible and, what's worse, it took me days to realize what I did.
The other day, when I was on the phone with my friend, Tristan, she asked me a question she asks me every few months: When are you going to do another Heloise Post? There is no such thing as a Heloise Post, but it's what she calls posts I occasionally write that detail how to do something often useful, usually random. You know, because of Heloise? Don't worry, I didn't know who she was talking about, either. A few of my "Heloise Posts" include: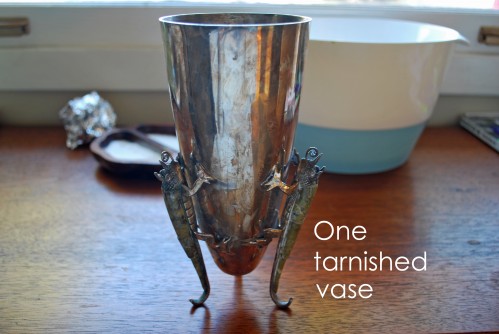 A Natural, Non-Toxic Way to Polish Silver (Without Breaking a Sweat). Feel free to pin the heck out of that post; it's one of my favorite tricks.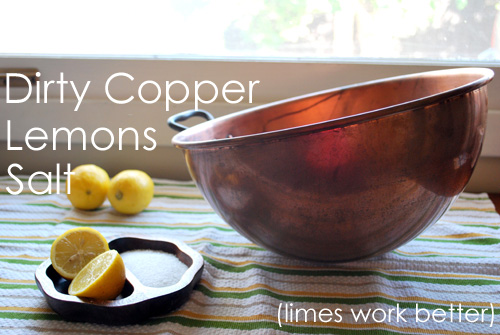 A Natural, Non-Toxic Way to Polish Copper.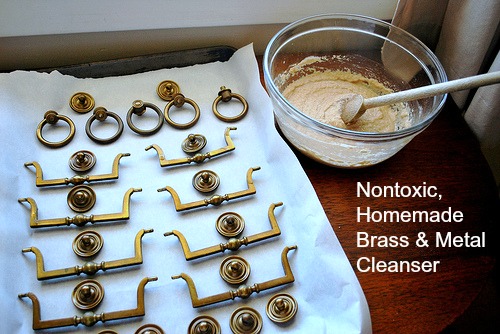 A Non-Toxic Way to Polish Brass and Metal.
Apparently, I have a thing for cleaning metals?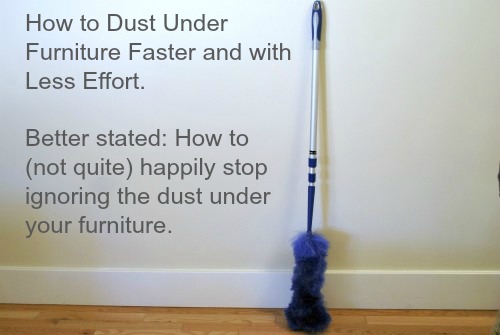 How to Dust Under Furniture easily, if not happily.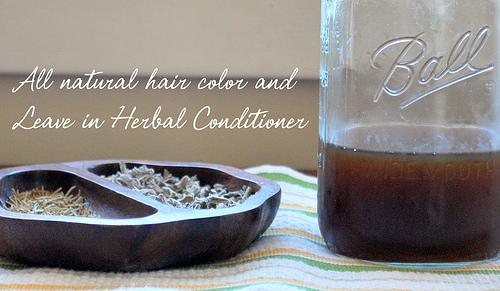 All Natural, Tinted Leave-In Conditioner.
I'm sure there are more. I can't forget the Sharpie Debacle of 2009, and this year I wrote a quick post on how to keep taper candles upright. Aside from that candle post, Tristan is right that I've kept my random trivia under wraps. I've been trying to tone down the nerd.
I used to think Tristan was the only who made the Heloise connection until one day another friend made the same comparison. I should have acted offended and then danced boldly around a pyre of housekeeping books, but it would have been a touch disingenuous since I own several–both traditional and natural living–and have checked out from the library dozens more.
I love them.
They're, like, every day science books. The current ones are, for the most part, worthless. They are usually pretty pictures and basic information for the young adult just starting out. (e.g. No Season Premiere party is complete without a signature drink, so get creative! WWCD: What would Carson do?) I do like that they are gender neutral, but other than that they cater to fast society. There are a few exceptions. The Martha Stewart book is pretty good, as is Home Comforts, but those are the only ones I own that I haven't returned. The best are vintage or no longer in print. If you stumble across a vintage housekeeping book at a thrift store or estate sale, especially from the depression or during a wartime period, thumb through it and see if you don't learn something new.
You will learn something new. The question is, are you nerd enough to handle it?
Descale a tea pot by filling it with plain vinegar and letting it sit for at least 30 minutes. Everyone knows this one, but it's still awesome and so satisfying. In fact, buy the largest bottle of vinegar you can find and keep it under your sink because vinegar solves almost every problem.
Use that small bit of leftover cooked rice in place of oatmeal or hominy in any baked goods recipe. (Found that one in a 1914 periodical on rice.)
If your pot of liquid is about to boil over, blow on the liquid as you lower the heat and/or move the pot to a cold burner. The liquid will drop by an inch or two–just enough to avoid a spill–but not forever so don't act like you're on a Sunday stroll.
Tristan's comment reminded me that I wanted to look up some of Heloise's books. I went on Etsy and found a few from the 60s. While I was chatting away about who knows what, I put three in my cart.
Then I paid for all three but still didn't remember my Lenten promise.
On Saturday I received one of them and when I opened it up and admired the worn dust jacket, I still didn't remember my Lenten promise.
Later that night, while everyone else was watching a movie, I snuggled into the sofa with my never-ending supply of post-its and a pencil, and I still didn't remember my Lenten promise.
It wasn't until I was out of the "Kitchen Savers" and into the "Take the Strain Out of Stain" that I remembered I wasn't supposed to buy, rent, borrow, or read anything outside my unread library. Oh, the shame. And not just because I broke my Lenten promise–though that's a big deal.
I mean, really! Of all the books I've drooled over these 10 days, I trip up on a book about home economics. I remember my promise when faced with award winning fiction, new releases, compelling histories, touching memoirs, interesting books on religion, diet, and politics, but dangle a book in front of my nose that tells me how to eliminate the sticky white ring you get at the top of a pot after boiling potatoes, and I'm throwing money at my computer like it's Magic Mike. It's embarrassing.
You add a scant tablespoon of bacon grease or oil to the water you will use to boil the potatoes, in case you were wondering.