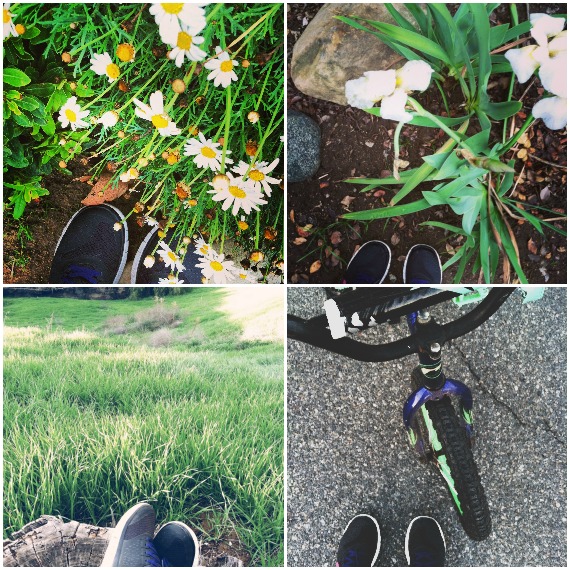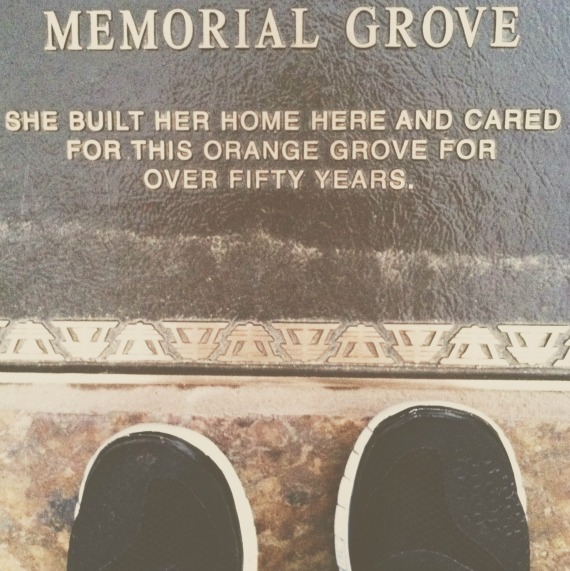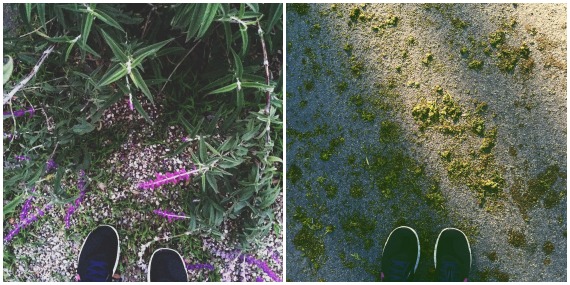 I'm still fiddling around with the format for these posts. I like the daily walking feet pictures, but haven't included the other pictures I take during my walks. Overkill, you know. For a while I was writing a little bit about each component of the project, but that was starting to feel forced. Writing a few quick words on the week is what works now. Who knows what I will do next month, or the month after that.
The pictures, by far, are what I love and hate most about the project. They make it difficult for me to walk at night because of course I want the images I post here to look nice. It's challenging to take a different picture of your feet everyday in a new location. So far, each of my 55 images have been in a different location but mercy, how long is that going to last? There are only so many plants in my neighborhood, so many property lines I can trespass.
I was desperate for both something new to shoot and a new walking route, so one evening I left neighborhood and walked the busy surrounding avenues. My timing was off–I chose evening rush hour–and as I was trying to get a picture of some roses inside a long stretch of planted median instead of continuing across the street, a police officer pulled up right alongside me. I was bent over at the waist taking a picture of my feet, because the indignity of being approached from behind in compression leggings wasn't enough to crush my ego like a clod of dirt between a farmer's fingers. No, I had to greet the officer like a cat in heat.
I saw him out of the corner of my eye and as he rolled to a stop I did the first thing that popped into my head: I pretended to have a muscle cramp and then proceeded to perform elaborate leg stretches. He left after that and whether he did so because was convinced, embarrassed, or apathetic is of no concern to me. I considered myself lucky and scurried across the street. That's how I found the memorial. I'll never forget it, but not because the woman in question knew how to keep an orange.