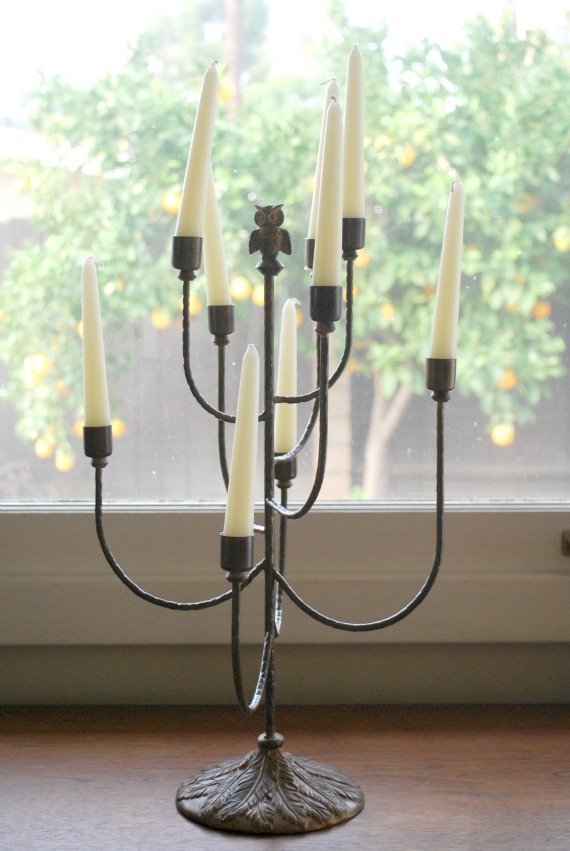 I doubt I am am the only knucklehead who is a sucker for antique, brass candle sticks. I can't resist them. I do better at resisting candelabras, but I saw this faux brass number at Target and couldn't pass it up. I imagined it full of black tapers for Halloween and into the cart it went. That's exactly how I used it, but I kept it up and away from the kids because, as you can see, the standard size tapers were too thin.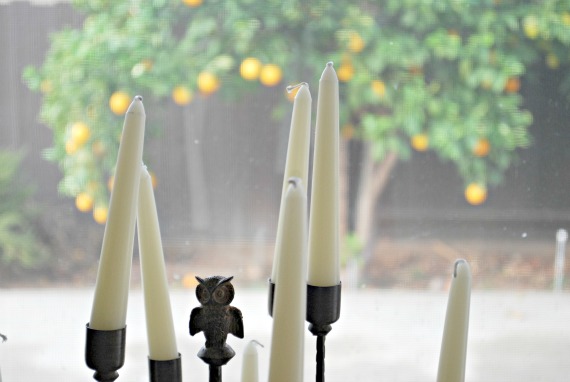 It happens. Unless your candlestick/candelabra designer also manufacturers candles, finding candles to fit can be a challenge–even when the candlestick claims to be a standard size. I stopped buying hand-dipped beeswax candles (my favorite), because the sizing was so unpredictable.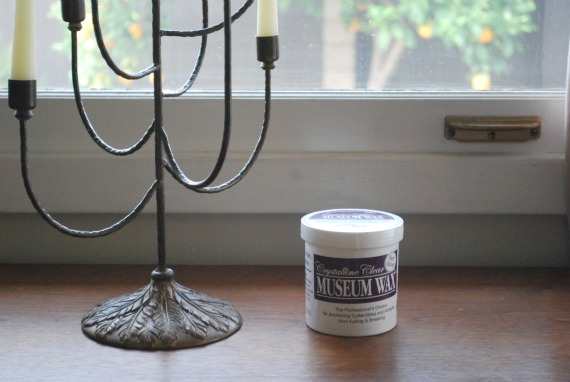 I can finally go back to buying hand-dipped candles! I don't know why it didn't occur to me sooner to use my Museum Wax–also called Quake Hold! here in California–to anchor the skinny candles in wide holes, but better late than never. Did I miss the obvious? Maybe. Forgive me if I'm posting on the obvious, but this has been a game changer for me. I'm too excited not to share what you've probably been doing for years.
You need this product. It's dirt cheap and available at Home Depot, though I'm sure it's available at other stores, too. Maybe it's readily available to me because I live in the Land O' Quakes, but I don't think so. I'm sure it's available at Walmart, too.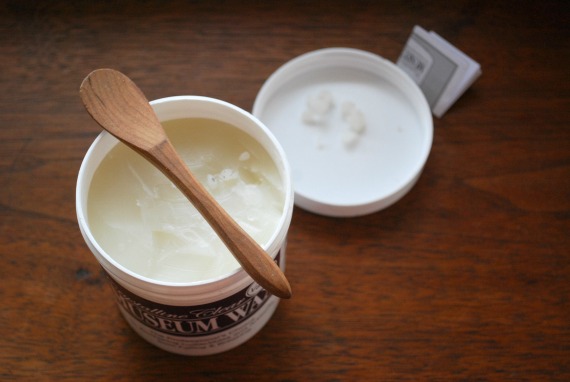 This is how little of my $8 tub I have used in 7 years. It's nontoxic, non-acidic, and safe to use on wood furniture. It's reusable and you only need a little, which is why this tub will last me the rest of my life. It comes with a little tongue depressor-looking spoon, but I lost mine just yesterday as I was fixing my candles.
Speaking of which, let's get to it.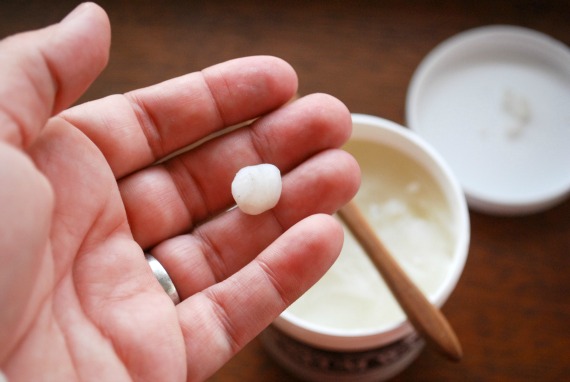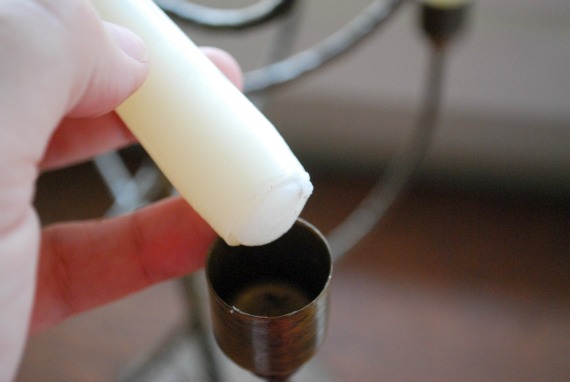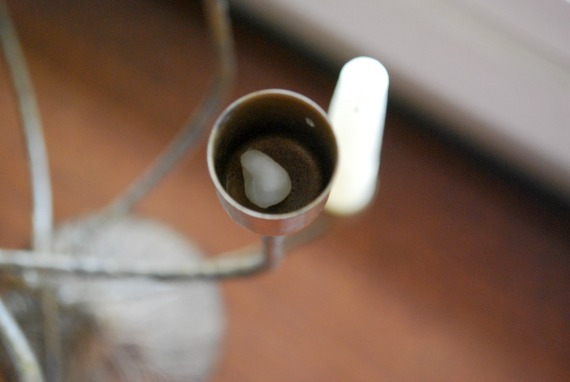 Scrape a small amount of Museum Wax and knead it into a pliable ball the size of a large pea. This will take seconds. Mold it to the bottom of you candle or drop the ball into the candlestick. I prefer to mold it to the bottom of the candle so I get even coverage. Insert your candle as usual. You're done.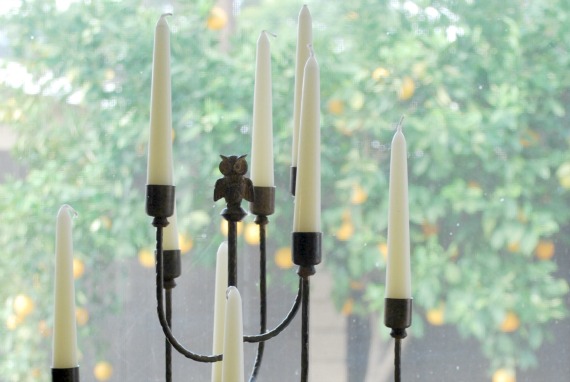 The candles will pop out easily. You will leave wax behind in your candlestick, but that doesn't bother me. In fact, it makes my job easier the next time I buy candles. If it bothers you, you can easily scrape it out with a spoon. I did that, and it worked fine.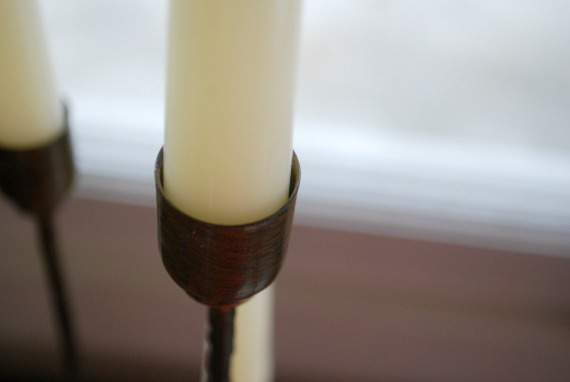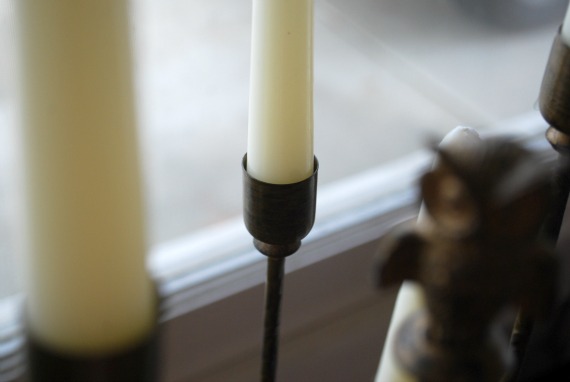 These pictures are to show that the candle is sort of floating in the candelabra, but they're not very impressive. It's hard to believe such a slim sliver of space can make your candles to lean like the Tower of Pisa, but there you go.
You know, if you don't have a candelabra or candlestick and still want to use tapers, you can always use Museum Wax to anchor them to saucers, tea cups, or small vintage plates. No dried beans, sand, or beads needed.
Trust me, it will hold.