I've received several emails lately about the problems people are having seeing the pictures on my site or pinning them to pinterest. I've been working with my host since Monday trying to figure out what's going on. If you are having a problem with the pictures, please let me know the details in the comments! Thank you so much–I know this is a huge bother. If you've responded to this request on Facebook, I've already forwarded on the details to my host. THANK YOU!!!!!!
I try to always learn from my mistakes. Really. This is why this time, I didn't call the Mister. (So impersonal!) This time I walked into the house and simply stated, "We have a problem."
To which he responded, "What the hell is that?!"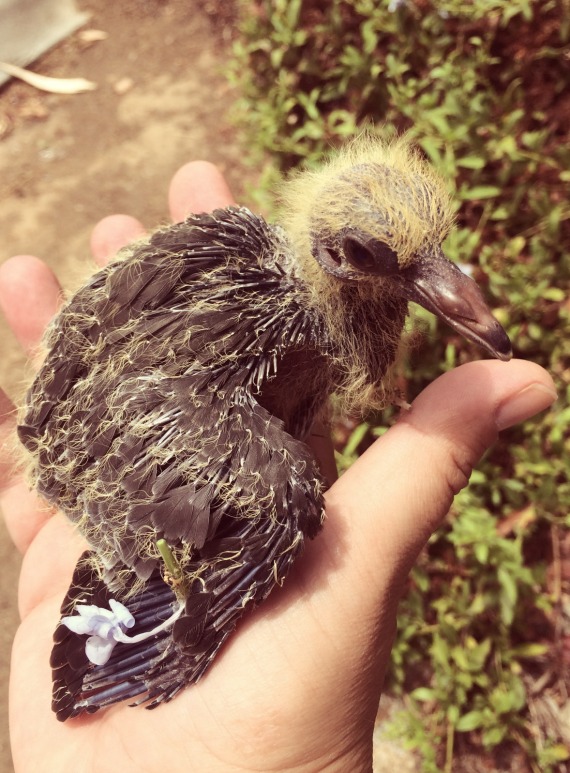 With a long-suffering sigh I said, "A baby bird. Obviously. He needs my help so I had to bring him home. My hands were tied!" My hands are often tied, just in case you're new here.
"I know what it is," he said. "I meant what is it doing in your hand and inside our house?"
It's like he missed the whole part about the baby bird needing me and my hands being tied. Like all good stories, I began at the beginning.
I was on my way to the pharmacy, approaching a 3-way Stop-Sign intersection. I made my stop and thought I saw something on the ground. I looked behind me and saw a car in the distance, so I took the opportunity to reverse a bit to see what it was. It was a bird.
Seconds later, when the car behind me pulled up–young guy, tattooed sleeves–I walked up to him and explained the situation. "I'm going to move it off the road," I said. "I shouldn't take a minute." Out of the corner of my eye, I noticed another car stop.
He mumbled something in typical young guy fashion as I ran over to shoo it, only to see it was a very young bird–mostly fuzz and a few feathers. You can't shoo something that can't walk! As I got closer, a boy Mikey's age ran over to pick up the bird–or at least tried to if his motions to pick up the bird while simultaneously recoiling in horror were any indication. I debated letting him do it, maybe even helping him out, thinking it would be a great opportunity for the boy to get in touch with nature. Or whatever.
Then the boy's mother, who was parked in the middle of the road with her son's car door wide open, leaned back and at the top of her voice screamed, "¡Agárralo!" (Translation: Grab it!)
I objected to her tone. The tone that suggested we were in the middle of a zombie apocalypse and before us lay the last crossbow known to man. I thought if she wanted the bird so much, she should have pulled her car to the side of the road and pick it up herself, since her son was clearly terrified of being pecked to death.
Then she screamed "¡Agárralo!" again, but in that distinctive way Hispanic mothers have, mine included, where they elongate the accented syllable with a ferocious roar until all they have left is a gasp of air with which to spit out the rest of the word. So, instead of '¡Agárralo!' it was more like '¡Agáaaaaaaaaaaaaaaaaaaaa…rralo!'.
I leaned over and plucked the bird from the ground without sparing the woman another glance. I couldn't! By this point, my side of the Stop-Sign intersection was 4 cars deep. The tattooed boy knew what I was doing, so he was patient. The car behind him had two women with enormous 1980s bangs. They were not as understanding as I climbed into a plant border with trees and laid the baby bird down among the leaves. Curious, I thought, that those women should be so rushed for time when their hair was running 30 years behind.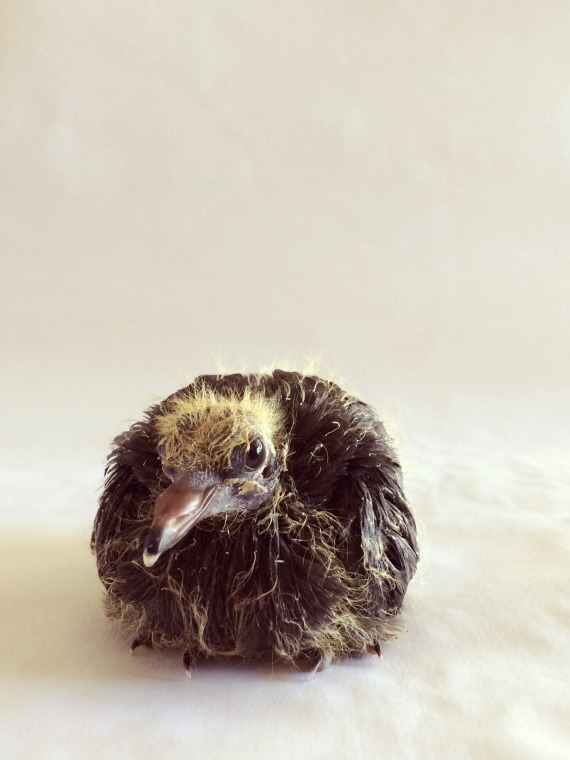 I got in my car, put it in drive, and then immediately pulled over to the side of the road and went to look for the bird. I saw images of him being torn apart by cats! I took him home to call animal control so they could pick him up and rehabilitate/release.
"So you see," I said to the Mister as I finished my story. "We aren't keeping the bird. We're just holding it until animal control gets here in a couple of hours."
Animal Control arrived two hours later. I handed over the bird, which at this point I had in Buttercup's special carrier with some seed. I watched the agent walked away with my little rescued friend in the palm of his hand. "Out of curiosity," I asked. "What will you do with the bird?"
"Honestly? We'll put it down. We don't have the man-power or the resources to care for another wild animal."
I thought about the Mister inside and how he didn't want another pet. I thought about how I told him I wasn't bringing home another stray. "Can I keep it and take care of it?"
At least I thought about it.
"Well, sure," the agent said. "I mean, I figured you would be a good person to give a try seeing that you have a special carrier. For your bird. You, uh, seem like a bird person."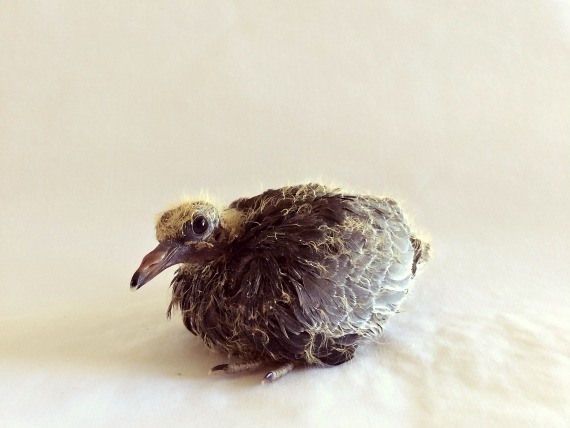 Ten seconds later I was back inside the house with the bird in my hand. "We have another problem," I called out.
"What is it this time, Doctor Dolittle?"
"Would you believe my hands were tied, again?"
"No."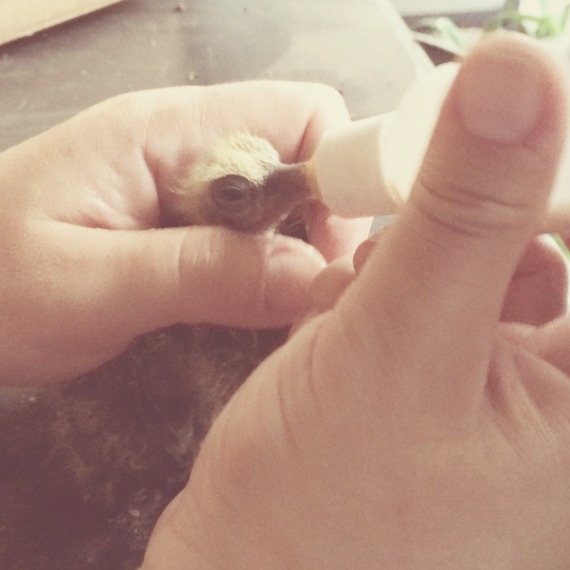 And that's how I came to bottle feed a baby bird on a Saturday night. Mikey named him/her Snickers, which I think is perfect. I took Snickers to a bird farm and they said he/she will need to be bottle fed for at least another 3-4 weeks. After that, we can wean him and get him ready for release. We aren't sure if he is a pigeon or a mourning dove, and we won't have a definitive answer for weeks. They're in the same family, Columbidae, so they look very similar when young.
Only I touch the bird, much to Mikey and Nico's disappointment. I think it's safer, even though we had the bird checked and it's healthy. Also, I don't want Snickers too accustomed to humans since we'll be releasing him in a month. Even then, if everything I have read is true, Snickers will return to visit us often.
As for the Mister, as I type this he is checking on Snickers, the bird he didn't want.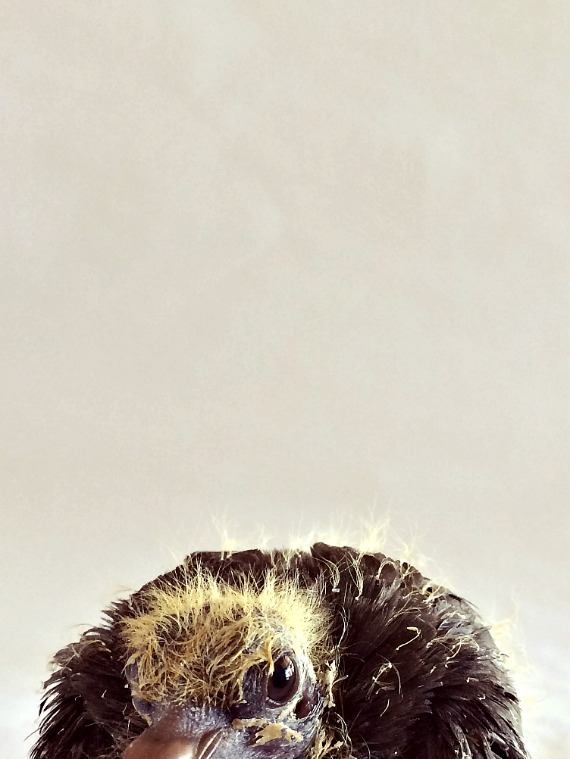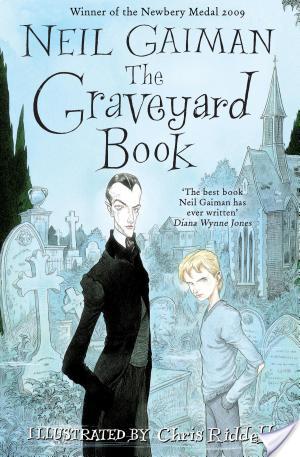 The Graveyard Book
by
Neil Gaiman
Published by
A&C Black
on 2009-11-02
Genres:
General
,
Newbery Gold Winner
,
Young Adult
Pages:
304
Goodreads
Amazon
•
Barnes & Noble
•
Kobo
When a baby escapes a murderer intent on killing the entire family, who would have thought it would find safety and security in the local graveyard? Brought up by the resident ghosts, ghouls and spectres, Bod has an eccentric childhood learning about life from the dead. But for Bod there is also the danger of the murderer still looking for him - after all, he is the last remaining member of the family. A stunningly original novel deftly constructed over eight chapters, featuring every second year of Bod's life, from babyhood to adolescence. Will Bod survive to be a man?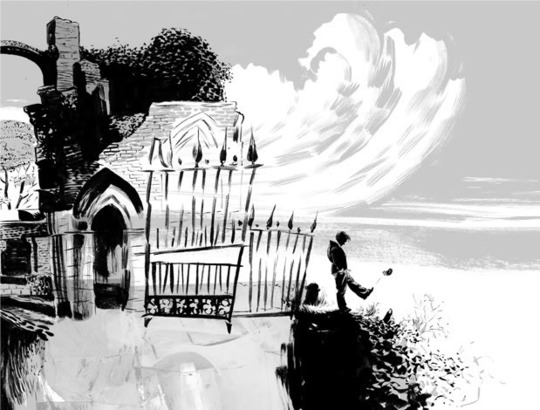 One.
Two.
Three.
Four.
Five stars.
Five stars! FIVE.
I do that, what, two, maybe three times per year? This book deserved every last star. This is the first Gaiman book I have read, so I'm not comparing to the other books he has written, unlike some reviewers. I don't know how it compares to Coraline or adult books like American Gods and The Ocean at the End of the Lane. I picked The Graveyard Book because Gaiman is an author I've always wanted to read, it's the Newbery Gold Medal for 2009, and it's a new book in the library I can sell to the kids. Reading this book was a to-do list crossing, multitasking explosion of smugness. I felt like I accomplished two months of work in 304 pages.
I'm going to encourage the students who love Gothic and macabre in literature to read The Graveyard Book. The story centers around Nobody Owens (Bod, for short), a young boy raised in a graveyard of ghosts after a man named Jack brutally murders his family. The action starts immediately with the murder of the family in the middle of the night. Bod, at this point 18 months old, wakes up and leaves the house without knowing he's escaping danger. While it is not gruesome when you compare it to many of the video games kids play, it is still a murder.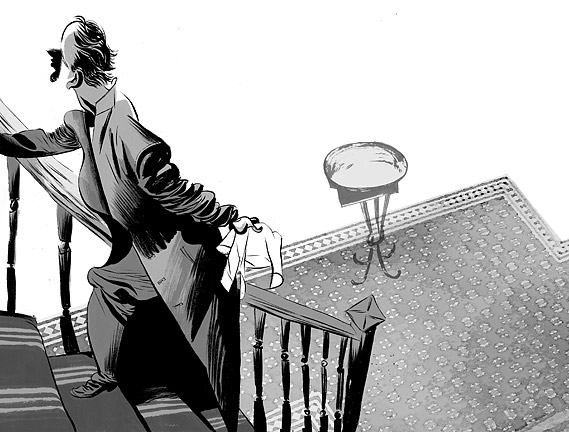 The novel begins with the following passage.
The knife had a handle of polished black bone, and a blade finer and sharper than any razor. If it sliced you, you might not even know you had been cut, not immediately.

The knife had done almost everything it was brought to that house to do, and both the blade and the handle were wet.

The street door was still open, just a little, where the knife and the man who held it had slipped in, and wisps of nighttime mist slithered and twined into the house through the open door.
Bod makes his way to the cemetery and falls under the care of the resident ghosts. It takes a village to raise a child. This village happens to be full of dead people.
The Gothic writing style of the book nicely compliments the tone and plot of the story. It is a refreshing change to the overdone soundbite writing I feel compelled to complain about every few days.
"If it sliced you, you might not even know you had been cut, not immediately."
That line is proof you don't need four paragraphs of 10-dollar words and witty dialogue to show the reader the family was taken by surprise and died before they were able to comprehend what happened. You need fifteen words and two commas.
The normally ironclad grip I hold on my emotions started to slip as I neared the end of the story. I didn't so much as sting my eyes reading The Fault in Our Stars, so this surprised me. The truth is, I didn't want the book to end. I fell in love with the characters of The Graveyard Book the way you fall asleep, slowly and then all at once.
#soundbitewriting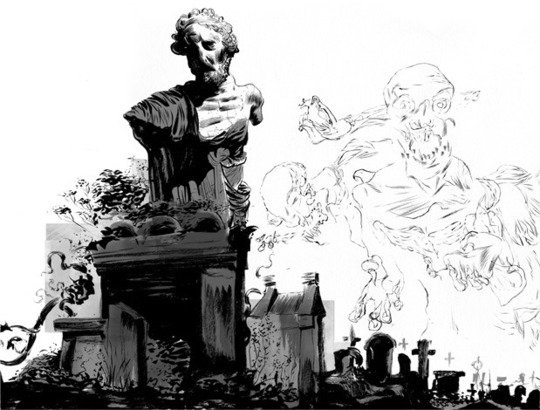 My quibble with the book is that Gaiman doesn't spend enough time describing the antagonists or explaining the reason for the murders. Jack's motivation to hunt Bod for years is also difficult to understand until the answers come, but those answers happen neatly across one or two pages. I understand the reason for the murders and the antagonists was to get Bod to the cemetery: a catalyst for the story to begin. I still feel they deserved more development.
I initially felt the same way regarding Bod's guardian, Silas. We don't know who or what he is, and for a while that bothered me. After I thought about it, I decided it made sense. Silas was a mystery, but all adults and parents are a mystery. I'm a woman with children of my own and my parents are still a mystery I have no hope of solving.
Even those (teeny, tiny) complaints weren't enough for me to take away a star. Five stars, people! Unheard of for me. This is one of the best children's books I have read and one I will recommend to the older students.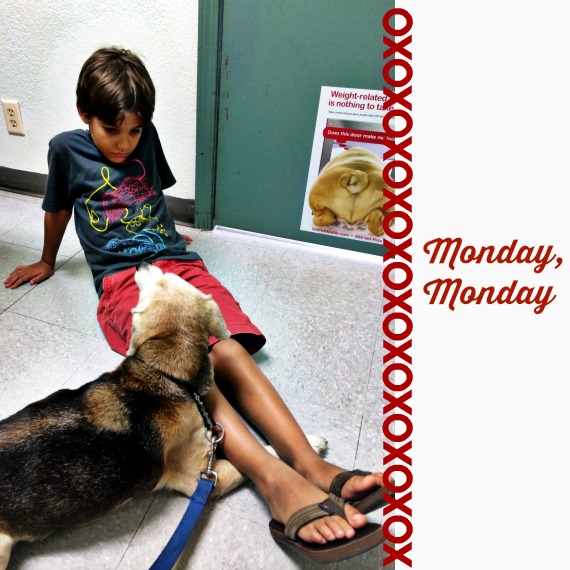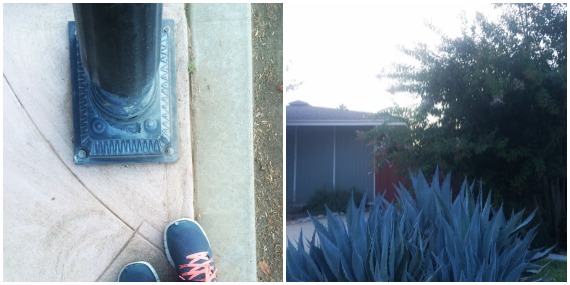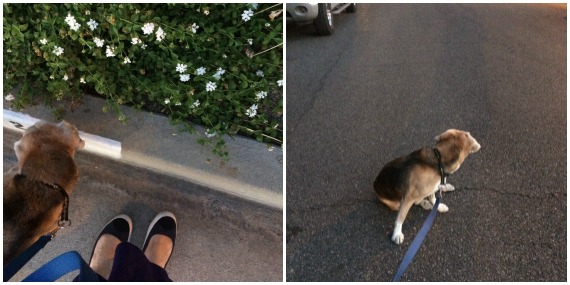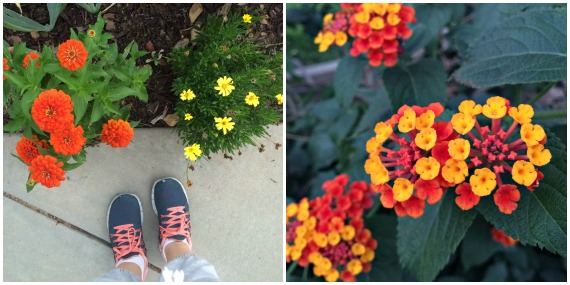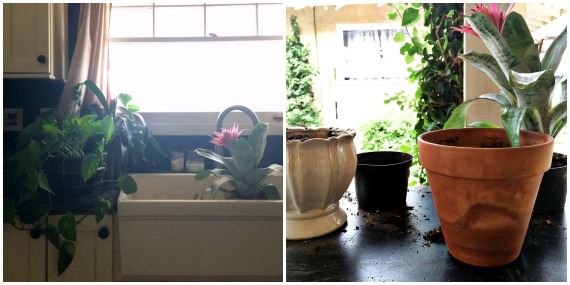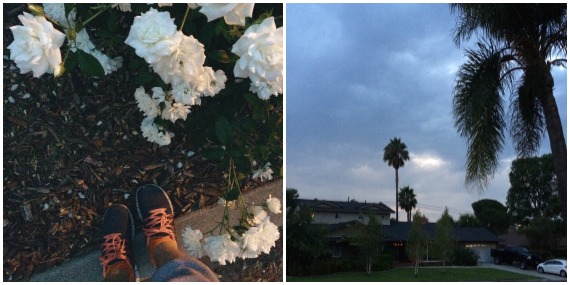 The only day I didn't walk this week was Monday, and I don't feel a bit guilty about that! I did walk every other day, even days where I was tired and didn't feel like it, so I don't understand why I'm missing a picture. Weird. I inserted a picture of plants to make up for it. That was a day where I wanted to count my repotting (6 plants) and rotating my 9ft tree as daily exercise, but in the end I walked. So, yay me! Mostly. Minus 10 points for forgetting to take a picture.
Listening To: HOT FOR TEACHER by Van Halen
I haven't seen this video since it came out 20 million years ago, but I don't remember it being so creeptacular! What the…WUT. That teacher! Dancing in front of those children! And that one 10 year boy with the fuzzy mullet looking up at her! I have this image of the director saying, "OK, so now you're going to dance seductively like a stripper while the 5th grade boys toss confetti at your boobs. Annnd ACTION!"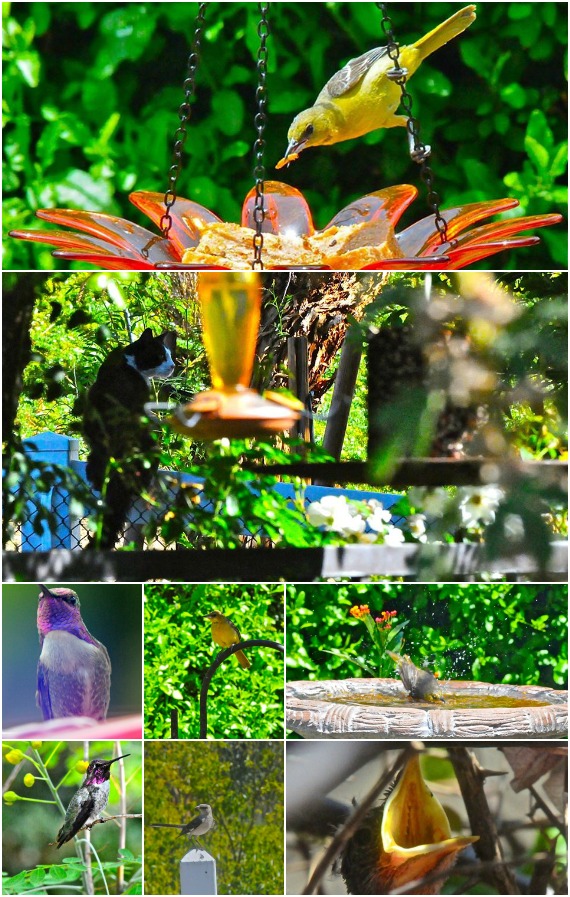 photo credit: Jill Stevens
This is not my backyard, though I wish it was.
As much as I love plants, you would think my backyard looked, oh, attractive. Nope. I'm overwhelmed by the size, like too many different styles to commit to one thing, and am unsure how to handle all the shade we have when combined with our dry, blistering heat. It's a field of grass surrounded by an empty bed.
Enter, Jill.
Jill is the grandmother of one of my students, which is weird to contemplate because my grandma is 4'8 and has hair the color of a strawberry Good Humor bar. Jill, on the other hand, has long dark hair and is overwhelmingly beautiful. This must be because she spends all her time in the fresh air creating an animal sanctuary in her backyard. Those are her pictures, above. One day on Facebook I had to ask her if the pictures she was posting were hers and of her property. "Yes!" she said, as if having 25 different species of birds was no big deal. Every few weeks a sparrow the color of abandoned hope will visit my yard, but that's only because they're tired or injured.
She hasn't posted too many bird pictures lately because she is, obviously, certifying her garden to be a Monarch Butterfly way station. This is how I imagine Jill spends her days.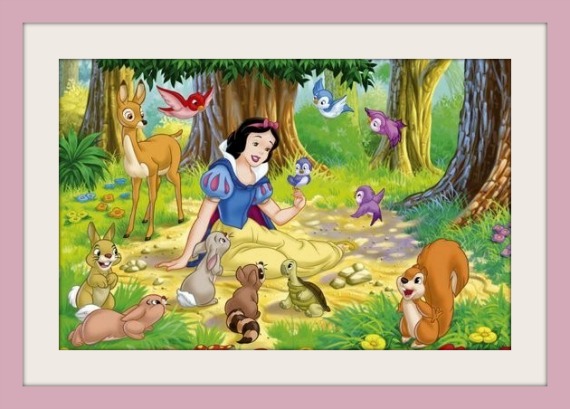 Before we get to the butterflies (I can't wait to show you those pictures), we'll talk birds. This may sound naive, but I thought you hung up some feeders full of seed and waited for all the birds and their animal friends to stampede toward the house like last boarding call for Noah's Ark. I was incorrect. Apparently it takes a good deal more thought to attract birds that aren't despondent.
I took Jill's advice and went to a local bird store. I knew I was in the right place when we pulled up and there were a dozen different birds eating from various feeders. They had a bunch of books and helpful employees that explained to me how to attract the birds local to our area. Aside from the depressed sparrows, I didn't know we had "birds local to our area."
If you are interested in what I learned you can read it in this post at Wayfair, which I organized in nerdy bird watching fashion. It may not be the most riveting post in the world, but I like it because it's organized and will help me set up the backyard once I get the nerve to get started.
Have a great weekend, and thanks for your support!