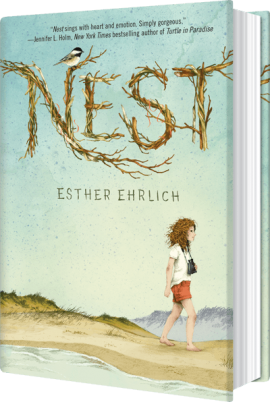 Nest
by
Esther Ehrlich
Published by
Random House Children's Books
on 2014
Genres:
Emotions & Feelings
,
Family
,
Friendship
,
General
,
Social Issues
,
Young Adult
Pages:
336
Goodreads
For fans of Jennifer Holm (Penny from Heaven, Turtle in Paradise), a heartfelt and unforgettable middle-grade novel about an irresistible girl and her family, tragic change, and the healing power of love and friendship. In 1972 home is a cozy nest on Cape Cod for eleven-year-old Naomi "Chirp" Orenstein, her older sister, Rachel; her psychiatrist father; and her dancer mother. But then Chirp's mom develops symptoms of a serious disease, and everything changes.
Chirp finds comfort in watching her beloved wild birds. She also finds a true friend in Joey, the mysterious boy who lives across the street. Together they create their own private world and come up with the perfect plan: Escape. Adventure. Discovery.
Nest is Esther Ehrlich's stunning debut novel. Her lyrical writing is honest, humorous, and deeply affecting. Chirp and Joey will steal your heart. Long after you finish Nest, the spirit of Chirp and her loving family will stay with you.

Praise for Nest:

"A poignant, insightful story of family crisis and the healing power of friendship."--Kirkus Reviews, Starred

"A stunning debut, with lyrical prose and superbly developed characters. . . . [Readers] will savor Nest and reflect on it long after its conclusion."--School Library Journal, Starred

"Ehrlich's novel beautifully captures the fragile bond shared by Chirp and Joey and their growing trust for each other in a world filled with disappointments and misunderstandings."--Publishers Weekly, Starred

"Chirp's first-person voice is believable; her poignant earnestness is truly heartrending. Ehrlich writes beautifully, constructing scenes with grace and layers of telling detail and insight."--The Horn Book

What authors are saying about Nest:

"Nest sings with heart and emotion. Simply gorgeous."--Jennifer L. Holm, New York Times bestselling author of Turtle in Paradise

"Nest speaks to the heart. I wanted to put my arms around Chirp and never let go."--Holly Goldberg Sloan, author of Counting by 7s and I'll Be There

"I loved the book! It's so tender and touching and real. Chirp is a marvelous character, and Joey's just plain lovable. I worry about him. Congratulations. The book is absolutely splendid and I hope everyone in the world notices."--Karen Cushman, author of the Newbery Medal, The Midwife's Apprentice and the Newbery Honor, Catherine, Called Birdy

"A remarkable work. Esther Ehrlich's characters stand out so real and true: Chirp's friendship with Joey is tender and moving, and truly unforgettable. One can see Cape Cod and feel Chirp's love for the birds wheeling overhead. I wanted this story to go on and on. What a brilliant future this author has. I can't wait to read her next book."--Patricia Reilly Giff, two-time Newbery Honor–winning author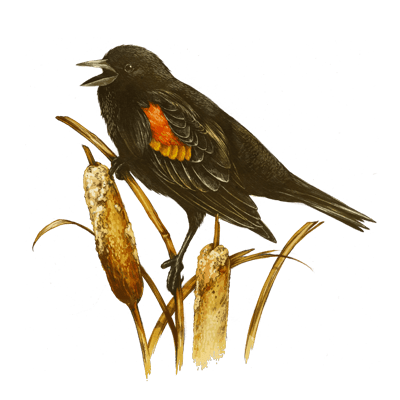 There isn't much I can add to my review that hasn't already been said about Esther Ehrlich's debut, Nest. I predict it will be on the short-list for the Newbery Medal this year. Finally, a middle school book that disregards trendy voice and plot and instead focuses on character development, realistic dialogue, and a nicely paced, coherent plot. Even the gorgeous book design by Stephanie Moss is a refreshing change. I should have made this a book club pick, but it didn't come out until September. I received the advanced copy from NetGalley, a great site for those who would like to review books. (You don't get paid, but you do have access to wonderful books-most of the time.)
Because of the subject matter of this book, I'm going to include a multitude of spoilers. Since it's a middle school book, I assume that's okay since your child, or one you know, is more likely to read it than you.
I should have taken the shortcut home from my bird-watching spot at the salt marsh, because then I wouldn't have to walk past Joey Morell, whipping rocks against the telephone pole in front of his house as the sun goes down. I try to sneak around him, pushing so hard against the scrub oaks on our side of the road that the branches scratch my bare legs, but he sees me.

"Hey," he says, holding a rock and taking a step toward me. He doesn't have a shirt on; it's been broiling all week.

"Hey," I say, real friendly, like I'm not thinking about the fact that I'm a girl and he's a boy who might pop me with a rock, since he comes from a family that Dad says has significant issues.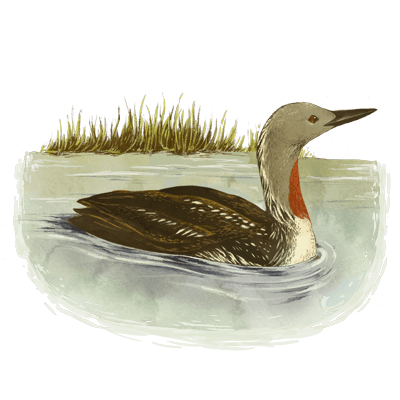 The first concern, and the reason I can't have it in the library (such a shame!), is the language. There is only one instance of very mild cursing, but it's enough that I know the Diocese won't approve of it as a middle school book. (The publisher lists the book as 10 and up.)
Chirp warmed up to Joey and believes he won't to do her bodily harm. They start throwing rocks against the telephone pole together.
"Not bad," Joey says. He comes and stands next to me. He smells like the lime Dad cuts up for his gin and tonic before dinner.
Joey's turn. Bam.
My turn. Bam.
His turn. Bam.
My turn. Bam.
"Crap," he says.
"Crap," I say.
"Double crap."
"Triple crap." Dad says swearing is inappropriate and not what he expects to hear from either of his daughters. I don't know if crap is officially a swear, but I do know there are lots of more polite words in the English language.

Joey picks up a whole handful of rocks. He throws them into the air, and they smash down on the road.

"Is your mom's leg okay?" he asks.
"Not really."
"That sucks."
"Yeah, it sucks." My heart is pounding.
"I love chocolate pudding," Joey says.
Because Joey has his own secrets–he is obsessive when it comes to germs/health and his father is abusive–he recognizes when a subject is not to be broached. In this case, Chirp wants to avoid any mention of what she didn't realize was obvious to everyone else. Something is wrong with her mom, but they don't know what.
We eventually learn with the rest of the family that Chirp's mom has multiple sclerosis. Chirp's mom, a dancer, takes the diagnosis poorly and within a couple of weeks admits herself into a facility for extended psychiatric care. There are hints in the book that she has battled depression before. The family focuses on keeping it together while she is away. Chirp and her older sister debate the future.
When Rachel and I are upstairs in the bathroom brushing our teeth, she says, "You know, Mom will die is she has to give up dancing."
"No she won't!" I say. "Take it back."
"It's just an expression, Don't you know that?"
"Take it back anyway."
"No, she says. "Don't be stupid."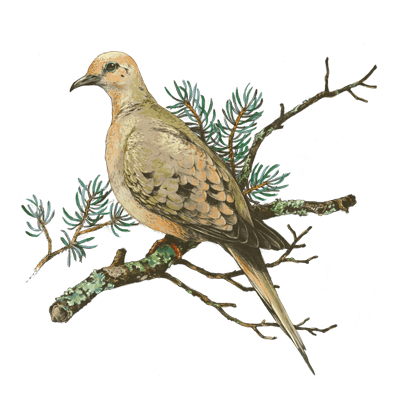 There is a scene where they visit her in the hospital that is just painful. Chirp's mom eventually does come back, though her recovery seems tenuous. Chirp learns how fragile her mom is in the middle of an oral book report.
Dad grabs my hand and pulls me through the hall. He's walking so fast I have to run to keep up with him. As soon as we're outside, he kneels right down on the pavement and looks into my face.

"It's Mom," he says. "I have terrible news."
"You took her back to the hospital."
"Oh God," Dad says. He rubs his face with his hands.
"I want to finish my dance," I say. "I was just about to take off from the water."
"Listen, honey. Mom isn't in the hospital. She died. Mommy died."
"No, she didn't," I say. "She's just really sad. There's a chance she'll have to go to the hospital again."
Dad holds my shoulders. He puts his face so close to me that his words make wind in my eyes and he says that Mom died, she really did die, this morning after we left for school, and he knows this because Clara went to the house and Mom wasn't there, but there was a note on the table that said she was very sorry but she just wasn't able to go on this way and she loves us very much and she didn't want to make this harder on us, so she wanted us to know that she went to Hutchins Pond."
The rest of the story is about Chirp moving forward following her mother's suicide.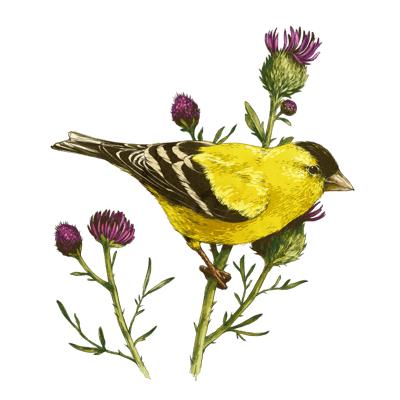 It's interesting to me that my book-review plugin automatically categorized this as Young Adult, whereas the publisher has it listed as a middle school book. I remember reading books in middle school where parents died for reasons like cancer, accidents, or old age. I don't recall a death by suicide scenario, though that may reflect where I went to school. Is this a book you would allow your child to read? And if so, at what age?
As a young adult book, I think Nest is great. I'm disappointed it's categorized as a middle school book because there will be teens who won't read something so "baby." If you follow me on Facebook, you know I'm discouraged with young adult literature. The quality, at least what I have seen, is poor. The most popular books among teens are sensational, dramatic, and, frankly, dull. I'm tired of series. I'm tired of reading the same plots rehashed into something slightly different. I'm tired of the fractured fairytales, the dystopian scenarios, and most of all, the assumption that kids don't deserve to read something great.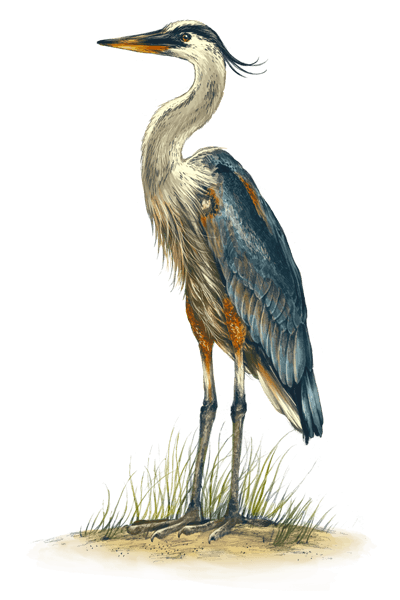 I understand the publishing industry has to turn a profit, but surely there is an imprint somewhere that focuses on young adult literature. I can't think of a single young adult book in the last few years that will last generations the way The Giver or A Wrinkle in Time has.
(Please don't say The Fault in Our Stars. I refuse to believe the popularity of that book will last.)
Perhaps, as I mentioned on Facebook, this isn't as much about young adult literature as it is about my disappointment in myself. I can't seem to get through to the junior high kids this year. They don't have time for reading (they have time for video games and iphones, oddly enough) or they want books that are incredibly inappropriate for them to read. I'm not sure what I have to do to challenge them or move beyond a genre. Even John Green, bane of my existence, doesn't read John Green. That's a strong list of books, and many of them are classics. I'm going to print out the list and bring it to school for the kids to review. Fingers crossed!