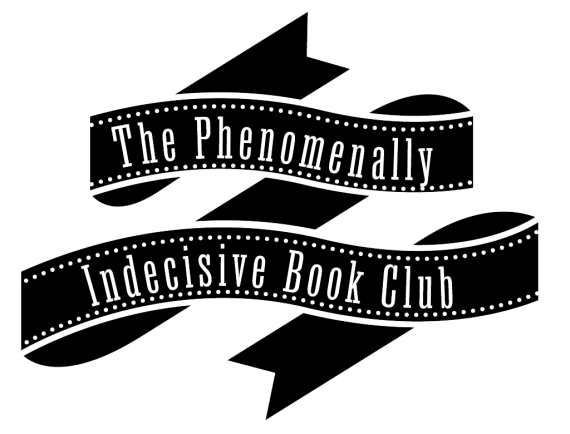 I've had a few requests to bring it back. What do you think? Before I do, I'd like to get some feedback on procedure.
I like the we read a wide variety of books. Last time, we ended up reading young adult, fantasy, cooking, politics/fashion, mystery, classical literature, science, short stories, dystopian, and much more. We really read almost anything and everything, but is it time to narrow our focus? Should we stick to a couple of genres, like young adult, or should that be a separate book club for those who are passionate about a genre?
We kept the discussions to the blog, and I think that worked for people who don't participate in social media. It also made it easy to reference back if someone read the book later. I've seen book clubs on Twitter, and so far I haven't been impressed. It's like walking into a room with 25 people talking at once. Facebook, eh. It's also hard to keep track of what's going on. I'm shooting for a redesign of this blog, hopefully this summer, and I'd like to add some comment features since we do have a pretty active community here. I love it when people talk amongst themselves.
We had a set date, which I was able to stick to some of the time. I think a set date works best, and I will try to be better about sticking to my own deadlines. Honestly, I forget! I will put it in my calendar.
I tried to pick books a month at a time. Towards the end, I tried 3 months at a time. That worked well. I have been debating picking out the books for an entire year in advance, but would that stifle our ability to tackle a new and interesting book, or should we do "bonus round" book clubs for books that come out and are too irresistible?
Those are my thoughts on book club. I'm eager to hear yours. Thanks!