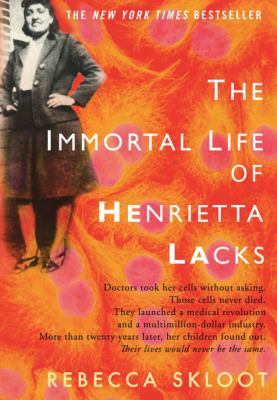 It's not easy being Catholic. Not today, anyway. I don't agree with everything. Some issues stick my heel like a pebble in my shoe. At times I walk confidently, and at other times I limp along. More than that, it's not easy being Christian. Religious. One of faith, great or small, who believes in intelligent design and life predetermined. You know what I mean. It's much easier to take life at face value, to believe in that which can be explained.
My priest said something interesting on Sunday. He encouraged us to attend a series of lectures on the book of Genesis coming up in the fall. He called Genesis the most fascinating book in the Bible, and that the knowledge we would take away from the lectures would help us when our children asked us the inevitable questions on Big Bang Theory, evolution, and creation–both ours, and God's. He said to remember, as we struggled do figure out if Adam and Eve existed, what the Bible is–and what it isn't. It's not a history book or a science book, but a religious text. It's not as easy as thumbing the index until you see on which page you can find the definition of somatic cell nuclear transfer.
I wish it was. I envy those with the comfort of blind faith, those who never arch an eyebrow in skepticism.
I put off reading The Immortal Life of Henrietta Lacks–I've owned it for three months and before that eyeballed it for years–until I could avoid it no longer. I'm disappointed I waited as long as I did, because when I finished Sunday afternoon, I felt cheated of an opportunity to digest a book that managed to touch upon issues of race, feminism, politics, science, technology, and religion. Skloot did all of that, and managed to remain even-handed throughout.
My comments on the book won't be as elegant.
Doctors took her cells without asking. Those cells never died. They launched a medical revolution and a multimillion-dollar industry. More than twenty years later, her children found out. Their lives would never be the same.
Those are certainly the facts, but there's more to it. Cell acquisition was perfectly legal then and remained so in 2009 (I haven't checked current case law to see if that's changed, but I suspect it hasn't). The equity of these laws, or lack thereof, is an issue of hot debate. The fact is that cells from many patients were taken without consent in 1951. It happened everyday, so much so that technicians in George Guy's lab approached the collection of Lack's cells with mild apathy.
The apathy came from the the knowledge that, more likely than not, these cells would die the same quiet death every other cell did in that lab. But, somehow hers survived. Not even survived–they flourished.
This is what gives me pause? Frightens me? Makes me think. We'll leave it at making me think.
Another synopsis, though not nearly as pithy, could read as such.
A poor, young mother of color marries her promiscuous cousin, who gives her several venereal diseases, one of them known to promote cervical  cancer. She develops cancer, and goes to the hospital nearest to her, where a doctor pioneering cervical cancer treatment has privileges. He is on call when she enters the hospital and excises some cervical tissue. A gentle giant genius obsessed with growing cells runs a lab in the basement of the same hospital. He extracts cells from the tissue in hopes of growing cells–even though every other attempt for years has failed. Although the young woman receives standard medical care for the time, a different venereal disease makes her cancer inexplicably aggressive and resistant to treatment. She dies quickly and painfully. Her cancer cells, on the other hand, refuse to die.
And even that gasping paragraph doesn't adequately detail the coincidences or aligned stars or Universal nudgings or acts of God that happened for HeLa cells to exist. For decades, the very scientists using HeLa cells couldn't explain how or why her cells were so powerful. Those powerful cells are responsible for many of the lifesaving vaccines and medical treatments we rely on today.
The Lacks family, certainly Henrietta's daughter, believed it was the hand of God. One died, so that many would live. Skloot, an agnostic, maintained a more rational position. At times, I wasn't sure if I was reading scientific nonfiction or religious allegory.
I procrastinated reading this book because it is nonfiction, easily my least favorite type of book to read. I regret that, because I feel there is so much more I can say on this issues Skloot touched, intentionally or not, when she wrote about Henrietta Lacks and her cells. I need time to think, time to consider what I read and what it means.
Does a religious text live? Does it breath, does it move, does it jump around from book to book and wait on shelves where you will look? Maybe it does, because the more I looked at the science, the more I saw God.