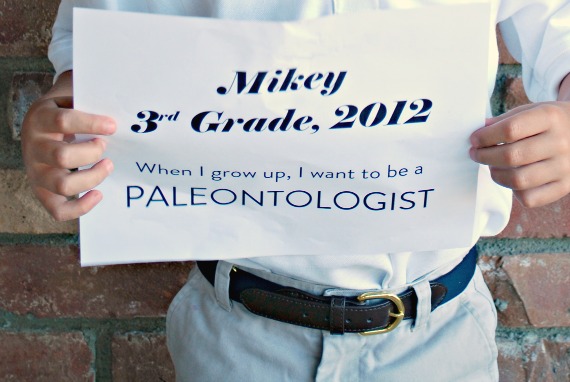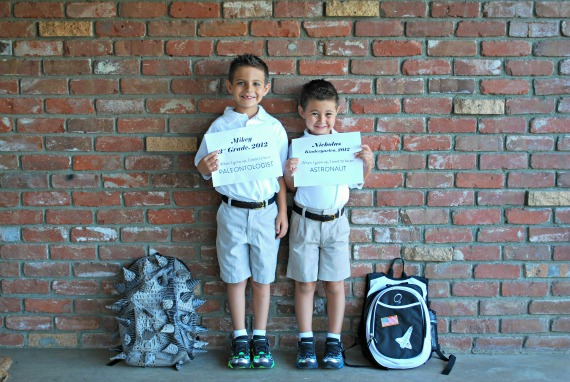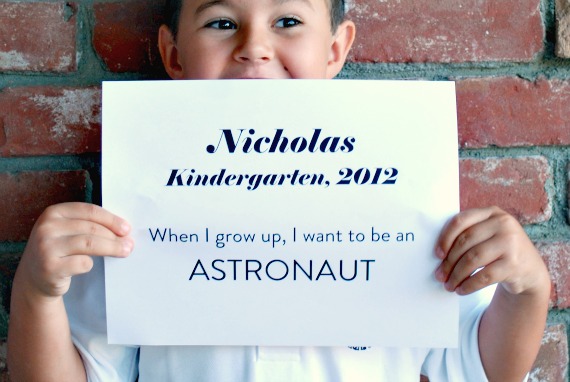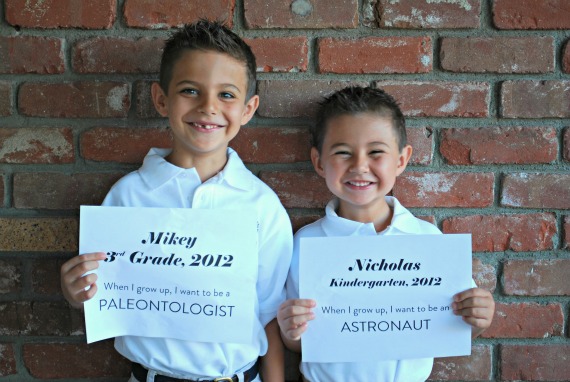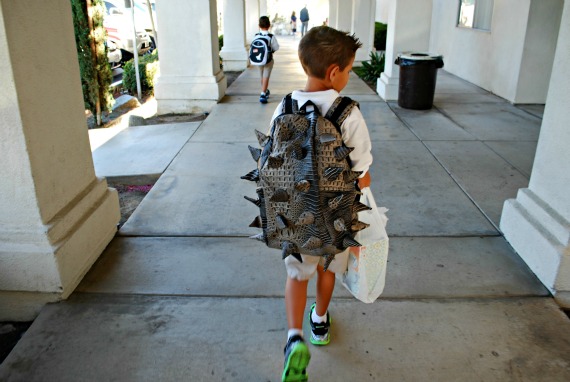 For the last eight years, I've had one or two boys at my side.
Much like the rest of the northern hemisphere, the boys started school this month. A chapter of my life has ended, and a large part of me is sad. Almost everyone I know says I'll be over it by Friday. By Monday, tops, I will break into a Snoopy Dance every morning Monday thru Friday. We'll see.
Nico showed no fear. He's been anticipating kindergarten for months. It was only the night before school started that he showed a hint of nerves. It was time for him to go to bed, and in celebration of the morning to come he did one last dance around the room. Then, he stopped and thought about the logistics. He came up to me, wringing his chubby hands and said, ""Mama. Tomorrow is my first day of school, and I want that you drop me off and you to pick me up. You will do that, right Mama?"
"Without a doubt," I said.
After drop off I went to the front desk to pick up some writing tablets. The front office manager reminded me of the floundering library and asked if I was still willing to help. Was I?!
"Without a doubt," I said.
For someone who is normally indecisive, I sure have known what's what the last few days.
I start today, Tuesday. I imagine we will begin with an inventory and purge, followed by a good cleaning and some organization. I can't imagine it taking less than a couple of weeks. It's not a paid opportunity–I'm donating my time in hopes of keeping the library open–but I get to be around books so I can't complain. I hope to have that library running like a well oiled machine, and am looking for guidance to do so. If you have any tips or advice, I'm all ears.