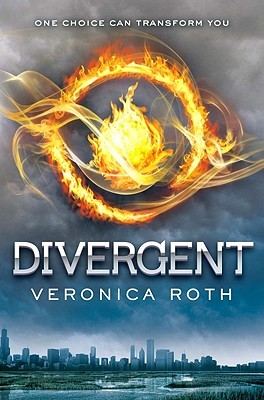 Divergent was an easy enough read, and I read it in a couple of days. I read the second book, too, because that's what I do when there is a series. That said, they didn't leave a lasting impression. I didn't feel compelled to write or talk about them like I did The Hunger Games. I know I am going to be in the minority on this one. Most people seem to find the series compelling, but for me they it's yet another dystopian society where the adults are villainous and the continuation of life falls on the shoulders of an unwilling Super Teen.
I know teens. Most of them aren't super.
And yet, at least with this generation, the only teen worth reading about is remarkable and usually in possession of a power that is mythical or paranormal. It's not enough to be good. It's not enough to be smart. It's not enough to be strong or fast or insert whatever sets apart young adults here. It isn't even enough to be all of the above all at once.
This generation doesn't know how to celebrate the unremarkable.
Book blurbs say that Roth started this book in college when she should have been doing homework. And can't you see that? The characters are forced to make a permanent choice, one that determines the rest of their life. They are grouped with young adults that make the same choice (factions), and together they are characterized by their similar traits and strengths. Call me crazy, but the whole thing reminded me of choosing a college major. I wonder if that experience for Roth inspired the plot line.
I gave it 3 stars on Goodreads. Okay, but not great. I have plenty more to say about the characters, but I want to hear what you thought first. I know a few of you gave it 5 stars. I'm excited to hear your take on the series.