I forgot to post the discussion thread for Gone Girl on Thursday, but by the time I remembered, it didn't feel right to post a discussion when so many families on the east coast were still struggling post-Hurricane Sandy. I postponed the post until Monday, confident that would be enough time to at least establish electricity in most homes. I was wrong. Hundreds of thousands of homes are still without electricity, and now there is the added threat of a cold storm coming in that will make those homes uninhabitable. Here is a great post detailing organizations we can donate to besides The Red Cross.
I'm so sorry. You are in my prayers.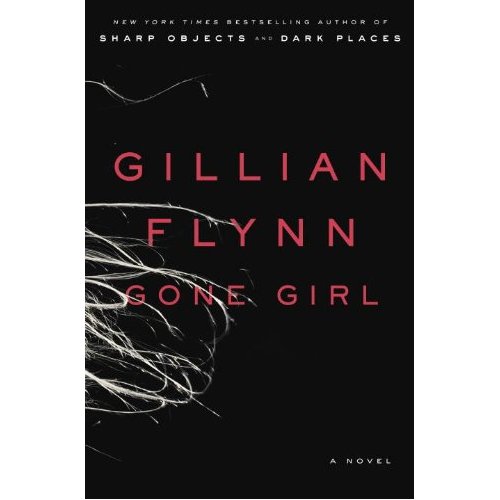 Gone Girl by  Gillian Flynn was a descent into madness. There is no other way to describe the anxiety I had reading this book. It's difficult to remain calm when you find the two main characters of a book absolutely vile and without redeeming character. I loathed both Nick and Amy from the start, and there is no way I can talk about why without revealing spoilers. If you haven't yet read the book, proceed with caution.
Nick was a slippery, emotionally unavailable man-child who toyed with misogyny. I disliked him from the beginning with his smiles and hugs and insatiable need to be liked. I'm a people pleaser, too, but if my husband was missing, I would not stop and smile for pictures with the first man to offer to change out my burned out light bulbs or take out my trash. His mistress came as no surprise.
Don't get me started on Amy. Before the depths of her insanity became apparent, she still annoyed me with her "dancing monkeys" routine. I started to think she was in on her own demise after the 3rd diary entry where she explains away inconsiderate treatment by Nick. I can count the number of women that patient and tolerant in private diary entries on zero hands because they have never existed in the history of human life, ever.
Her entries read like she was writing for an audience. Turns out, she was.
When I hit part II, I thought I would lose my mind. I almost stopped reading. At that point, most people couldn't put the book down, but I had to fight the urge to put it away and never open it again. I couldn't stand the idea of Amy pining this all on Nick and didn't want to see it come to fruition. With the outcry I heard over the ending, I was afraid that's what would happen.
It may surprise you to hear I had no problem with the ending.
I may have been filled with rage for Amy at the beginning of part II, but midway through I realized Nick was just as insane in his own way. He courted his wife through the media, the same wife who tried to frame him for her murder. Sure, he said it was so he could ultimately clear his name–and kill her–but something about it didn't ring completely true to me. By part III it was obvious he wanted Amy for Amy despite all his excuses. He could have walked away, he could have killed her. But he didn't. He stayed because he was as crazy for her as she was for him. Really and truly crazy.
Who would I be without Amy to react to? Because she was right: As a man, I had been my most impressive when I loved her–and I was my next best self when I hated her. I had known Amy only seven years, but I couldn't go back to life without her. Because she was right: I couldn't return to an average life. I'd known it before she'd said a word. I'd already pictured myself with a regular woman–a sweet, normal girl next door–and I'd already pictured telling this regular woman the story of Amy, the lengths she had gone to–to punish me and to return to me. I already pictured this sweet and mediocre girl saying something uninteresting like Oh, nooooo, oh my God, and I already knew part of me would be looking at her and thinking: You've never murdered for me. You've never framed me. You wouldn't even know how to begin to do what Amy did. You could never possibly care that much. The indulged mama's boy in me wouldn't be able to find peace with this normal woman, and pretty soon she wouldn't just be normal, she'd be substandard, and the my father's voice–dumb bitch–would rise up and take it from there.
Best of luck, Nick and Amy.
Best of luck to every single volatile, combustible, toxic couple out there. (You'll need it.) There certainly are plenty of you, and you inspire great movies, books, and music.
Choppy conclusion: I could not get the movie adaptation of "Who's Afraid of Virginia Woolf" and Rhianna's "We Found Love in a Hopeless Place" out of my head as I read Gone Girl.