Hello! Please click on the image below if you would like to learn more about The William Morris Project. Thank you for visiting!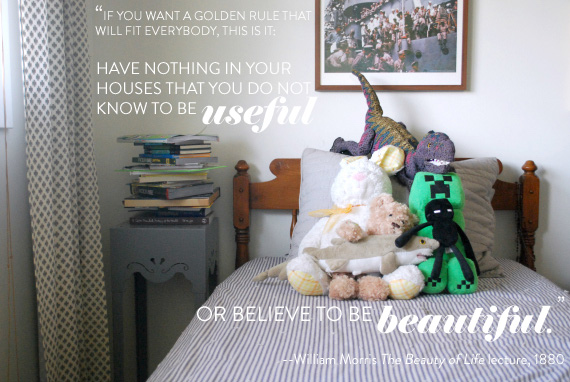 Our church and school held a Goodwill drive, and I took advantage of the situation to clean out some more unused items in the guestroom closet, the home office, and the garage. Making drop offs at Goodwill is something I don't do often enough, and I'm making a mental note to add it to my calendar that doesn't exist. I'm sure we can all agree this is an awesome plan that is sure to happen.
A lot of you like those weekly pick ups that frequently happen in neighborhoods, but I stopped doing those years ago when the police told us people were holding fake ones and then selling the goods on ebay and craigslist. Sigh. You need one heck of a black heart to come up with that scheme.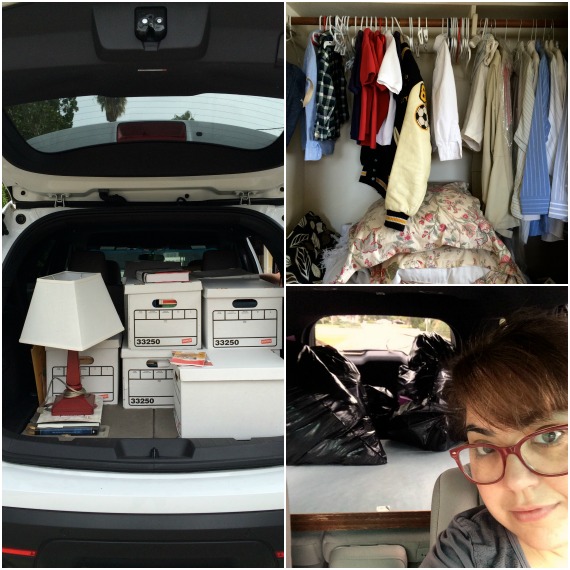 In the end, I donated (got out of my house once and for all)
7 black garbage bags of clothes
2 black garbage bags of toys
2 black garbage bags of linens
1 black garbage bag of clothes hangers
10 files boxes of books
3 XL professionally framed prints
1 magnetized menu board thing–home decor item
1 matted limited edition print of something or other
1 lamp
1 nightstand

I told the Mister that this might be the most uncluttered our house has ever been. He agreed. And yet, it still looks like a bit of a mess. Oh, well. I'm not going to try to figure everything out at once.