New here? Click on the image below to learn more about The William Morris Project.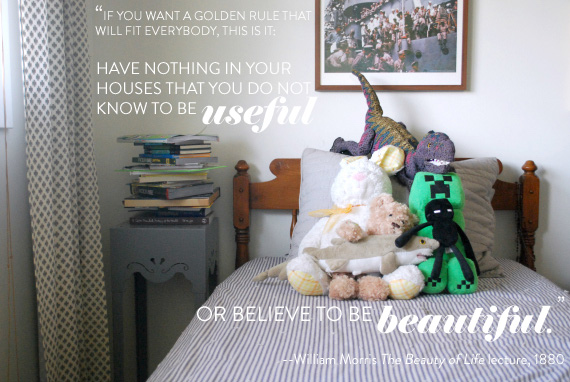 It's amazing the things you do assuming everyone does as well, only to find out that you're a total grandma.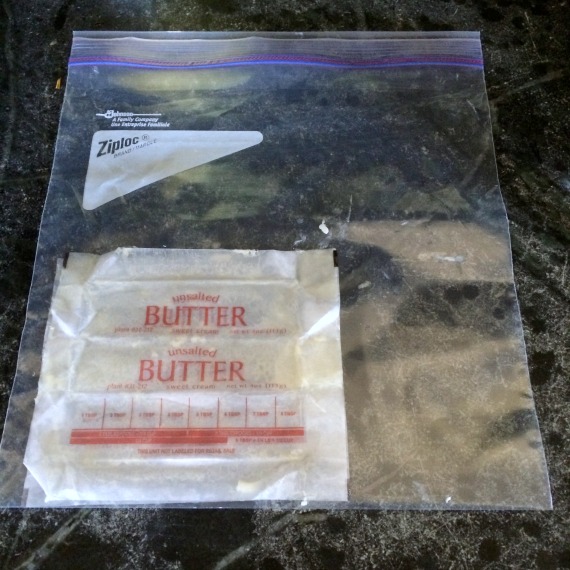 I save butter wrappers. I don't remember where I first heard the tip–I suspect an octogenarian–but for as long as I can remember I've saved my used butter wrappers in the freezer in a ziploc bag. I do this because those wrappers are excellent for when a recipe calls for you to grease and flour a pan. I take a wrapper out of the bag and rub it against whatever needs greasing. The heat of my hand melts the butter, so I can use the wrapper immediately. Because it's a wrapper, my hands don't get greasy handling butter/shortening/olive oil. I know it sounds prissy, but I hate the feeling of greasy fingers after greasing a pan. Then you have to wash your hands before you get the flour or you wind up greasing and flouring your fingers.* Forget it. If I didn't have those wrappers, I would never grease a pan! I'd use Pam or some spray something just to avoid the hassle.**
*Unless I'm using coconut oil. Then I rub it into my hands, which are usually like crepe paper and can use moisturizing.
**This isn't a post I was going to put up. I wouldn't call it post material, you know? But my site continues to have problems and I needed to put something up so that I can see who is able to access my site. Hopefully this goofy post is of use to someone besides my hosting company!