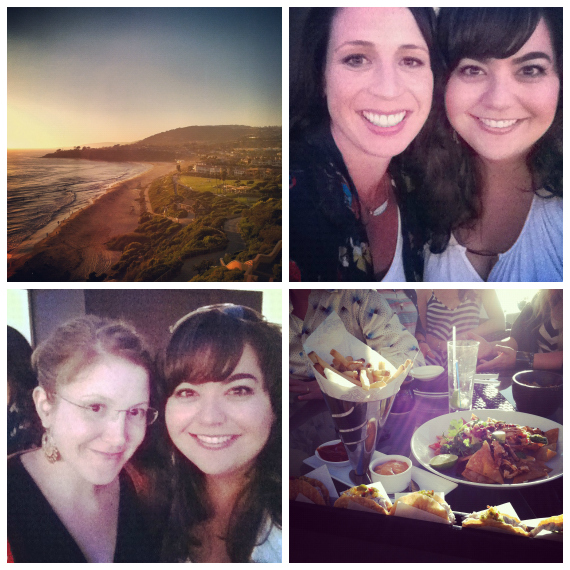 It's 11:30pm Thursday night as I write this, and I just got home from the Mom 2.0 Summit mixer in Laguna. I've spent the last couple of days running around "preparing" (don't ask, even I have no idea what I did) so I am behind in responding to comments. I'll catch up on Friday! But, in the meantime, here are some things that made me happy, happy this week.
:: On Monday Mikey announced his candidacy for house chef. Go for it, dude.
:: Are you a fan of the Outlander Series? Perhaps you heard me squeal all over facebook and twitter Tuesday, when it was announced the series is going to be made into a cable series? (!!!!!!!!!!!!!!!!!) I can't tell you how excited I am this is happening. For years studios have threatened to make it into a movie, which I thought was a phenomenally bad idea. If you have read the books, you know that they are plot dense historical fiction. To make those books into movies would require cutting away 75% of the story. I said all along that a cable series was the only way to come close to doing these books justice. Thank goodness for Game of Thrones. I believe the success of that show is what made and Outlander series possible. I can't wait to hear about casting. Anyone you would like to see? Good luck finding that 6'4″ red head, Hollywood.
:: Wednesday greeted me with an incredible view outside my kitchen window. I thought that was fitting, since it was my mom's and Tiffany's birthday.
:: I left the house on Thursday and went to Laguna. The mixer was much more intimate than anticipated. It made it impossible for me to hide into the woodwork, but I'm glad I went out even when my weight keeps me from feeling my best right now. (Understatement.) Everyone there was extremely nice, and I met Lisa from Trapped in North Jersey. That's her in the bottom left photo! (FYI: the Sierra effect on Instagram is great for landscapes and still lifes, but worthless for portraits.)
:: I'm going to spend most of Friday returning the 23984754 articles of clothing and jewelry I bought for the mixer and respond to comments/check out William Morris projects. Do you do that before an event? I go out and buy a million things, because I know whatever I decide to wear when I'm in a store will suddenly look terrible right before I leave the house. The next couple of days are devoted to returning everything I once loved but now hate with a fiery passion.
This weekend I'm going to try and schedule a play date with Andrea so we can discuss the blogger crafting-meetup we are planning. The kids can play while we scheme. And, based on Wednesday's poll, we should schedule one on the east coast. I'll share the results next week, but almost half of everyone here lives on the east coast.