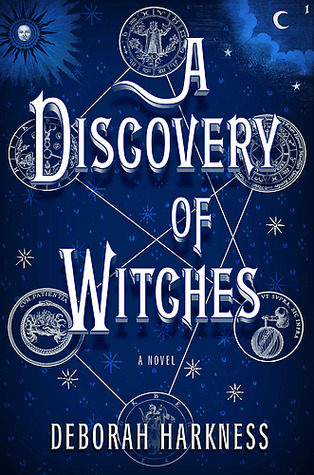 Has it been a minute already? We're going to try this again, and this time we'll make this a single purpose post. Those of you who are here for the third time today know what I'm talking about.
This post is the friendly reminder a few of you have requested for book club. The month slips by, and all of a sudden you have three days to read the book club pick! This month we will be discussing A Discovery of Witches on Tuesday, July 31 in the comment section.
I hope you are enjoying the book so far! To learn more about the series, the author, and see if she is having a discussion and book signing near you, visit the Deborah Harkness website for more information. I'm going to be going to a book signing, though I haven't decided which one. After that, I'll have some books to giveaway, and I promise that next time there won't be any mistakes.