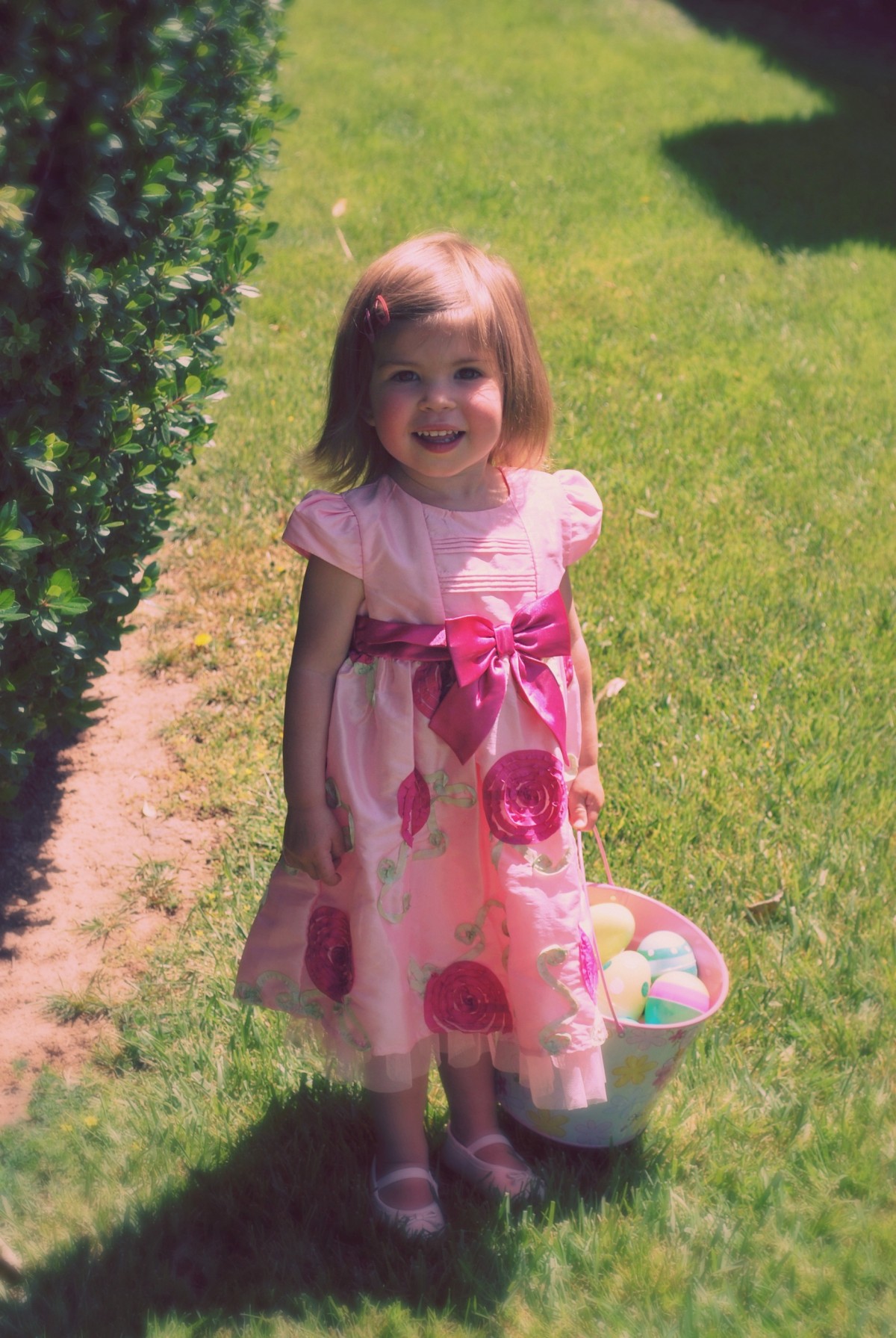 I started the week determined to make it great. Iím ending it committed to making the next one even better. These are some of the things that made me happy.
:: On Saturday the Mister had the stomach flu, so we stayed home. He slept, I read, and the boys played. All in all, a good day. Probably better for me and the boys than him.
:: Sunday was Easter, and Mikey earned rave reviews for his Easter Mass solo. Then, we got to spend the day with my youngest brother, his wife, and my cherub of a niece, Gabby. Isn't she adorable? I want to bite her.
:: Thanks for being there on Monday.
:: Tuesday was a relief, though I don't remember much of it.
:: The boys used their Easter money from their grandparents at Barnes and Noble on Wednesday. Mikey noticed some of the Legos were priced incorrectly, so he (of course) stood in the customer service line to voice his outrage. "Um, yes. Hello! These Legos are $29.95, and these same Legos are $69.95. That doesn't make any sense. They are the same thing and, you know, they're made from plastic? $69.95 is a totally ridiculous price for plastic. I hope $29.95 is the right price!" They were, but as Mikey explained to the associate, "Unfortunately, that's still more than my budget." I love his confidence.
:: On Thursday Mikey made me a Psalm. I swear, I don't make this stuff up. This is really how he is. Belinda and I are assuming the fellow on the right is none other than the devil.
:: I'll be spending Friday enjoying the last day of Easter vacation and looking for an optometrist for Mikey. I think he might need glasses!
:: On Saturday we are doing makeup pictures at Nicholas's preschool (don't ask) and on Sunday we are going to church and then trying out a new brunch place with my parents. They are obsessed with brunch.