You didn't think I would give up on my Christmas card vision, did you? I let Mikey and Nico have their fun, but then I told them to look at each other and smile or by God there would be trouble. You can see by their laughter how seriously they take my threats. Moments after this picture (one of two that looked respectable enough to send to The Mister's boss of two weeks) they played "let's pretend you just shot me" back and forth. They are lucky my dear friend Tristan can edit a photo within an inch of its life. Trust me, this picture is unrecognizable from the original. Christmas cards. Bah, humbug.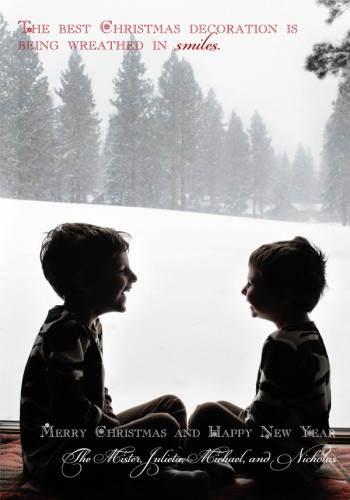 Tristan did the image editing, but Carey Bunker from Lasso'd Moon Designs had the pleasure of dealing with my indecision. Actually, this time I didn't flip-flop much. I already had an idea of what I wanted, and she just finessed it into looking pretty. I never could find a quote I loved, but the anonymous one I adapted works well enough. I could do without the passive voice, but I doubt anyone will return our cards with "USE ACTIVE VOICE" scrawled across the top in red wax pencil. (Don't even think about it, mom.)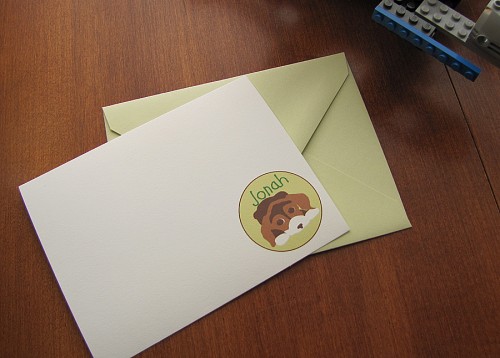 I've known Carey for years from hanging out in the same online circles, though we've never met in person. This time around, she answered one of my last minute pleas on Twitter. I was looking for an independent company to do my Christmas cards and she gave me an option that fit within my meager budget. She designed the files and sent them to me to handle printing. I used Mpix, and I should be getting my delivery any day! I'm a little nervous because I chose a shimmer finished paper (I thought it would look nice with the snowy white background that comprises most of the Christmas card) and I am hoping my "wild and crazy"  deviation from traditional linen pays off.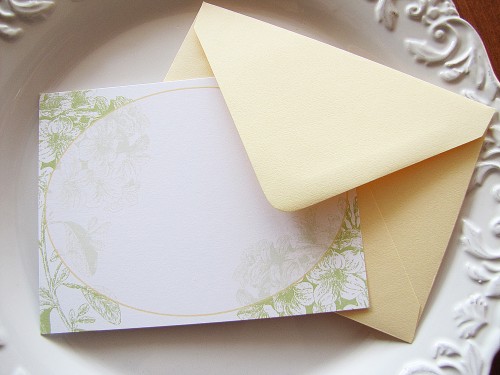 Don't worry if you aren't up for the hassle of printing them yourself, either at home or with an outside facility. The print-it-yourself option among designers reflects the economy, of course, but Carey can give you a quote that encompasses all the bells and whistles, as she usually handles printing in-house. The quote I received (no perks) tempted me. Really tempted me. But, a budget is a budget and until we receive The Mister's first paycheck from his new job, I'm loathe to spend more than what I know we can afford right now. Next year, I'll have Carey handle all the printing–I'm sure of it. That's not just because I couldn't figure out that infernal Mpix website and had to email Carey three times for help, either.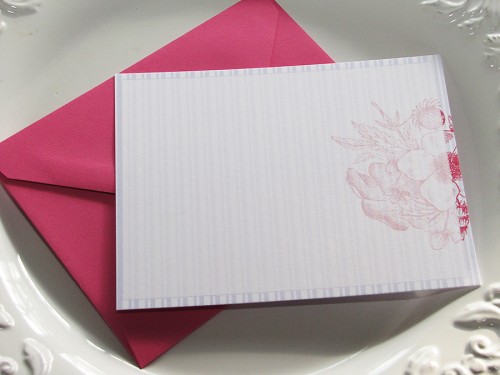 Why am I telling you all this? Because I went to etsy last week and when I searched for custom photo cards, I about drowned under a sea of possible vendors. My brain said, almost immediately, FORGET IT. Then I whined on Twitter. I figured I would save any of you scrambling for cards the trouble of wading through all those options and give you a recommendation. Right now, Carey is accepting custom orders through the 14th, non-personalized by the 18th, and is refunding the cost of Priority shipping on stationery bought in sets of two. (This is not a sponsored post, and I receive no compensation or commission from any sales.)
On a slightly related note, am I the only one who has received no more than a couple of cards so far? Either everyone is running late or people aren't sending cards this year. Yes, it's only the first week of December, but by now I have at least five, maybe ten.