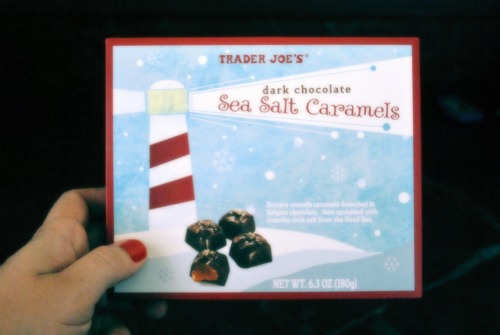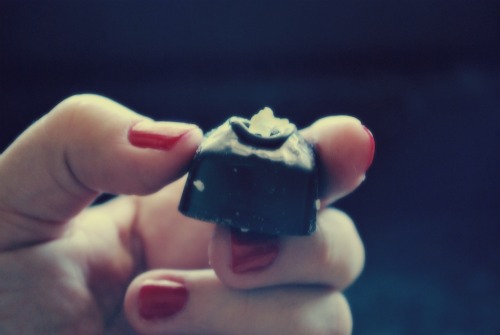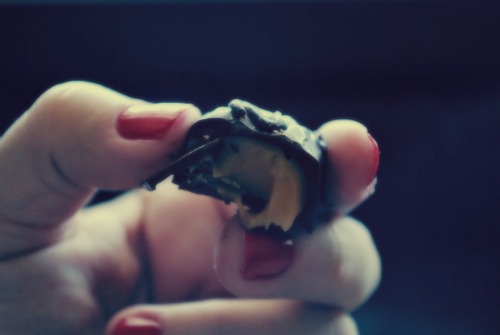 I like dark chocolate, caramel, and sweets that are a touch savory. I didn't stand a chance.
The chocolate in these Trader Joe's candies snap under a firm bite to unveil a rich interior of caramel. The sea salt is there to right your sensibilities after such a heady sugar rush. You can only have three before passing out, and since twelve come in the package, that means you can have chocolates for breakfast, lunch, dinner, and snack.
No, I don't imagine I will allow myself to buy these again.