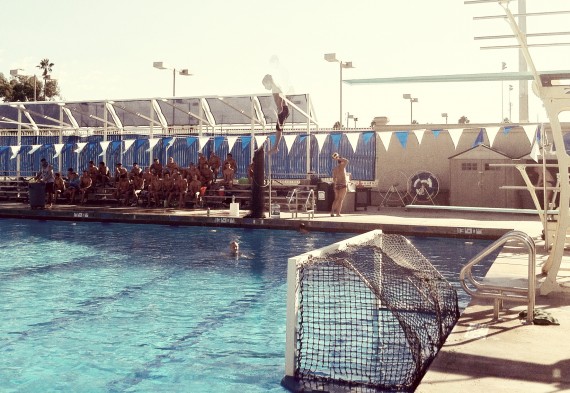 ::::::
On Cats
"Cats + girls = big puffy hearts and smooches."
::::::
On Dogs
"I couldn't live without a dog, mom. I just couldn't."
::::::
On Pizza
"Dad, wouldn't it be so cool if right now it started raining pepperoni pizza?"
::::::
On Where to Find the Ketchup
"Dad, Moms work in the most mysterious ways."
::::::
On Fights
"I know I look tough, but I'm actually very sensitive. I don't like fighting at all."
::::::
On Jumping from the High Dive
"Um…that was an experience."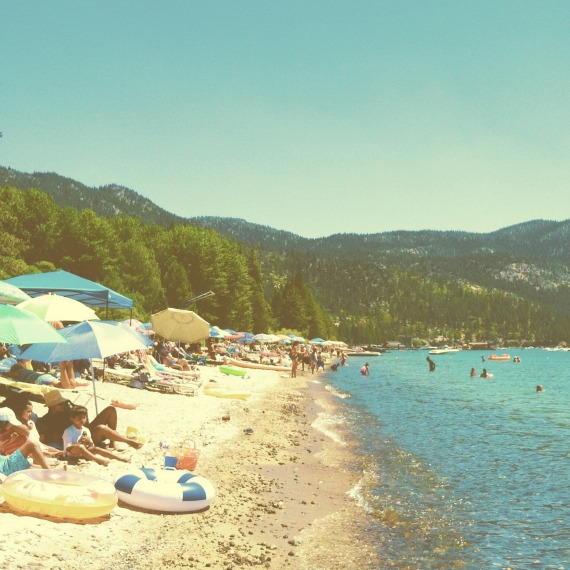 Today we were supposed to discuss Life After Life but I'm on vacation! Oops! I didn't realize I would be out of town when I picked the 6th and since I don't want to spend the day at the computer (who does?) I decided to postpone it until next week. Besides, I forgot to give everyone a head's up that discussion was coming.
Hey, head's up! Discussion is coming up next Tuesday!
My Monday post might be a little late because we'll be heading home, but I'm still walking everyday. In fact, last night I took a walk I didn't want to take.
I'm getting lots of people asking me about Morris. He hasn't returned. [Devastated Panda Face] We are all pretty sad about it, even the Mister, who agreed we can keep him if he comes back. It's cute that he believes he actually had a choice.
This has been a lesson for the boys, especially Mikey. He doesn't understand how someone can abandon a pet. The idea doesn't compute for him no matter what explanation I give, and I can't say I blame him. He spent most of Friday worried about Morris. We looked for him several times that day and I've looked for him every day since. So far, nothing. It's possible the new owners took him inside once they heard about the crazy neighbor who was threatening to beat down their door with cat food. When Mikey wasn't worried about the cat, he was worried about the dog they gave away. He's convinced Morris and this dog considered each other siblings and that the dog is worried and missing Morris. I hope he's wrong.
Nico woke up yesterday morning and said he had a dream about Morris. He dreamed the whole family went looking for him (we did, as you can see in yesterday's pictures) and when we came home, we found him sitting on one of our trash cans. We were all very happy and brought him inside to "live with us forever" with all our pets, past and present, including the hermit crabs.
Did I mention we have hermit crabs? I brought them with us on vacation because I didn't trust my brother to regulate the temperature and humidity of their tank with the proper degree of insanity I require. I do trust him enough to stay at our house taking care of Buddy and Buster since Buddy is on several medications twice per day and needs constant care–my Soft Touch opinion. Bonus: my brother is a cat guy and has been since we were kids. I showed him a picture of Morris and he knows to be on the look out. Fingers crossed!
Have a great week, everyone.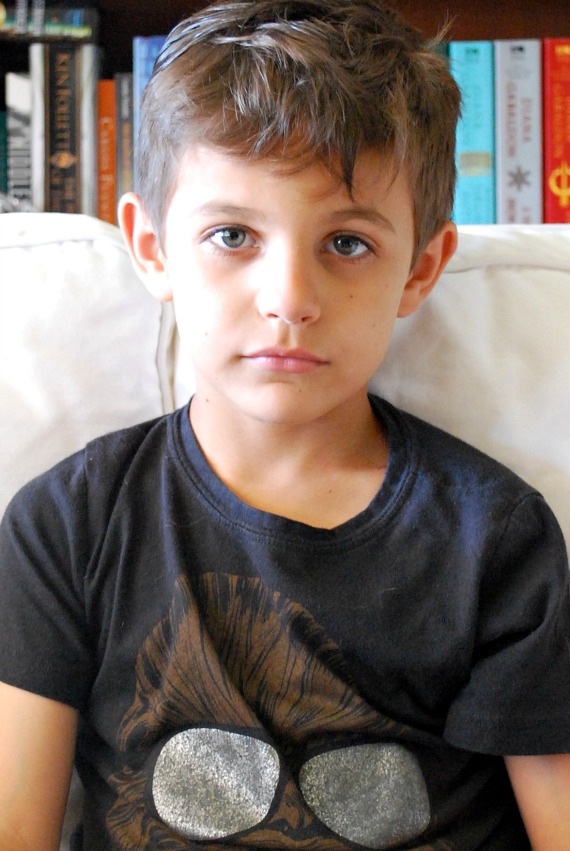 I remember everything about my first album. Blondie, Autoamerican. My mom still has it. It was 1980, so I had to be 8 years old. I was sick, sitting in bed doing nothing when my dad walked in and said he had a surprise for me. It was the Blondie album and I freaked out. My dad and I used to dance to The Tide is High and Rapture doing routines I choreographed. The zippers of my brown knee boots with the wavy gum soles would make a clicking noise every time I executed a high kick or hop. There were many high kicks and hops. Click! Click! Click!
Now that Mikey sits in the front seat with me when I drive, he takes control of the radio often. If it's loud and pumps, he likes it. If it sounds like something that would play in Tony Stark's garage, he likes it. If there are a lot of instruments and layers, he likes it. Queen, Billy Joel, Macklemore, Bruno Mars, and other artists I can't remember the names of because I think I've reached the age where I believe the music of my generation was better. I remember when I was younger I knew the name and artist of every song, including the ones I didn't like. I knew this information like there would be a pop quiz I needed to ace. Now if I don't like the song I change the station.
Not Mikey. He is just getting into recognizing artists by sound and likes to know every artist and every song. He'll reach over a thin arm and turn up the dial to blast his favorites. He'll sing along (passionately), but only if the music is loud enough, which is a shame because he has a beautiful voice. He has no problem singing in front a 1000 strangers at church, but in a car with me he rolls his eyes and snaps, "No way. Seriously, mom, I'm not even kidding!"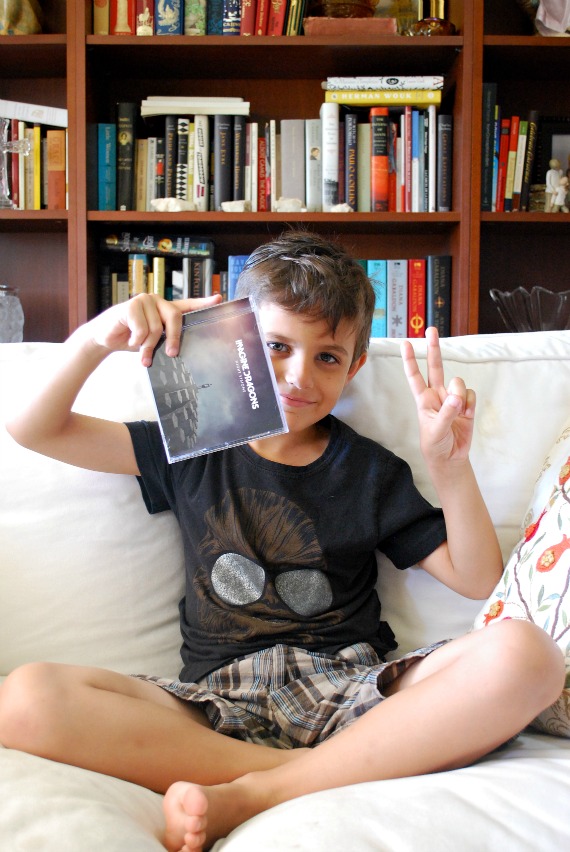 Mikey first heard Imagine Dragons' Radioactive on the History Channel last year, fell in love, and pumped up the TV every time it came on. (I think it was on a commercial for their upcoming season of…I don't know. Something military?) Then we started hearing it on the radio. He got so into it when the song came on–all conversation stopped, music went up to deafening levels, head bopping, and an orchestra of air instruments playing–that I wanted to buy the album for him. But I wanted to really buy him the album. I've bought him songs before, but I wanted him to know that once upon a time, back in the 1900s when I was a kid, people went to stores and bought things called albums, a collection of songs compiled by one artist that could possibly contain songs you don't even like right next to the one you love enough to play 300 times in a row.
We had to go to several Targets to find the album because it appears I'm the last person trapped in the 1900s. And I guess it's not even called an album. It's a "CD," which I say is incorrect but I wasn't going to get into an argument over semantics at Target. The point is, my boy is the proud owner of his first album. I wonder if he will remember everything about it the way I remember everything about Blondie?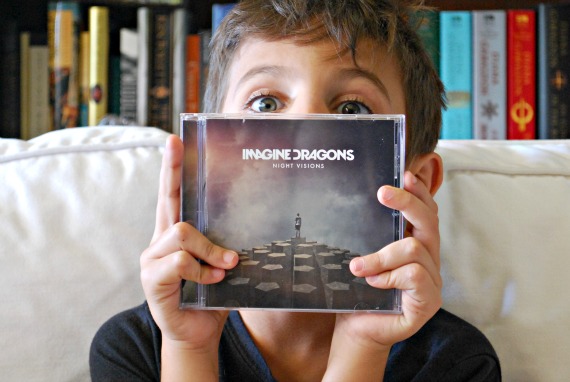 It's a good thing CDs don't wear out! I know every song on that album. Every song. Some songs, like Radioactive, It's Time, On Top of the World, and a few others I know really well because Mikey is not afraid to use the repeat button. Radioactive, with it's kicking bass drum, is his favorite and there was one day that he listened to it so many times in a row that Nico had a nervous breakdown in the middle of a Chik-Fil-A drivethru line.
"Please! My ears! No more Radioactive. My brain is getting a headache from this song so many times! Number 3, Mikey. NUMBER 3!"
Don't feel too sorry for Nico; he's no innocent. If you ask him, Twisted Sister's We're Not Going to Take it Anymore sounds like a chorus of angels.
p.s. Don't be alarmed by Mikey's serious face. First, his eyes are shaped in a way that makes it always look like he's contemplating something existential. Second, someone doesn't like his new teeth–he won't admit it, but a mama knows–and now smiles without showing his teeth for pictures. That, and I think he's shooting for cool-dude.
I shared Mikey's first clarinet video with his music teacher and he liked it so much he asked Mikey when he was going to do the next one. Mikey said he didn't know because "that last part" was pretty embarrassing. (That last part being my "I love you" to him.) He said he would gladly do one weekly if I kept the mom-stuff out of it. No "I love you," "sweetheart," or other terms of endearments allowed, and he retained the right to delete it if he thought he looked "too baby."
Oh, 9 year olds. You are so very, very cute.
The thing I love most about Mikey is that he is the little engine that could. When he messes up–and he does so in this video repeatedly–he barely flinches and then keeps going. Towards the end he gets a little embarrassed, but I have to give him a pass on that since he was trying to show everyone a trick he taught himself but at that very moment couldn't perform. (Isn't that just typical?)
I love that he teaches himself tricks, too. He saw his teacher do it once and has been practicing it ever since. He goes beyond what is expected of him not because it will win him brownie points, but because he is intellectually curious. The notes he learned on the recorder he has transferred to the piano, the guitar, and now the clarinet. He's a good kid. A little mouthy and with a short-term memory when it comes to chores, but a good kid.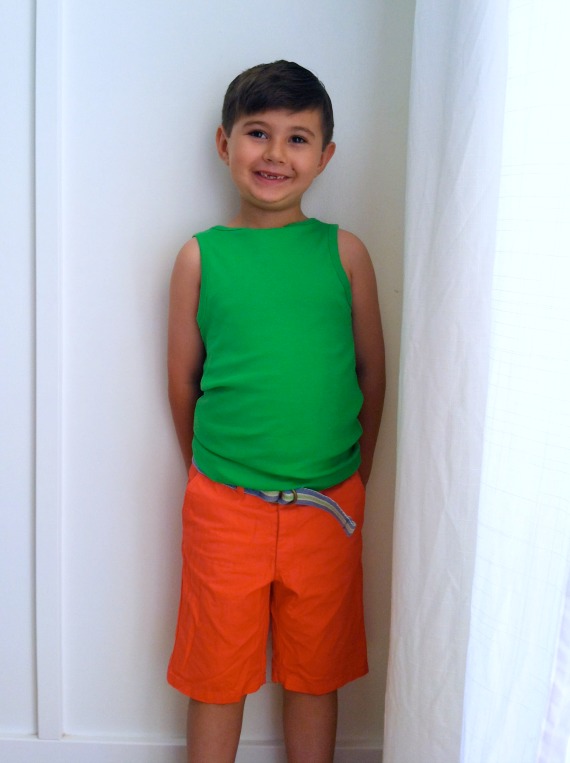 On Opera
"My opera can almost break the windows, mama. Listen."
::::::
On Bedtime
"Mama, at what thirty-o'clock do we have to go to bed tonight?"
::::::
On fisherman sandals
"Mama, remember when I had sandals like in Jesus' time? I actually liked those, you know why? They needed to be only 5 more inches to be Jesus' size."
::::::
On appetites
"Mikey said he was going to get a $5 footlong and that he was going to eat it all and he did! He ate it like he was launching a canon."
::::::
On focusing
"It's just that, mama, it's just that I was trying to focus in music but Matthew got up and was walking around so he was astracting me. And sometimes my brain, when I am trying to focus, says, 'Hey! Look over there!' when I should be looking over here."
::::::
On his two front teeth
"I AM THE DOMINATOR OF TOOFS!"
::::::
Any tips (books, websites, etc.) on helping Nico with paying attention and sitting quietly for times when it's needed, like class and choir? He's not hyperactive, doesn't need medication. He's just a big, squishy heart of a boy with a joyful personality. I don't want to tamp down his spirit or change who he is, but he does need to be respectful in class. The teachers all think he is adorable and cute, but will they think he's adorable and cute and let him get away with murder in the 6th grade? I read that extra physical activity can get the wiggles out, so he'll be joining the swim team this fall.