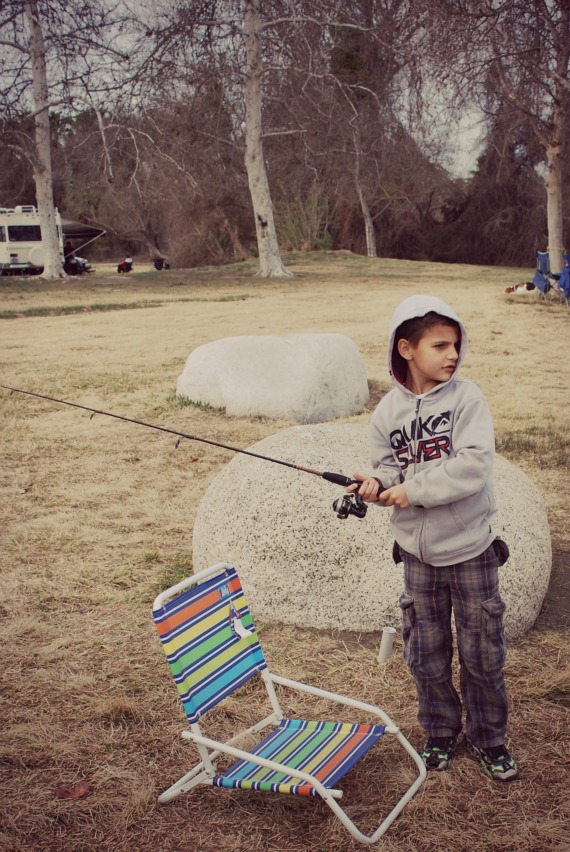 On trying to know everything
"It pays off."
On 8th grade
"Mom, Ricky told me he saw two kids kissing, and that he heard that when you get to 8th grade that's what you do. So basically I don't want to go to 8th grade. But it's not like I can skip it so…I really don't see how I'm going to avoid this."
On kissing girls in the 8th grade
"It's inappropriate. And gross."
On a perfectly nice suit for First Communion
"It's okay, I guess, but I don't want to wear it. I was looking for something a little more '21 Jump Street.'" [He has never seen 21 Jump Street, so I don't even know where this came from. --Jules]
On sports injuries
"I pretty much get an injury on any day that ends in Y."
On magazines
"Mom, those magazines are liars. The stuff they put on the cover is not what you see on the inside. When we were in Vons, I saw a magazine that had Hollywood stuff on the cover and I picked it up and looked inside. You know what I saw? Purses. Purses and Olay."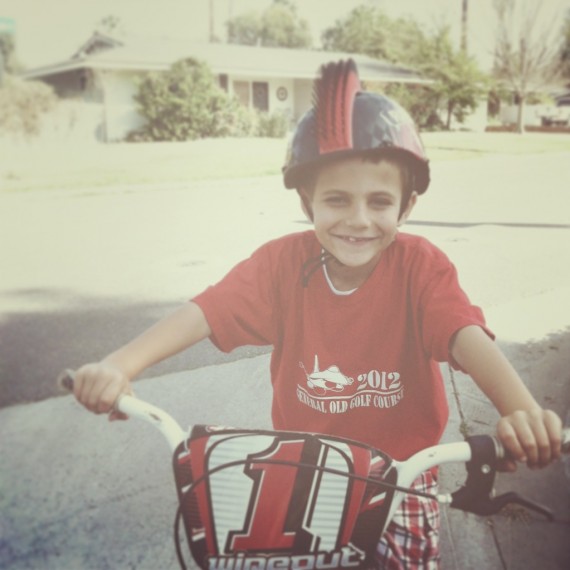 When I started blogging over 5 years ago, the fastest way to grow your blog was to write well. Produce great content, and people would eventually find you via word of mouth. That didn't last long. Soon there was advice about leaving comments and participating in link ups. Then there was Facebook. Then Twitter. Then Facebook allowed you to create public pages for your blogs and businesses. After that I think it was Foursquare. Something about you telling people where you were at by the touch of a button. Speaking of buttons, about 19 of them allow you to filter your life on Instagram since 2010 (sigh) and if you ever want to know what to do with those left over canning jars from your wedding, look no further than Pinterest. So many buttons.
I honestly can't keep up anymore. And the more "people" tell me there are things I have to do in order to grow, the more I want to tell "those people" to kindly stick it where the sun doesn't shine. No, I will not pin between the hours of 2:00pm-4:00pm and 5:00pm-10:00pm EST because those are "peak pinning hours." Convert that to PST, and you're telling me to pin in peak lunch eating and family spending hours. I'll pin when I feel like it, thanks. And if no one repins my pin of Laura Bullion, the world will go on.
Like it or not, things change and I have to change and adapt in a way that aligns with my inherently poor and somewhat lazy business skills or decide to stop participating. For now, I'm choosing to adapt, even though it often seems like a losing endeavor. Google Reader shuts down in July. If Google can't keep up, can I? For now, I can and will. I'm going to continue to blog because I love it, and will try not to get caught up in the competitive nonsense.
Twitter was run amok with tweets once the news hit. Everyone was going crazy. You would have thought a conclave announced a pope from Argentina! Final consensus on what everyone is going to do: Hell if we know!
Lots of people seem to be gravitating towards Feedly. I started an account there, but I also started one on Bloglovin' (you can follow this blog at that link). Bloglovin' is what I'm using now to read blogs, though I haven't yet gotten the hang of it and I am vehemently opposed to the dropped 'g on principle. Update: this morning I tried Feedly and so far I like it better. Plus, they use all the letters!
I don't know. Be honest. Are you still into blogs? Do you feel the medium has changed or have your expectations changed? And, seriously, what are you going to do now that Google Reader is shutting down?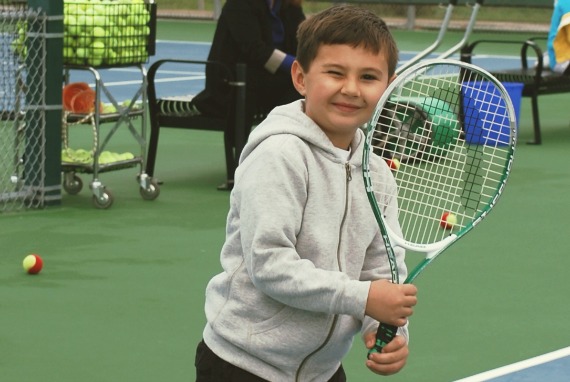 On coloring
"Check me out coloring almost inside the lines! You taught me that, mama."
::::::
On drawing
"Hold on, let me just draw some hair on my army guy. Thanks to Sarah, I know how to draw hair now."
::::::
On talent
"No one can beat Danny at coloring Emperor Penguins. He doesn't color outside the lines not even one time and his wings are solid black! He is the real deal, mama."
::::::
On Saturn
"They call Saturn the jewelry of the solar system because it's so pretty."
::::::
On intuitive eating
"Yes, mama, I listened to my tummy. My tummy said, 'Yup! I want another slice of pizza.'"
::::::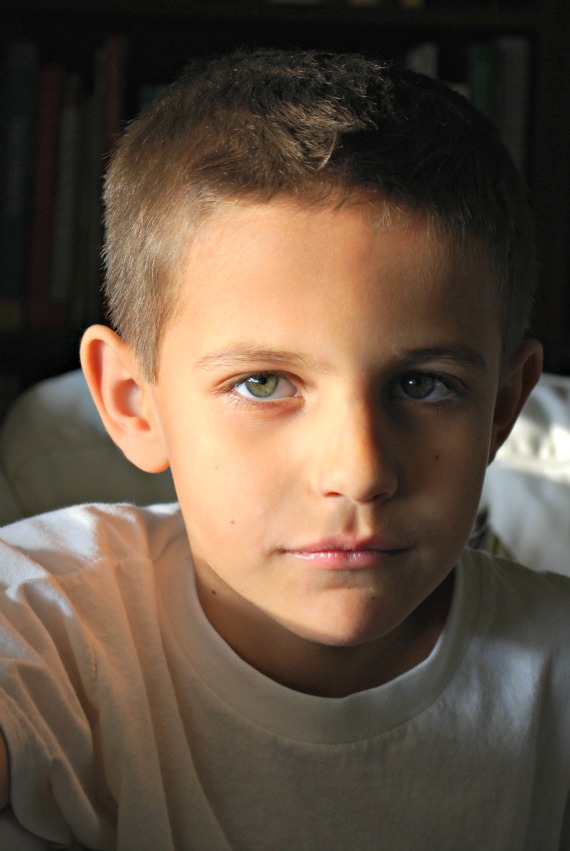 On network news
"So, I don't get it. Is this where we go to hear about death and devastation?"
::::::
On late lunches
"Mom. Seriously. I am so hungry I could eat a werewolf and not even get infected."
::::::
On book reports
"This is nice, mom. Just you and me, coloring."
::::::
On books
"Thanks for encouraging me to read Harry Potter, mom. You were right–I love it."
::::::
On Harry Potter
"I remember when I first started reading Harry Potter and the Sorcerer's Stone I thought it was sooo long and such a big book. Now that I'm reading Harry Potter and The Order of the Phoenix, book 1 looks like, I don't even know. Like, practically a Magic Treehouse book."
::::::
On the limits of turning the other cheek
"I don't care, mom. I refuse to be friends with a guy who threatens to punch me, gets bad grades, and licks his desk."
::::::
On fitness
"Mom, would you mind if I went on your walks with you and swung my bat and doughnut? I'm trying to build my arm muscles."
::::::
On fitness, ii
"Check it out, mom. I have a two pack–also known as a beginner's six-pack."
::::::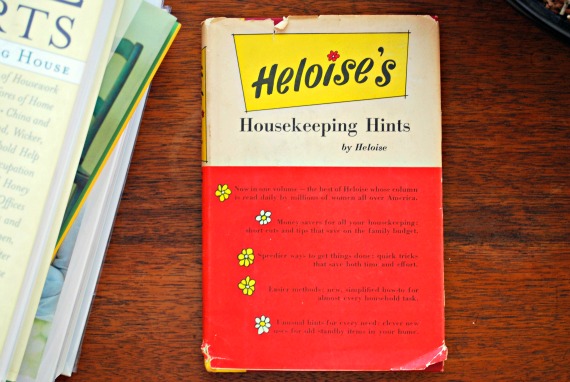 I didn't even reach the middle of Lent before I bought a book. I told you it would be impossible and, what's worse, it took me days to realize what I did.
The other day, when I was on the phone with my friend, Tristan, she asked me a question she asks me every few months: When are you going to do another Heloise Post? There is no such thing as a Heloise Post, but it's what she calls posts I occasionally write that detail how to do something often useful, usually random. You know, because of Heloise? Don't worry, I didn't know who she was talking about, either. A few of my "Heloise Posts" include: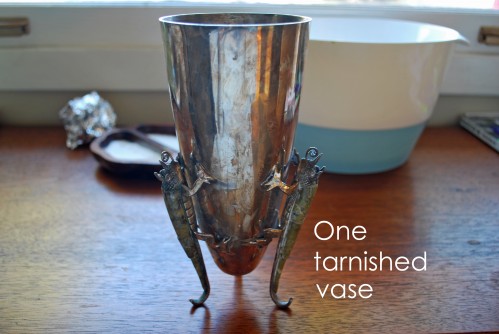 A Natural, Non-Toxic Way to Polish Silver (Without Breaking a Sweat). Feel free to pin the heck out of that post; it's one of my favorite tricks.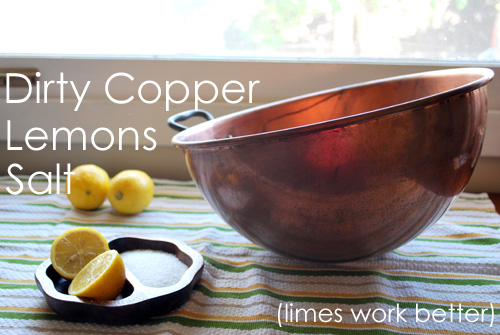 A Natural, Non-Toxic Way to Polish Copper.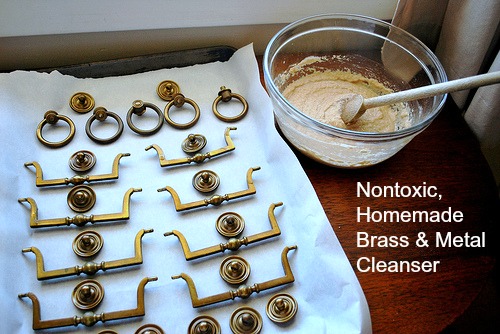 A Non-Toxic Way to Polish Brass and Metal.
Apparently, I have a thing for cleaning metals?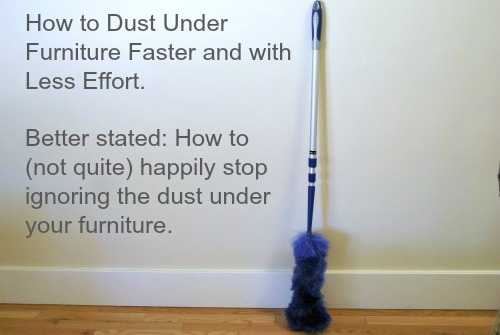 How to Dust Under Furniture easily, if not happily.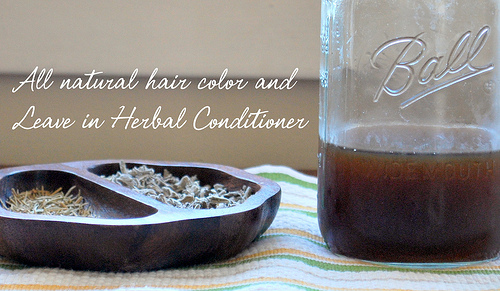 All Natural, Tinted Leave-In Conditioner.
I'm sure there are more. I can't forget the Sharpie Debacle of 2009, and this year I wrote a quick post on how to keep taper candles upright. Aside from that candle post, Tristan is right that I've kept my random trivia under wraps. I've been trying to tone down the nerd.
I used to think Tristan was the only who made the Heloise connection until one day another friend made the same comparison. I should have acted offended and then danced boldly around a pyre of housekeeping books, but it would have been a touch disingenuous since I own several–both traditional and natural living–and have checked out from the library dozens more.
I love them.
They're, like, every day science books. The current ones are, for the most part, worthless. They are usually pretty pictures and basic information for the young adult just starting out. (e.g. No Season Premiere party is complete without a signature drink, so get creative! WWCD: What would Carson do?) I do like that they are gender neutral, but other than that they cater to fast society. There are a few exceptions. The Martha Stewart book is pretty good, as is Home Comforts, but those are the only ones I own that I haven't returned. The best are vintage or no longer in print. If you stumble across a vintage housekeeping book at a thrift store or estate sale, especially from the depression or during a wartime period, thumb through it and see if you don't learn something new.
You will learn something new. The question is, are you nerd enough to handle it?
Descale a tea pot by filling it with plain vinegar and letting it sit for at least 30 minutes. Everyone knows this one, but it's still awesome and so satisfying. In fact, buy the largest bottle of vinegar you can find and keep it under your sink because vinegar solves almost every problem.
Use that small bit of leftover cooked rice in place of oatmeal or hominy in any baked goods recipe. (Found that one in a 1914 periodical on rice.)
If your pot of liquid is about to boil over, blow on the liquid as you lower the heat and/or move the pot to a cold burner. The liquid will drop by an inch or two–just enough to avoid a spill–but not forever so don't act like you're on a Sunday stroll.
Tristan's comment reminded me that I wanted to look up some of Heloise's books. I went on Etsy and found a few from the 60s. While I was chatting away about who knows what, I put three in my cart.
Then I paid for all three but still didn't remember my Lenten promise.
On Saturday I received one of them and when I opened it up and admired the worn dust jacket, I still didn't remember my Lenten promise.
Later that night, while everyone else was watching a movie, I snuggled into the sofa with my never-ending supply of post-its and a pencil, and I still didn't remember my Lenten promise.
It wasn't until I was out of the "Kitchen Savers" and into the "Take the Strain Out of Stain" that I remembered I wasn't supposed to buy, rent, borrow, or read anything outside my unread library. Oh, the shame. And not just because I broke my Lenten promise–though that's a big deal.
I mean, really! Of all the books I've drooled over these 10 days, I trip up on a book about home economics. I remember my promise when faced with award winning fiction, new releases, compelling histories, touching memoirs, interesting books on religion, diet, and politics, but dangle a book in front of my nose that tells me how to eliminate the sticky white ring you get at the top of a pot after boiling potatoes, and I'm throwing money at my computer like it's Magic Mike. It's embarrassing.
You add a scant tablespoon of bacon grease or oil to the water you will use to boil the potatoes, in case you were wondering.