Thank you, thank you, thank you for everything. Thank you so much.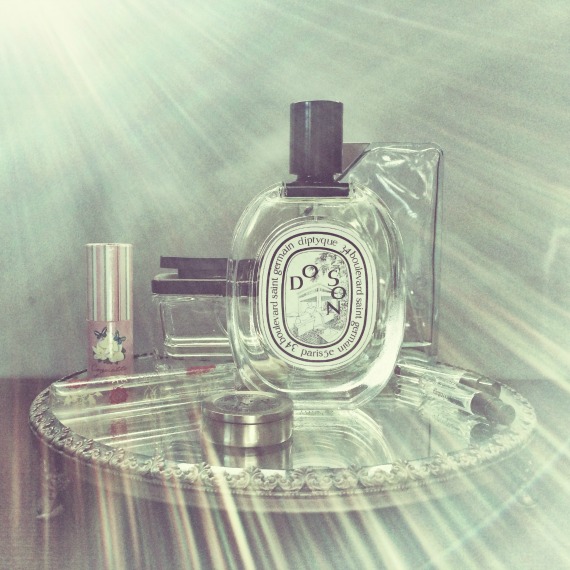 I took this picture of my vanity tray in December, maybe earlier, because I thought the light was pretty and it conveniently highlighted my favorite perfume. At the time, I thought I had discovered my "signature scent," which I put down as a life list goal years ago. It sat around in my photo library because I had serious doubts when it came to writing about the perfume my husband bought me on his first out of town business trip 6 months earlier.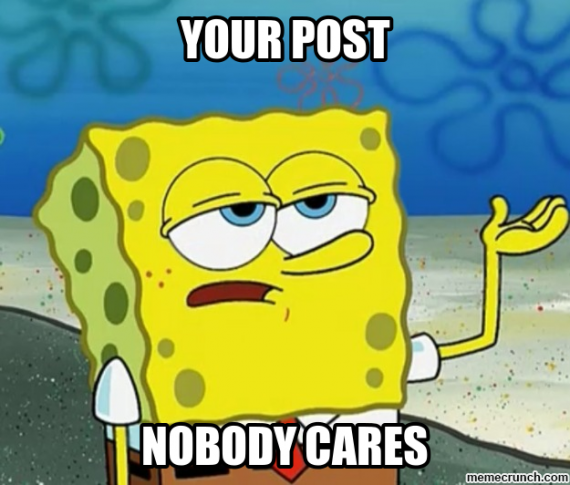 Today, though, I'm feeling like writing something frivolous and shallow. Bonus points because I can finally say I have one perfume. A signature scent, thankyouverymuch.
Like I said, this perfume was a gift from my husband. It's Diptyque Do Son, and when I first opened it I had reservations. I'm particular about my perfumes, and in the past my husband favored fragrances with amber, sandalwood, and pretty much everything I despise. Amber is only good for gnat repellent.
Newsflash: most of the world disagrees with me. Amber and sandalwood–and anything that smells fruity/brown sugary/warm–remain the top notes in perfumery.
I like rose, tuberose, almost all florals except honeysuckle and lilac, baby powder, orange, and most herbaceous scents that form "clean florals." Anything vanilla, warm, spicy, fruity, or rich will give me a migraine. I will never burn a candle that smells like a baked good. No way, no how.
Again, I know I'm in the minority.
When I first sprayed Do Son, I thought it smelled like an all-natural bug spray. The dry down was better, thank goodness, so I started wearing it regularly. I started to really like it, but even then I wasn't thinking it was Holy Grail perfume level until I started getting asked what perfume I was wearing. Like a TV commercial people were all gee, your skin smells nice! (No they weren't.)
People who have asked me about my perfume:
A doctor (not mine) stopped me in a hallway to ask what I was wearing and asked me to leave the name at the front desk
Many of the female students
A woman in church during the school honor roll ceremony
My tax preparer
Several parents at school
My mother in-law and sister in-law
A couple of the teachers at school
Coaches at the boys' swim practice
Random people at Michael's, The 99 Cent Only Store, Trader Joe's, and Stater Bros
What people think about your perfume doesn't matter if you don't like it, but I love this perfume because I can't really smell it on me. I know that sounds pointless, but if you get migraines, you know what I'm trying to say. You want a perfume that smells nice but isn't so powerful that you end up walking around in a cloud.
Basically, it boils down to how a perfume reacts with your skin, and I think this one reacts well enough that people notice, but not so well that it's all I can smell. Works for me! Garnier BB Cream, which I love, is like this. Many people complain about the smell of the Garnier product line, and that they can "smell their face" all day long. I love the smell of Garnier products, but even if I didn't, the smell doesn't last 10 seconds on me before it dissipates–at least in my mind.
So. Favorite perfume: CHECK! The Mister is so pleased with himself, he can't even handle it. I think he's going to hang on to this victory for a long, long time. When I asked him why he picked Do Son, he just shrugged his shoulders and said, "I don't know. I thought it smelled like you."
That's as deep as it gets, folks.
I checked out the notes for Do Son while I was writing this post to see if it contained any of the scents I like. Yeah, it's no wonder I love it.
Do Son is inspired directly from Yves Coueslant's childhood in Vietnam, where he grew up in Haïphong, a port in Northern Indo-China. Not far from there, in the little seaside resort of Do Son, his father had a pagoda built by the sea to go to and enjoy the sea air at the end of the day.

Do Son recalls the memory of this place where flower fragrances dominate, in particular the tuberose, whose scent his mother particularly loves. In Do Son, the tuberose and Turkish rose bouquet expresses a sweet flavour freshened up with the orange blossom leaf and the rose berries. The white musk and the iris add a delicately powdered aspect to it. [link]