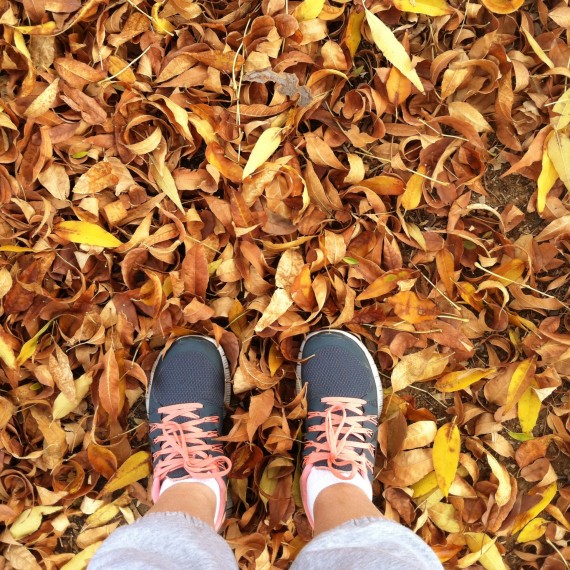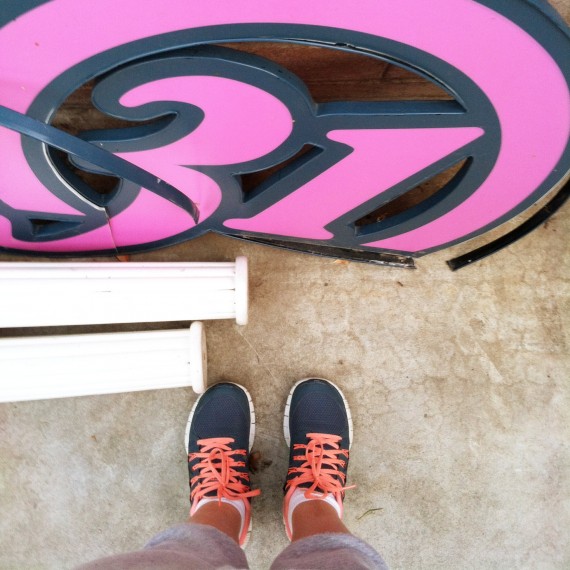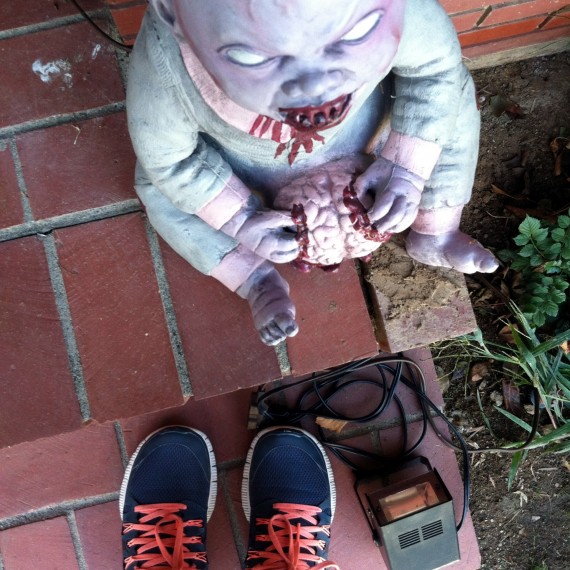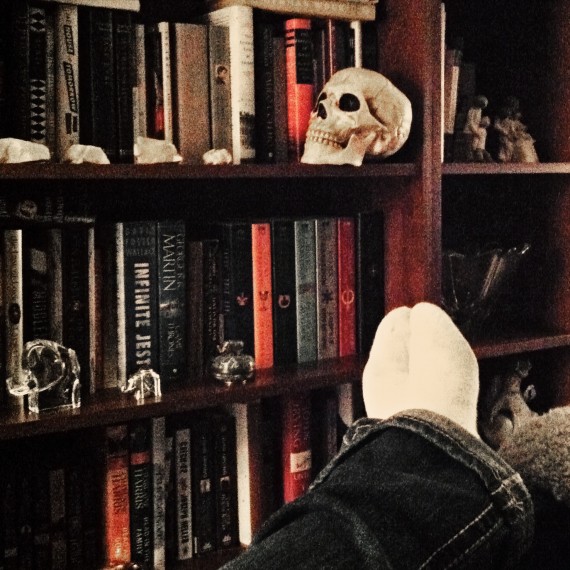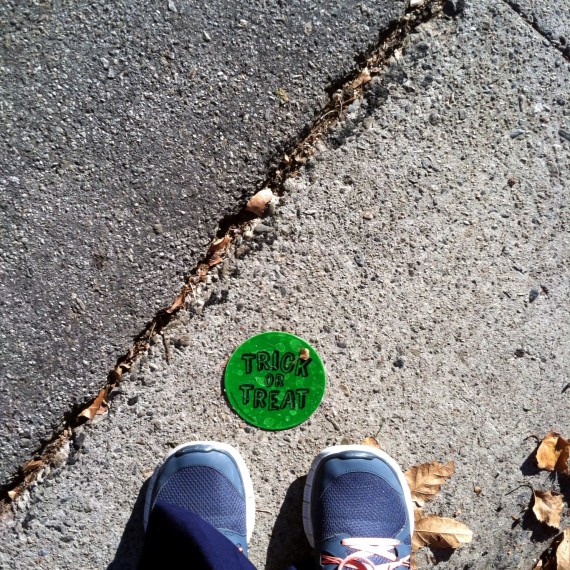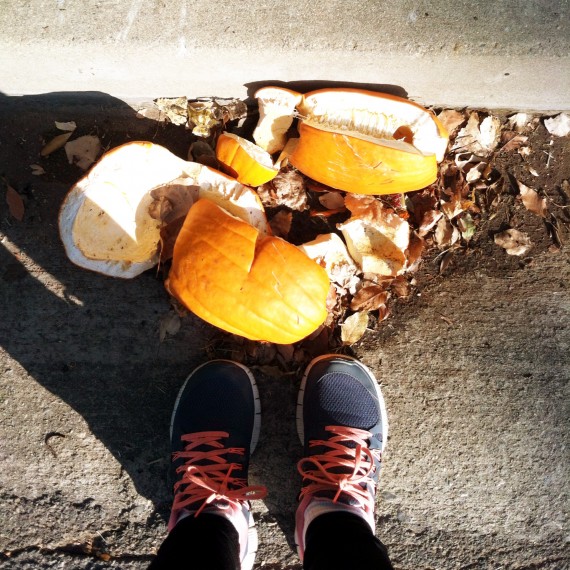 On Halloween we had a huge block party with the kids from K-4th grade, and the amount of walking I did on that night is incalculable. It had to be over 5 miles because when we got home that night my feet and hips were on fire. We didn't do 5 miles of trick or treating–that was only 1.5 miles. But I was on my feet for hours, running back and forth between houses so who knows what the final mileage was.
We gained an hour over the weekend, which was great and greatly needed. The only problem with that is that it will get darker much earlier. I'm going to have to be smart about timing my walks. Smarter than I was on Saturday, at least. I walked 3 miles and when I got back, I found the Mister laying sod. I said, "Hey, do you need some help?"
I wasn't expecting him to say, "Sure! Start over there."
So I laid sod after walking three miles, and that afternoon and the next day my hamstrings were ever so slightly sore. You would think after all the walking I do that my legs would be in better condition. I've been debating adding a kettlebell workout or Jillian Michaels Shred video to my routine, and I guess my sore hamstrings suggest that would be a good idea.