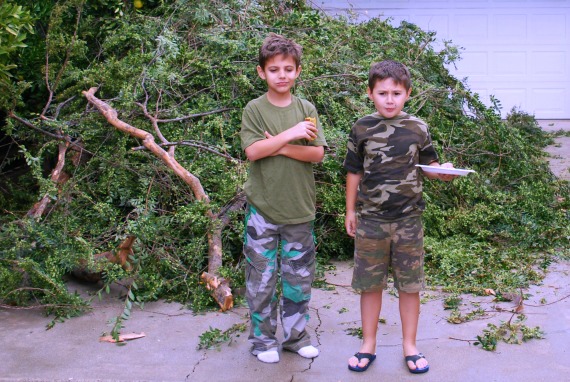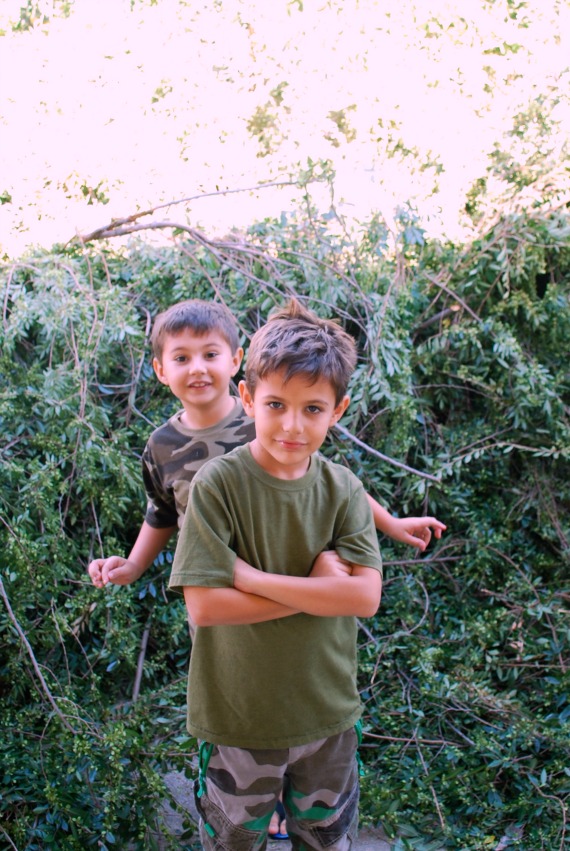 That first picture cracks me up. We had the Chinese elm in the backyard trimmed after two years of putting it off. The piles of limbs and branches and leaves kept growing until it reached Sarah Cynthia Sylvia Stout height and grazed the bottom of the roof. I had the boys go outside and stand next to the then-small pile for scale. They were in the middle of breakfast, watching TV, and so excited to do this for me.
They like camo, Nico especially.
Mikey's favorite color is green, all shades. His closet is black, dark gray, gray, light gray, some dark blue, and all the greens. If I let him buy his clothes, his closet would be black and green. He'd look like a 3 day-old bruise.
Mikey is never barefoot. Nico swears socks and shoes make his feet itchy.
Nico loves wearing shorts. Sometimes Mikey tries to wear jeans when it's triple digits. I make him take them off.
They both love pumpkin bread for breakfast.