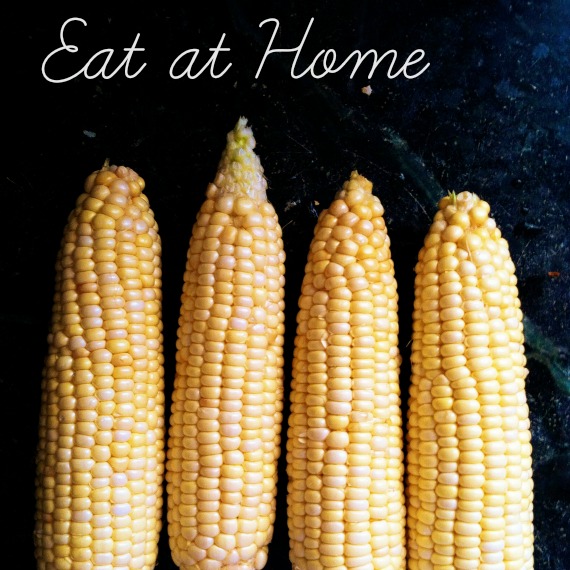 I've decided to forgo the 31 day challenge this year. Try as I might, I can't seem to figure out how I would write 31 posts in a row without losing my mind. That's not to say I'm not doing a challenge. I do love my challenges, as you know.
The other day I went to pay bills and discovered a sizable chunk of money missing. Sound the alarms! It took me seconds to figure out that the swim team check from this summer that I thought had cleared, didn't. It hit the bank (why do people sit on their checks forever?) and thanks to my oversight–I really don't know how I missed noticing it didn't clear–along with a tuition bill, an insurance bill, and two emergency room visit bills on top of our regular bills, I was left googling how much oregano to put in stone soup.
I shuffled around some savings (killed me) and added up how much we spent the month before in any and all dining outside the house down to the penny. I was hoping that if we cut outside dining for a month we could recoup some of what I had to pull out of savings.
Some?! Some! I actually thought I could recoup some of what I pulled out of savings. If we didn't eat out for one month, including coffees, I could put back what I took out and have enough left over to sponsor a village of children the next time a plane full of bloggers lands in a developing country. I'd be drinking a decaf salted caramel frappuccino with soy (hold the whip) while I did it, too.
Later that night, as I was shucking corn for dinner (never thought that sentence would ever make it to the blog), I decided I should just go ahead and do it: eat at home for the next 31 days. We'd save money, maybe lose weight, and definitely eat healthier. In essence, I'm going to try to create more intentional dining habits. Make my meal choices more useful/beautiful. Growing up, going out was rare. McDonald's was such a treat we'd squeal when we'd get it and I remember we weren't allowed to go to Wendy's because it was too expensive. (!) My mom would have a heart attack if she knew what most people spent per month in coffee alone.
No, I haven't really thought this through too much. If I do, I'll find reasons not to do it. This is the same approach I took with the 31 days of William Morris 2 years ago, and I really think that's what allowed me to make it through the month. I didn't think enough about what I was doing to panic.
One thing I am doing differently this time around is that I won't be blogging about my food adventures. I already do WMP and on Mondays do 365. If I add one more thing I'll start to feel like things are too scheduled around here. So, instead I'm just going to post pictures of what I'm eating on my instagram account and use the hashtag #eatathome to keep track of the pictures. (Thanks to Andrea for the name and to Jessica for the idea to keep it on instagram.)
So am I participating in Nester's 31 days this year? I don't think so–I'm pretty sure the rules say you have to post on a blog, and instagram isn't a blog.
Anyone who wants to join me is more than welcome to do so! You can make up your own rules. For example, my husband travels almost 50% of the time and is gone most of the month of October. He sure won't be eating food prepared at home. My dreams of 100% family involvement just aren't going to happen any time soon, but something is better than nothing. The Mister is my only qualifier, but you can make yours whatever you like.
This is crazy. But I thought William Morris was crazy and I thought walking every day was the craziest of all, so what do I know?