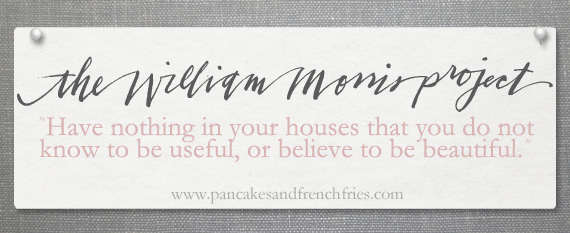 The new school year is about to begin. I'm the mom to a 4th grader and a 1st grader. (Whoa.) Last year I created homework drawers and despite a few problems with maintenence, I maintain they are a fantastic project.
I've mentioned before that I'm at the point in the William Morris Project where some projects need to be revisited or redone. I've avoiding posting those projects here because it is redundant. Having said that, I still think it's important to talk about because online, on TV, and even in real life, no one ever sees an updated After.
This is dumb. Real dumb. Rarely do you hit it out of the park on the first try when it comes to decluttering. A great home organization project begins with a well thought out plan the home owner then refines over time until it works perfectly for them. We've been in this home over 8 years and I'm just now figuring things out.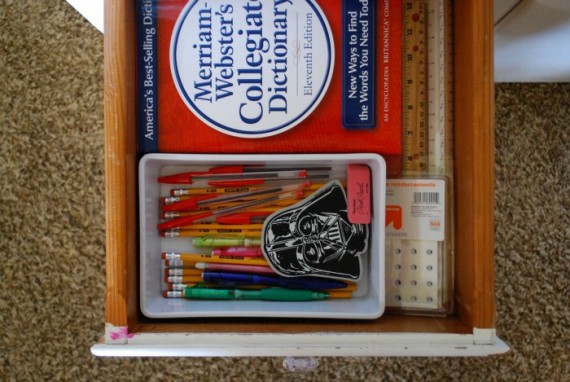 Enter, Wayfair. They are all about the home, and I write for them regularly, so I figured this would be the perfect venue for me to revisit projects that need updates and tweaks. Die-hard ans of organization posts can click over, while those of you who prefer new projects can skip it. Win-win.My first project is the homework drawers, which you can read about here. You can see how messy they became after a year of benign negligence.
To avoid the cluttered pitfalls of last year, I've scheduled on my phone a reminder for the boys to clean out their drawers on every half day of the school year, which is about once per month. I doubt they will need more upkeep than that, but only time will tell.
//////////////////////////////////
This post was part of The William Morris Project, a weekly series that details the steps I am taking to create an intentional home. You can see more of my goals and completed projects here. To learn more about this project, start here.
//////////////////////////////////
Now itís your turn! Feel free to share how you have lived according to the William Morris quote, ďHave nothing in your houses that you do not know to be useful or believe to be beautiful.Ē Made a plan? Cleaned a drawer? Bought a sofa? Tell us about it with a link or comment. A few guidelines:
Please link to a specific post, not a general blog address.
Your post must relate to your efforts to create an intentional home. I have a delete button, and Iím not afraid to use it.
No links to giveaways, please.
Letís use this weekly link up as an opportunity to gather inspiration and motivation. Click links. Discover new people. Say hi and good job. I know I will.

//////////////////////////////////