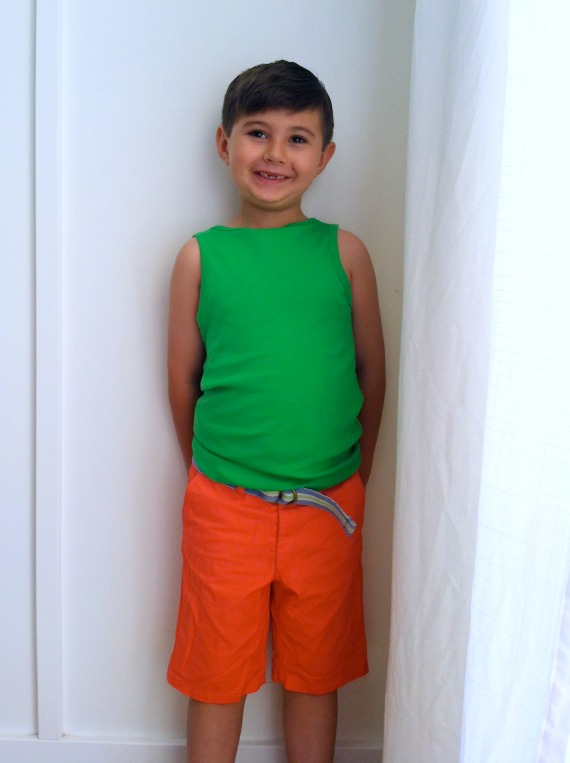 On Opera
"My opera can almost break the windows, mama. Listen."
::::::
On Bedtime
"Mama, at what thirty-o'clock do we have to go to bed tonight?"
::::::
On fisherman sandals
"Mama, remember when I had sandals like in Jesus' time? I actually liked those, you know why? They needed to be only 5 more inches to be Jesus' size."
::::::
On appetites
"Mikey said he was going to get a $5 footlong and that he was going to eat it all and he did! He ate it like he was launching a canon."
::::::
On focusing
"It's just that, mama, it's just that I was trying to focus in music but Matthew got up and was walking around so he was astracting me. And sometimes my brain, when I am trying to focus, says, 'Hey! Look over there!' when I should be looking over here."
::::::
On his two front teeth
"I AM THE DOMINATOR OF TOOFS!"
::::::
Any tips (books, websites, etc.) on helping Nico with paying attention and sitting quietly for times when it's needed, like class and choir? He's not hyperactive, doesn't need medication. He's just a big, squishy heart of a boy with a joyful personality. I don't want to tamp down his spirit or change who he is, but he does need to be respectful in class. The teachers all think he is adorable and cute, but will they think he's adorable and cute and let him get away with murder in the 6th grade? I read that extra physical activity can get the wiggles out, so he'll be joining the swim team this fall.