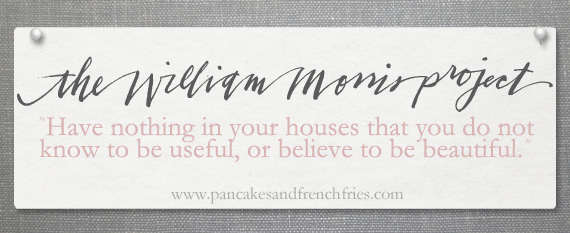 I'm on my second course of antibiotics. I haven't been able to completely shake whatever it is I caught end of March, and this week's project reflects my lack of energy. But! It also reflect an improvement in self-care on my part. Normally I would plow ahead until I was done, confident the world would end if I didn't cross an item off my insane to-do lists.
This week I realized that maybe I'm not getting better because I'm putting my to-do lists in front of rest and recovery. So, an incomplete project is what I have today.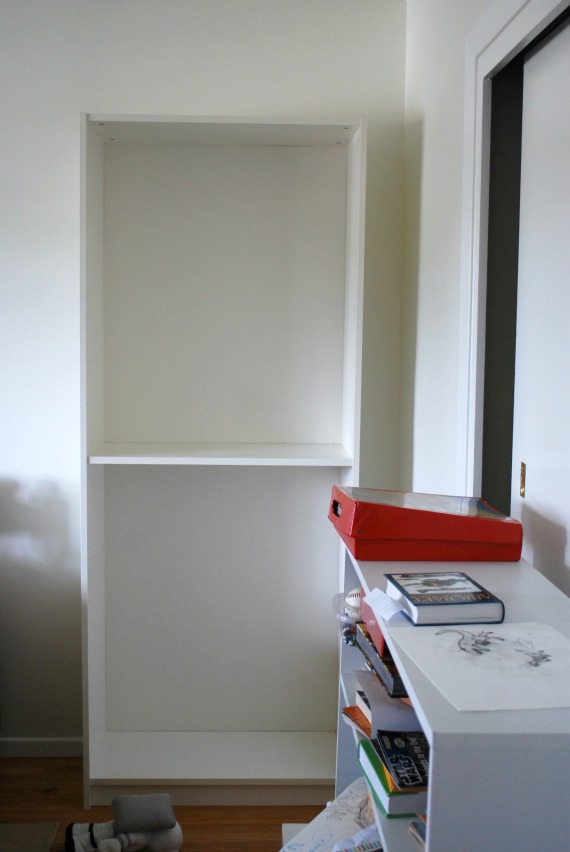 I've been debating what to use for toy storage in the boys' room for months. I've scoured Craigslist, big box stores, and high end stores. I've considered DIYing or hacking something to work.
Here is what I needed:
Lego Storage
Game Storage
Miscellaneous Toy Storage
Collection Display
Picture Display
I figured an armoire or bookcase was my best shot, but the latter was too deep and the former was too shallow. I lucked out on a spur of the moment visit to IKEA this week when I found their Billy Bookcases now come extra-deep. I snatched one up and picked white thinking it matched the wall color. (It does.)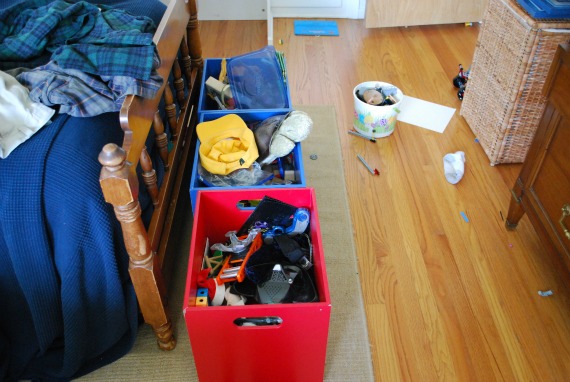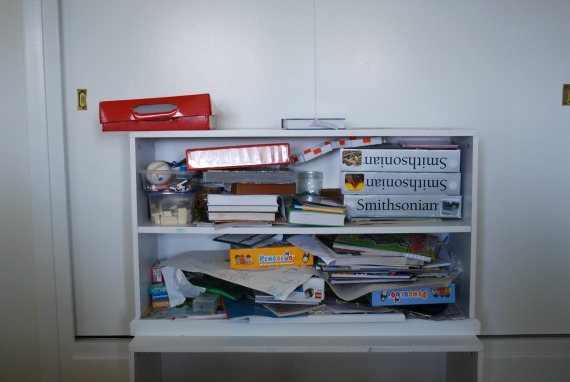 I was supposed to clear out these old shelves and bins while the boys were at school, but midway through I started feeling lousy so I called it a day. I made some progress, so that's good.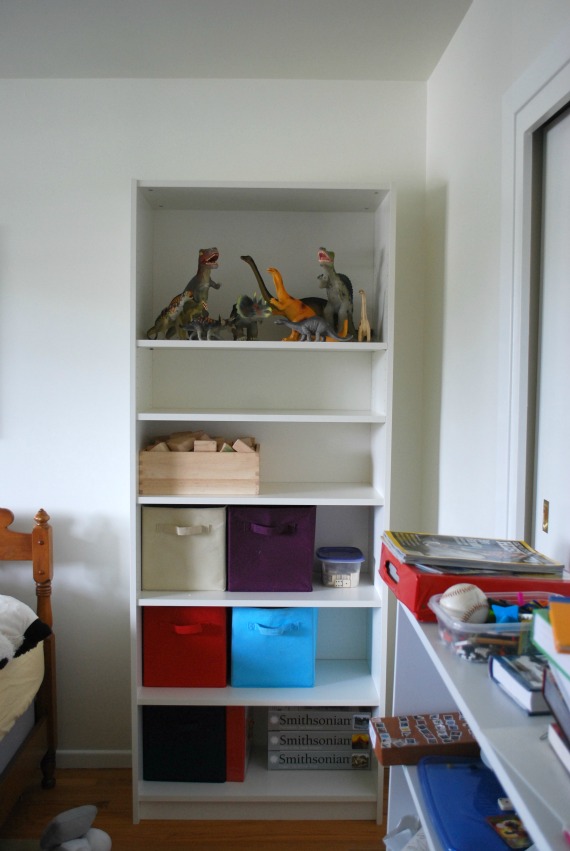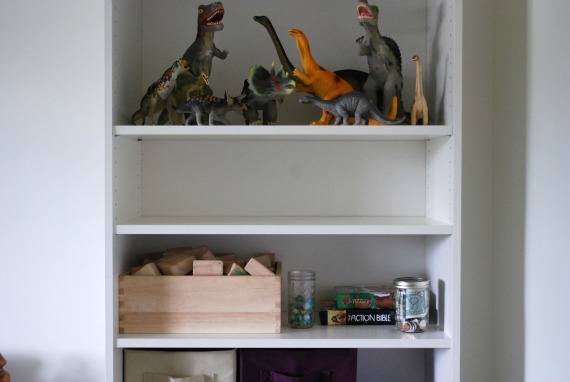 The bins are very old and from Target. They are temporary. I didn't have it in me to run to the store for new ones, and that's fine because I really should wait until everything is purged before I buy anything else.
I bought doors for the bookcase. The bottom half are solid and the top is glass. The top shelves will be for Mikey's many collections. He's a future Lisa Congdon. Marbles, dinosaurs, rocks, leaves, feathers, St. Michaels…you name it, and the magpie gathers it for his future museum. He came home from school and loved his display area. He started fiddling with it immediately.
It isn't much to see now, but I'll keep working on it throughout the week. Here's to next week!
//////////////////////////////////
This post was part of The William Morris Project, a weekly series that details the steps I am taking to create an intentional home. You can see more of my goals and completed projects here. To learn more about this project, start here.
//////////////////////////////////
Now itís your turn! Feel free to share how you have lived according to the William Morris quote, ďHave nothing in your houses that you do not know to be useful or believe to be beautiful.Ē Made a plan? Cleaned a drawer? Bought a sofa? Tell us about it with a link or comment. A few guidelines:
Please link to a specific post, not a general blog address.
Your post must relate to your efforts to create an intentional home. I have a delete button, and Iím not afraid to use it.
No links to giveaways, please.
Letís use this weekly link up as an opportunity to gather inspiration and motivation. Click links. Discover new people. Say hi and good job. I know I will.