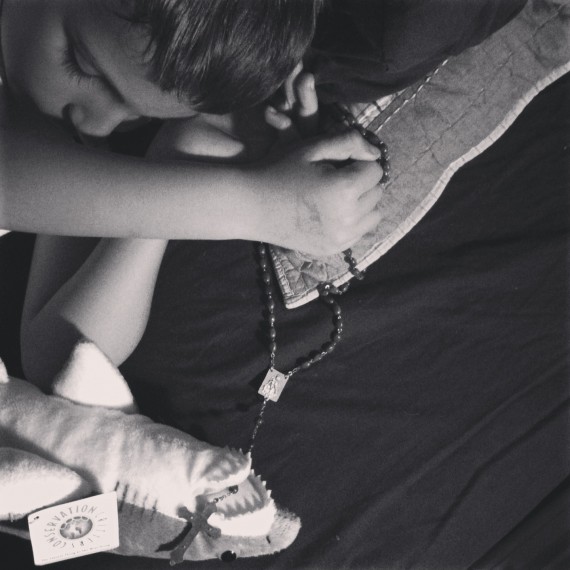 I spent all of Thursday on the sofa sleeping and watching movies. Not a bad way to spend a sick day. I even had the neighbor pick up the boys even though it was my day, something I would never in a million years do. Look at me, being all self-care. Took me 32 days, but whatevs.
Monday
On Monday I went to IKEA and didn't get lost. For those who know me and my sense of direction, this is huge. Yes, I missed the exit on the 405, but I miss the exit so often that I actually know the back roads to IKEA and don't consider that getting lost anymore.
Tuesday
I watched Mikey and Nico approach the pick up line after school. I love watching their personalities develop. Mikey walks or jogs and then stands there with his feet firmly on the ground, holding both straps of his backpack on his shoulders–it's going nowhere. Sometimes he's laughing and talking with his friends, other times he's deep in thought with his brow furrowed. Either way, he still and intense. Nico runs like a puppy let out of its cage. He's dragging his sweater by one sleeve in one hand, and his backpack by one strap in the other. His shoelaces are always untied. He has no sense of personal space so he'll run right up in the middle of Mikey and his friends as if mere proximity could make him part of the conversation.
Wednesday
Mikey is terrified of sharks. Really, really scared. Sometimes his fear becomes unreasonable. (No clue where he gets that trait.) One night last summer he couldn't sleep because he was convinced a shark was going to attack him while he slept. When I pointed out the obvious–we live nowhere near the ocean–he explained that he read about groundwater and the water table, and that got him thinking that a shark could find one of the groundwater holes and swim underground to our home and then burst! through the floor and get him.
This is why I was nervous I couldn't go with him on his field-trip to the aquarium. I asked him if he wanted to stay home, and he said no, he was fine and he was going to check out the sharks and buy a shark "plush toy" (do not call them stuffies or stuffed animals) to show how brave he was. He did that and pet the baby sharks and sat on a statute of a great white! I was so proud. He did ask his friend to fold up his poster of the great white shark on attack that came with his Sharkepedia and to keep the book shut on the ride home. Rome wasn't built in a day.
This is a very long way to explain that a kid who believes it is possible for a shark to track him via groundwater should never, ever hear from a classmate the story about the demon that comes out at night and chases its victims before disemboweling them and then stealing their souls. Really, just no good. When I went to check on the boys at night I found them asleep with every single light on in the room and Mikey clutching his rosary. Bless his little heart.
By the way, you can see in the picture his new "plush toy" shark, who he has named Hades. The tag says the shark's name is Hazel but, "Mom, I can't think of a dumber name for a shark than Hazel."
Friday
God willing, I'm just sitting here feeling great and answering comments.
The Weekend
I have to be feeling better by the weekend. I have no choice. I have the Mom 2.0 conference and I have to get Mikey and his suit to the tailor for alterations. Plus baseball, tennis, and all that stuff oh my gosh I am starting to freak out.