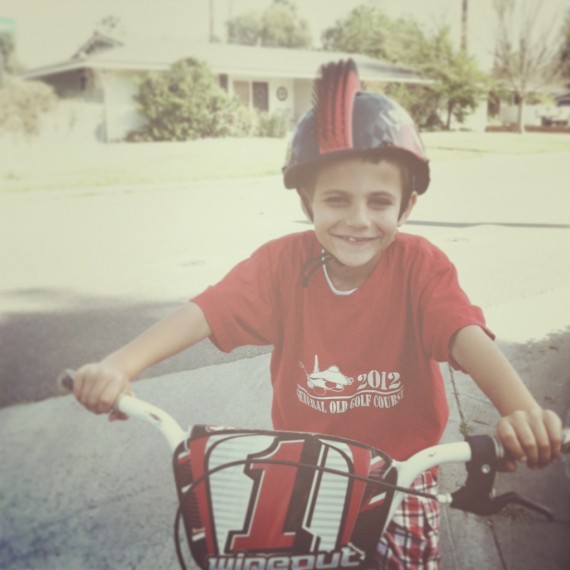 When I started blogging over 5 years ago, the fastest way to grow your blog was to write well. Produce great content, and people would eventually find you via word of mouth. That didn't last long. Soon there was advice about leaving comments and participating in link ups. Then there was Facebook. Then Twitter. Then Facebook allowed you to create public pages for your blogs and businesses. After that I think it was Foursquare. Something about you telling people where you were at by the touch of a button. Speaking of buttons, about 19 of them allow you to filter your life on Instagram since 2010 (sigh) and if you ever want to know what to do with those left over canning jars from your wedding, look no further than Pinterest. So many buttons.
I honestly can't keep up anymore. And the more "people" tell me there are things I have to do in order to grow, the more I want to tell "those people" to kindly stick it where the sun doesn't shine. No, I will not pin between the hours of 2:00pm-4:00pm and 5:00pm-10:00pm EST because those are "peak pinning hours." Convert that to PST, and you're telling me to pin in peak lunch eating and family spending hours. I'll pin when I feel like it, thanks. And if no one repins my pin of Laura Bullion, the world will go on.
Like it or not, things change and I have to change and adapt in a way that aligns with my inherently poor and somewhat lazy business skills or decide to stop participating. For now, I'm choosing to adapt, even though it often seems like a losing endeavor. Google Reader shuts down in July. If Google can't keep up, can I? For now, I can and will. I'm going to continue to blog because I love it, and will try not to get caught up in the competitive nonsense.
Twitter was run amok with tweets once the news hit. Everyone was going crazy. You would have thought a conclave announced a pope from Argentina! Final consensus on what everyone is going to do: Hell if we know!
Lots of people seem to be gravitating towards Feedly. I started an account there, but I also started one on Bloglovin' (you can follow this blog at that link). Bloglovin' is what I'm using now to read blogs, though I haven't yet gotten the hang of it and I am vehemently opposed to the dropped 'g on principle. Update: this morning I tried Feedly and so far I like it better. Plus, they use all the letters!
I don't know. Be honest. Are you still into blogs? Do you feel the medium has changed or have your expectations changed? And, seriously, what are you going to do now that Google Reader is shutting down?