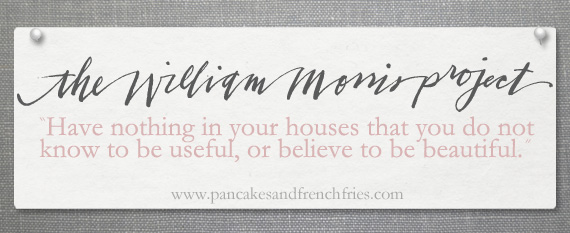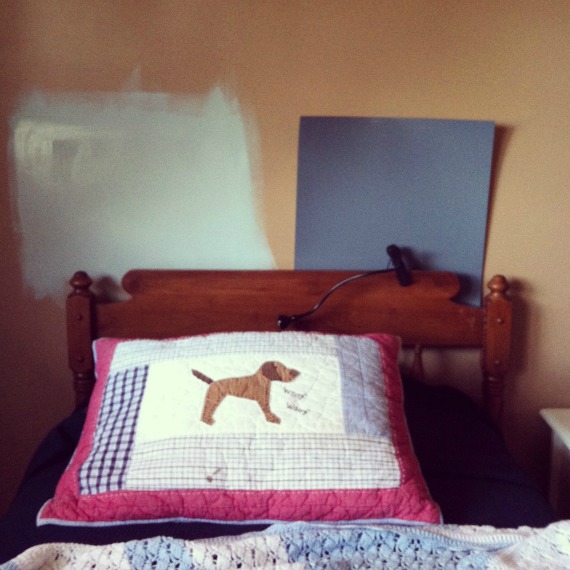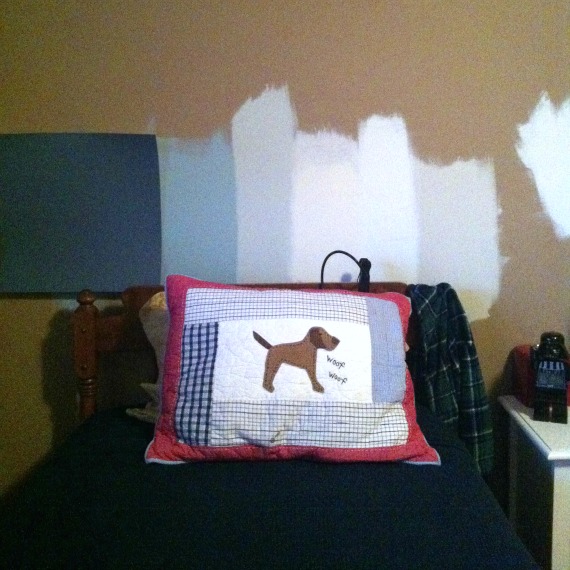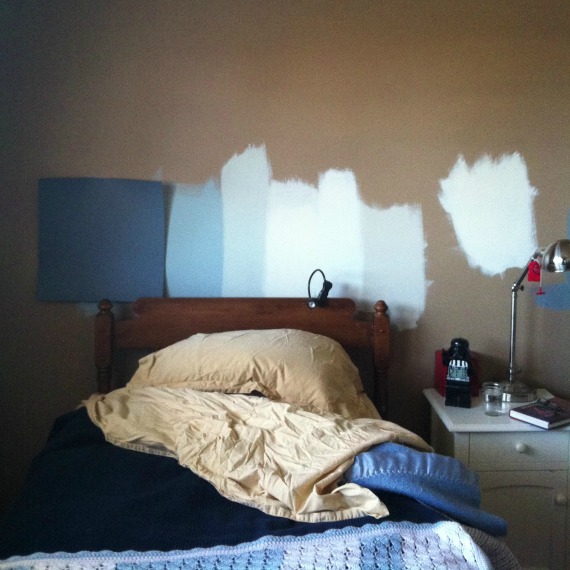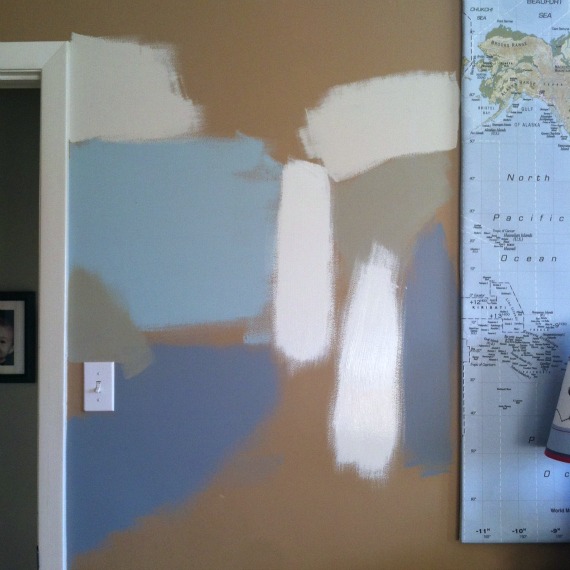 (Sorry about the terrible instagram pictures! Yesterday was crazy, and I got home too late to take proper pictures. I know no one cares, and in the end it doesn't matter, but they still bug me.)
If you follow me on Facebook, Twitter, or Instagram, you are already familiar with the above pictures of the boys' room. I've been painting samples on the wall since Christmas, and today the room is getting painted. Everything is in shambles. Furniture is all over the house, bedding piled up to the ceiling in the corner of Nicholas's former room…I'm sure you can imagine. We have to paint the ceiling as well as all the trim and the closet. It's a huge job, big enough that we paid for a painter for the 2nd time in 13 years. After the laundry room and garage and 31 days, we're beat around here.
I better like the end result. I chose a soft white, even though everyone–including the Mister–thought a darker color would look better. I followed my gut so it better look great. If it doesn't, it won't be my husband that repaints, I can promise you that!
Mikey didn't have an opinion on paint, but Nicholas did. He wanted a light color, and once I put the warm white on the wall, there was no changing his mind. I could have pulled rank, but it turns out that I was drawn to that color, too.
I've been craving a white room because I don't want to be limited by a color on the walls. I love change so much; I don't want to paint the room every time I get tired of blue and want green. Or get tired of green and want yellow. Besides, there will be plenty of color and pattern with the whacky bedding I'm going to make.
Yes, make! I'm crazy.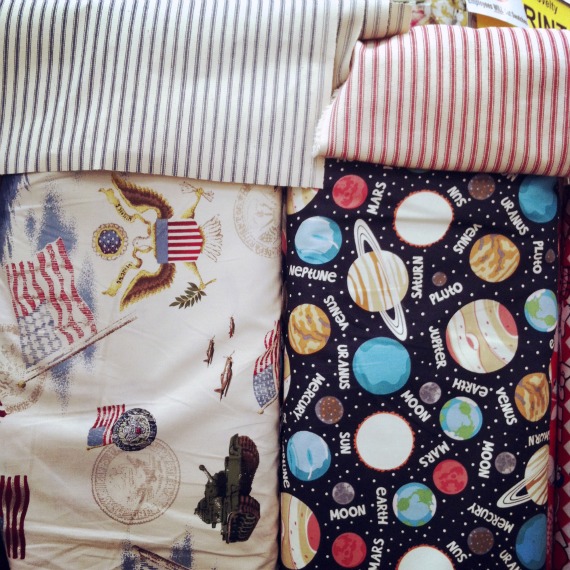 Although making quilts for the boys is on my life list, I know picking the pattern and fabrics will take me years. I was about to call it a day and buy something I didn't really like when reader-turned-friend Larissa suggested I make cheater quilts: one large panel of fabric with a thick border of novelty fabric, a little batting and binding, and done. We went to the fabric district in LA yesterday and bought the fabric. That's it in the picture! (Like you didn't already know that!)
I know it's a lot of pattern, maybe a little crazy. It's going to be classic ticking with a 7″-8″ border of fabric that represents the interests of the boys right now. Mikey is obsessed with military history, World War II in particular. Nico, of course, loves outer-space. The fabrics don't really match, but that's okay with me. It's more important to me that the boys are thrilled with their mama cheater quilts, and I think (hope!) they'll love them. I haven't shown them the fabric or even told them I'm making their bedding. I want it to be a surprise. Also, if I totally screw it up and have to make a last minute run to Target for a bed-in-a-bag, no one will be the wiser.
Always a plan B. That's the ex-attorney in me.
//////////////////////////////////
This post was part of The William Morris Project, a weekly series that details the steps I am taking to create an intentional home. You can see more of my goals and completed projects here. To learn more about this project, start here.
//////////////////////////////////
Now itís your turn! Feel free to share how you have lived according to the William Morris quote, ďHave nothing in your houses that you do not know to be useful or believe to be beautiful.Ē Made a plan? Cleaned a drawer? Bought a sofa? Tell us about it with a link or comment. A few guidelines:
Please link to a specific post, not a general blog address.
Your post must relate to your efforts to create an intentional home. I have a delete button, and Iím not afraid to use it.
No links to giveaways, please.
Letís use this weekly link up as an opportunity to gather inspiration and motivation. Click links. Discover new people. Say hi and good job. I know I will.

//////////////////////////////////