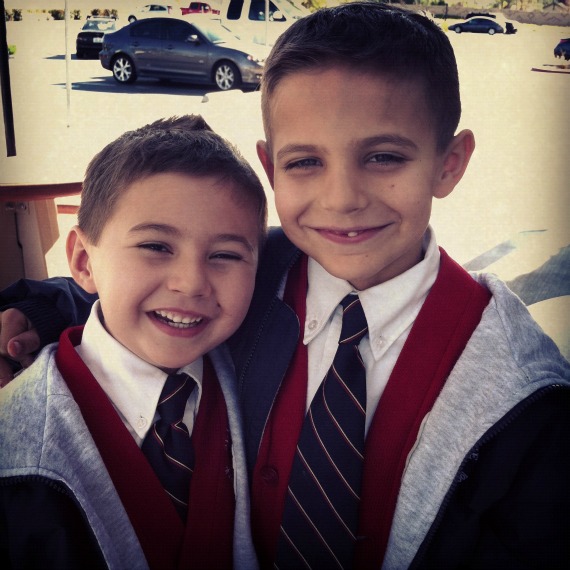 A challenging week, a productive week. I'm finishing it stronger and smarter, and that makes me happy. I also want to close out the year on a positive note, so, here we go!
Monday
I wrote that post and broke two of my cardinal rules in blogging: (1) never write a post angry, (2) never publish a post I've just finished writing. Thank you for being tolerant of my aggressive tone and somewhat difficult to follow point. Even those who disagreed with me did so in a way that fostered more conversation. Thank you for being so civilized while the gorilla tossed around feces.
Tuesday
I woke up with a load off my chest. The Mister started his vacation and ran errands with me–really boring ones–just so we could hang out. Later, he dropped me off at home and picked up the boys from school for me.
Wednesday
One of my struggles with the Newtown shootings is the feeling of guilt I have for being so lucky, so remarkably untouched. In the comments a reader left me a link to this post by Brené Brown, and it had such an impact on me.
Thursday
I had ice cream for breakfast. It was glorious.
Friday
I asked on Facebook and Twitter if anyone was doing 365 projects next year. I have some ideas, and thanks to input and suggestions from you, I have a slowly forming idea of what I am going to do.
This weekend is choir, choir, choir. Christmas for people in choir means practice, practice, and more practice so the kids can sing at this mass, this mass, and that mass. Christmas is, like, their Super Bowl.
Have a happy, happy weekend, everyone!