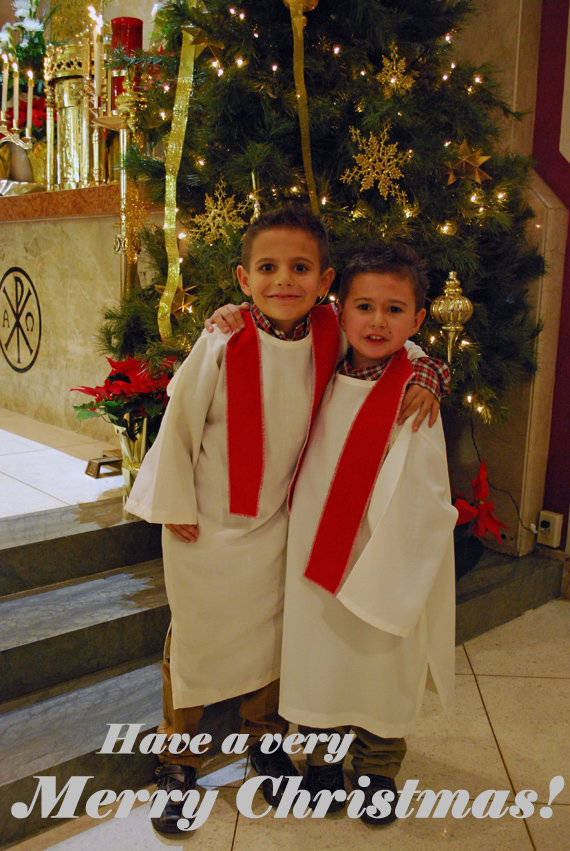 THEY LOOKED SO STINKING CUTE!
The choir robes finally came in, and I can promise you the parents were 9835% more excited about the robes–and the kids thought they were pretty cool, so that's saying something. Each parent took at least 400 pictures of their child wearing what is essentially a polyester blend Snuggie.
When I fist saw them, I thought my heart was going to explode out of my chest. I was so proud.
Forty five minutes later, when the priest had to give Mikey the stink-eye because he was talking to the boy behind him instead of standing quietly, I thought my eyes were going to shoot white-hot pokers. I was so mortified.
Life is a balance.
Merry everything, everybody! I hope your holidays are filled with peace, joy, and no fights. (That's straight from Mikey's final appeal to Santa.)