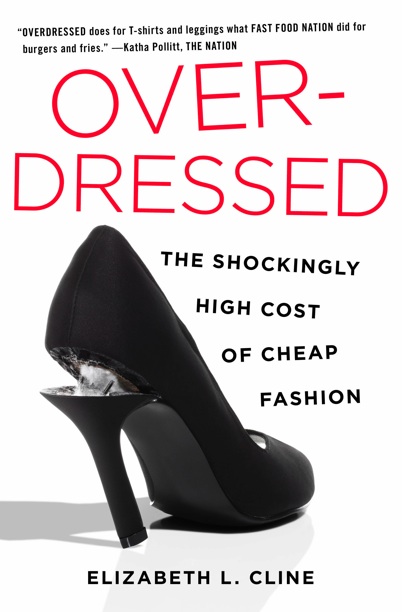 I knew what I wanted to read next after the response to my post about holes in t-shirts. I mentioned Overdressed: The Shockingly High Cost of Cheap Fashion in that same post, and many of you expressed interest in the book. A few of you already read it and said it was eye-opening. Sounds good to me!
The publishers categorize this book as economics/consumer behavior. Economics! Our book club is doing an awesome job touching upon every single genre on the market.
I'm not sure which genre we have yet to cover, and I'm not sure what we'll read in January and February. Recommendations/suggestions are always welcome. It was a suggestion by Shaina that brought us both Thriller (Gone Girl) and Romance (Anna Karenina)! In the meantime, I'll be sifting through the many, many incredible books on our pinterest board. I highly recommend visiting the link if you haven't already checked it out.
[This post contains an affiliate link to Amazon.com]