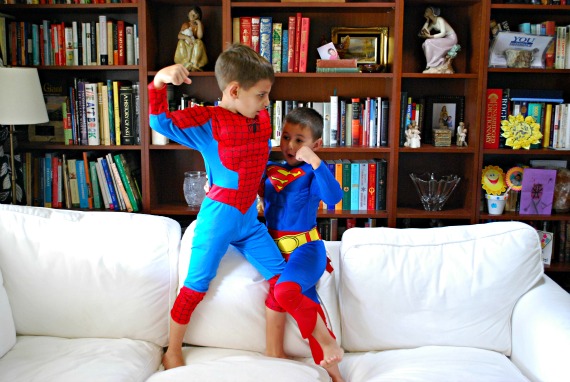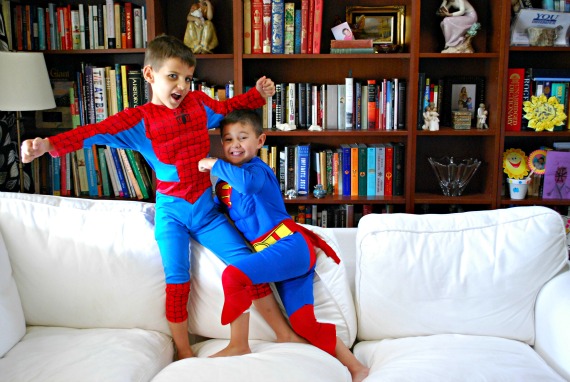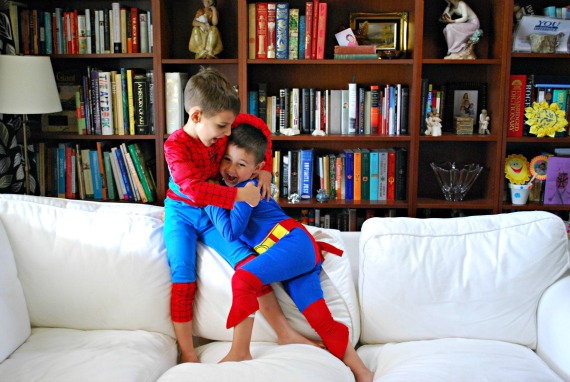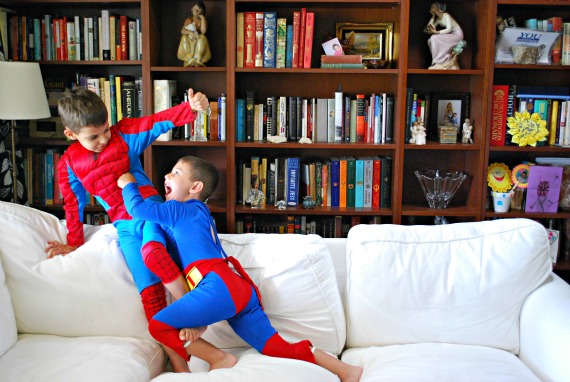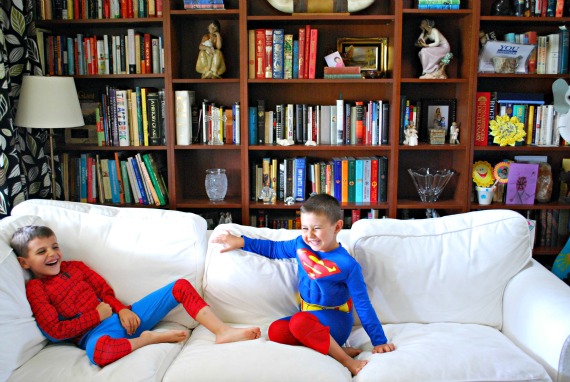 They found the basket of old Halloween costumes in the back of the closet. On Wednesday they waged a Teenage Mutant Ninja Turtle v. Pirate War. On Thursday I boldly interrupted their galactic battle and told them to come inside for dinner. By Friday they were avenging justice on the sectional. They requested I photograph their final fight scene.
"Make sure the pictures make us look tough, mom!"
I think I delivered. They look as tough as two laughing boys can look while fighting in costumes that are three sizes too small.