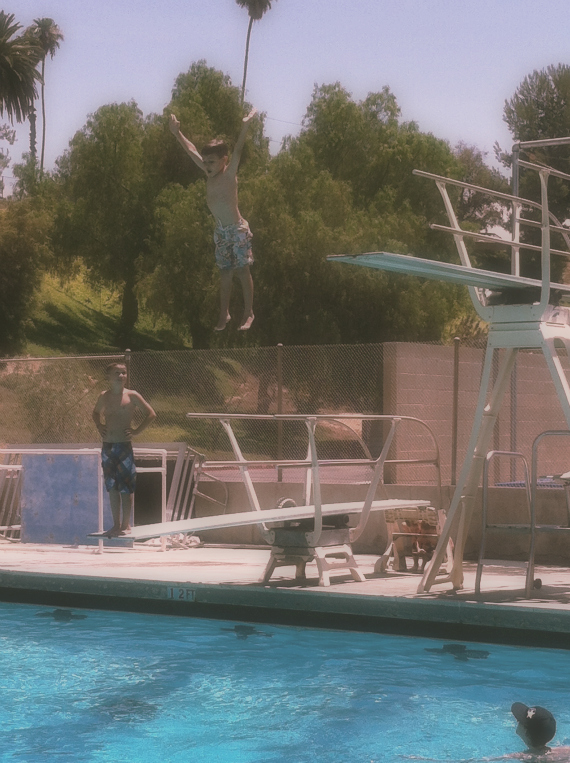 This week was a week of ups and downs! All told, the scales tipped in favor of great.
:: On Monday The Huffington Post link to The William Morris Project! Sure, they didn't mention my blog name or even my given name (from now on please address me as "this woman"), but a mention is a mention, right? The way they linked to me made me think of several press savvy people who told me last year that if I wanted to grow, I would have to change my blog name–because it's a really cutesy name that no reputable publication would want in their archives. Those same people suggested I keep it simple and write under my name.
:: Then, on Tuesday, Apartment Therapy linked to my cola bombs post! They have no problem putting my (admittedly circa 2007) blog name in their archives. (My take on my blog name changes every day. Do I love it? No, not at all. But changing my blog name to just my name sounds doesn't sound 100% right, so for now it stays.)
:: By Wednesday I was deep in the throes of caffeine and artificial sweetener withdrawals. The headache on that day was so excruciating that I had to take ibuprofen and lay down. When I woke up an hour later, I found Buster watching me from the threshold of my doorway. My furry mother hen. It reminded me of this post.
:: Thursday was the last day of swim and dive camp. The boys are disappointed, but I'm euphoric. No more sitting under the shadeless sun for 1.5 hours every day? Somebody pinch me.
:: I'm going to celebrate my release from summer camps by going swimming at my parents' pool on Friday, but not before I visit a friend in the hospital. She broke her ankle, tibia, and fibula playing soccer and had to have surgery! Happy, happy to have yet another excuse not to exercise. Kidding.
I'm hoping to spend the rest of the weekend in the pool, soaking up the vitamin D. How about you? Any great plans?