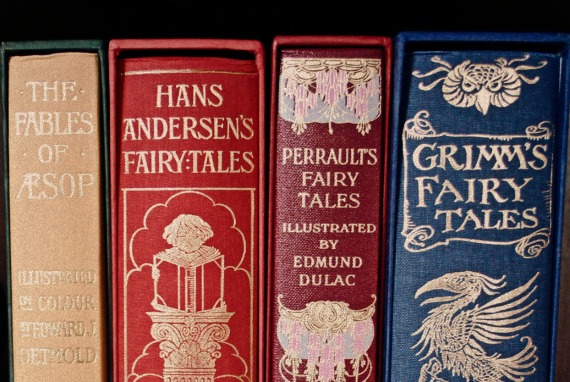 My parents–my mom, really–bought several leather-bound book collections when my brothers and I were little. I think it was called the World's 100 Classics or something, and every month we would get a new book. I loved the crackle noise the spines made and the way the gilt pages felt like glass. One summer I was actually old enough to read a few of the books. I read them in my mom's leather wing chair because I thought it made me look all the more important.
My mom still has that wing chair. Same chair, same dark brown leather(ish) upholstery, in the same spot in her office twenty-eight years later.
Since that summer, I've wanted my own collection. I'm moving at a much slower pace. I have these four, a not nearly as sophisticated Chronicles of Narnia edition from Barnes and Noble, and Dicken's A Christmas Carol, which was a birthday gift from my mom this year. I told her I would love a leather or cloth bound book for my birthday every year. She thought that was a great idea. For some reason, she's really big on giving the same or similar gift every year. She finds traditions in the strangest places.