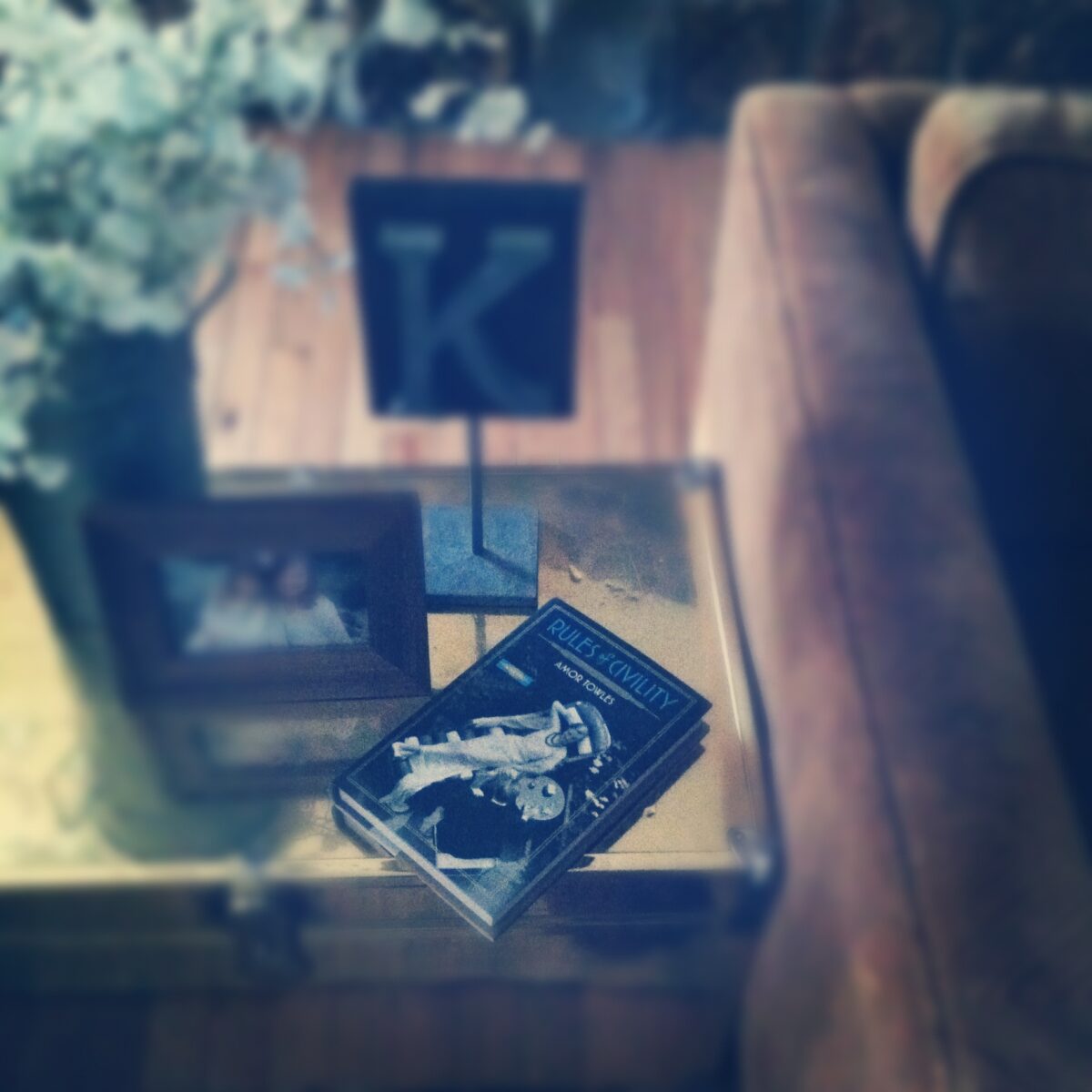 I bought my book last week, but I'm buying every book the Phenomenally Indecisive Book Club reads because I am a sentimental fool. Some of you, though, are still on the waiting list for your library's copy–even the electronic versions! Melanie noticed the same thing in the comments yesterday and offered to give away two copies of Rules of Civility to those who still need a copy.
I don't know how many of you know Melanie, but you will be hard-pressed to find someone who reads more than she does across all genres. Because of her lighting fast reading, publishers like her. A lot. So she gets to read books. A lot of books. (I'm insanely jealous!) Check out her Good Reads shelf. It's ridiculous. She reviews them all on her blog and frequently does giveaways, like today.
Melanie has been working quite hard behind the scenes telling her contacts about our club. This should help people who are overseas, on tight budgets, or have libraries with mediocre fiction shelves–like mine. Gardening fan? Visit any of the Inland Empire libraries for your pick of tomes. We're big gardeners here. Fiction fan? Put your name on the list and in three years you might have a chance at 1 of 3 copies of the latest bestseller.
Melanie is giving away two copies–of course she's already read the book–to anyone who still needs a copy. Since time is of the essence, I'll close this giveaway tomorrow evening (5pm, PST) and pick two winners using the random number generator. Melanie will ship the book to the winners.
Thank you, Melanie, for doing this for us!
Some rules:
One entry per person.
To enter leave a comment.
Only U.S. residents 18 and up.
[Update! I used the random number generator to select winners Karina, Ris, Rebekah, and Hopeful Leigh. I've already contacted them, and their books on on the way. Congratulations, ladies!]