Thirty years ago my brothers and I sat sprawled across the seats of our brown Buick station wagon as we waited for our mom to finish an errand. This is when shopping centers were 5 stores wide and every parking space was front row parking.
So we sat and waited, kids of the 70s, and honked the horn every few minutes for entertainment.† After each blast we slid down the wide seats and laughed with the thrill of getting away with something good. Then we'd poke our heads up and watch shopkeepers walk out with hands on hips and scan the parking lot with an eye for retribution.
After more than many honks we were still on the floor laughing when we heard a sharp rap on the window. It was a police officer and his stick. "You kids need to stop honking the horn, okay? It's not how good little boys and girls behave."
I can remember him clearly, his smiling face in profile so that I only saw the right side and one bright blue eye. His sandy blonde hair looked young and healthy, like him. Now, at almost 39 years of age, I realize he was nothing more than a baby himself.
But back then, from my spot at the bottom of a Buick, he looked like a 200 year old devil.
My middle brother started crying and stated the obvious, "We're going to jail!"
We didn't say a word when my mom got back in the car. Three kids, normally out of control, sat frozen while she situated her purse and packages. She turned around and looked at us.
"You three were the ones honking the horn, weren't you?"
We sang like birds!
I remember that day every time I pull into the same shopping center, front row parking, right in front of the shoe repair. That's where my mom was that day. She was having her pumps reheeled. In 1981 you took in your toaster, you mended your clothing, and when your pumps wore down, you had them reheeled.
Today our goods are more disposable, easy to toss and buy…or just buy. Our tolerance for lower quality merchandise is higher and our willingness to pay top dollar is lower. That's a shame.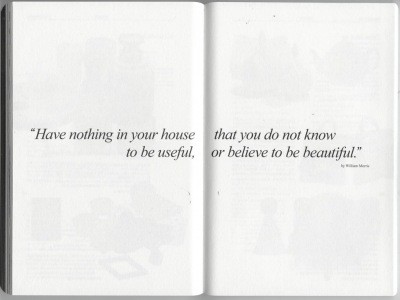 Useful or beautiful. Or, useful and beautiful. How nice that would be, to have in our home a beautiful toaster. The very best iron we could afford, the kind that lasts decades. A fine wool coat.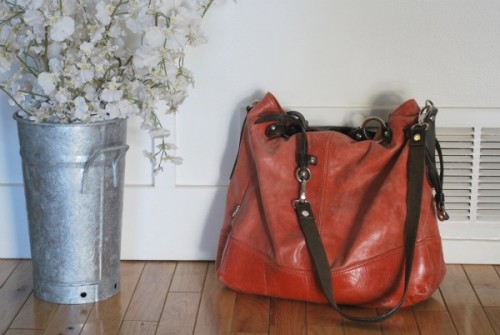 I knew I was off the mark when Nicholas complimented me on my pink purse. That pink purse is red leather that hasn't been properly conditioned in years. Okay, ever. I knew what I had to do on Day 9. And, sadly, the first step was to buy leather conditioner.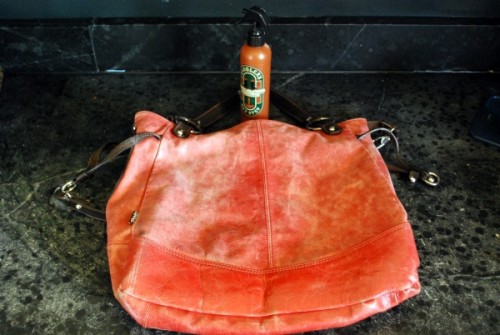 The process was easy, not at all exciting enough to recount. You know what I did: I cleaned it, conditioned it, and let it dry. The purse went from pink and cracked to brick red and supple. An improvement, for sure.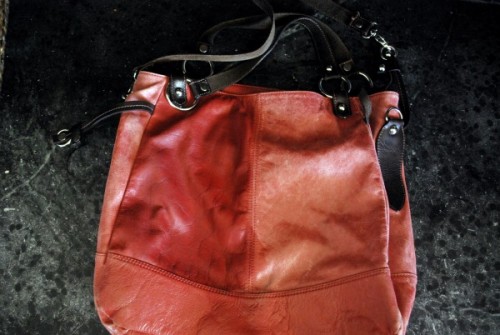 What this post is more about, I suppose, is my disillusionment with the way I have been trained to consume. Cheaper, faster, always new. In the last four years I have slowly pulled away from that, but it hasn't been easy. I still wrestle with the need to fill a blank space and move on, rather than wait until the right table/chair/sofa/thing comes along.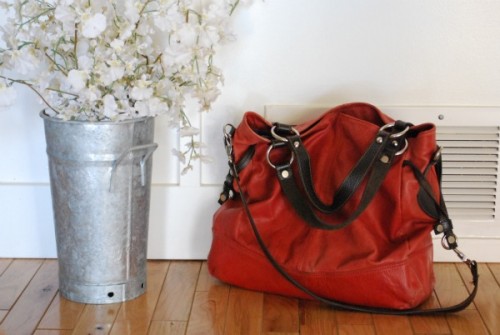 This month is such a godsend for me.
New here? For the next 31 days Iím living according to the famous William Morris quote. You can learn more about the project here.