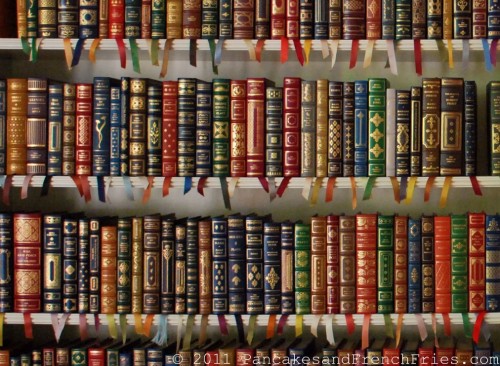 I forgot about my promise in the comment section of this post to show a close up of the bookshelf in my friend's childhood home. (Thanks to Jeen-Marie, who reminded me and suggested I submit it to Bookshelf Porn.)
It's amazing, isn't it? I have never seen ribbon book marks displayed like this. Every other library of leather bound books I have seen has them discretely tucked away. Now I know to keep the ribbons on display when I one day have a collection of my own.
Another point of interest is the missing book on the far right of the second shelf from the top. All sorts of mysteries abound thanks to that open slot. I would love to know who pulled what book, when, and why. It's a mystery that will go unanswered now that they are both gone.