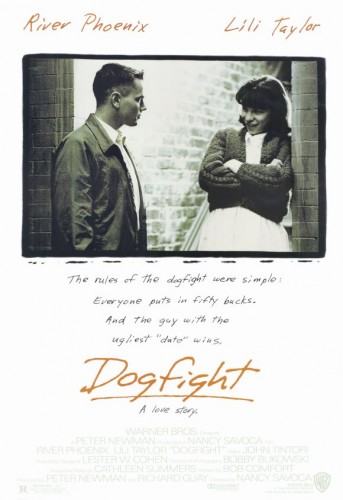 I did it.
I found Dogfight on itunes, decided to buy it instead of rent it, and watched it for the first time in 19 years with the Mister. I loved it. I watched parts of it again the next day and will probably watch it at least one more time this week.
I know a lot of people don't see what I see in this movie. It's said to be the best movie no one knew River Phoenix did, and I have to agree. The story is uncomfortable, and when you read the summary it's easy to imagine the movie will be a misogynist's dream, or maybe some trite love story where no one really changes and yet, somehow, love conquers all.
It's not. The movie is quiet and understated with a story that is painful, often awkward, but ultimately beautiful. Part of it is the casting. I doubt this movie could have worked with anyone other than River Phoenix and Lili Taylor as the leads. Phoenix is amazing as an immature, young kid trying to resolve the man he can be with the man he thinks he should be. Taylor is equally perfect as the shy, frumpy pacifist who doesn't know her own strength. For an excellent commentary on this movie (full of spoilers) you must read this post.
Of course, my perspective has changed in 19 years. When I saw this movie I was 19 years old, the same age as the main characters. I saw them as peers and related to the awkwardness, the struggle to figure out who you are and who you will become. Today, I see the movie as a beautiful character study about two very young kids making an unlikely, but important, pairing. The way I identify with this film has changed dramatically. I no longer relate to Taylor's character, but I still appreciate her struggle. I also see River Phoenix's character in a new light, and empathize with him much more than I did before.
That said, some things haven't changed. From the opening scene to the end, one thought ran through my mind this week, much like it did 19 years ago.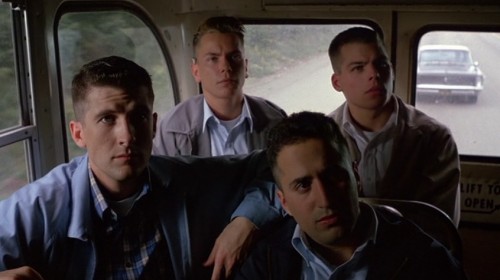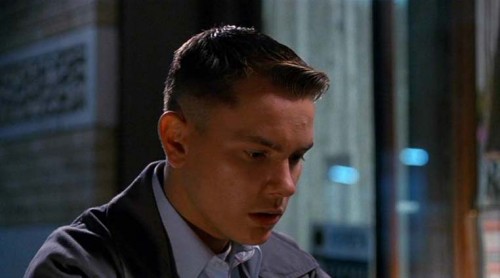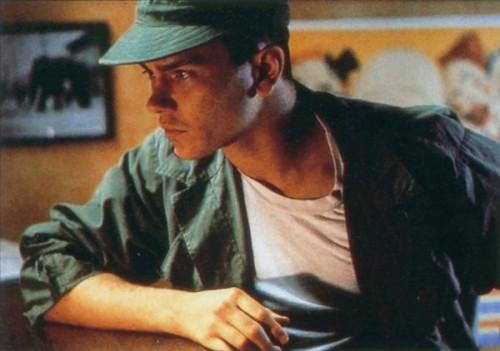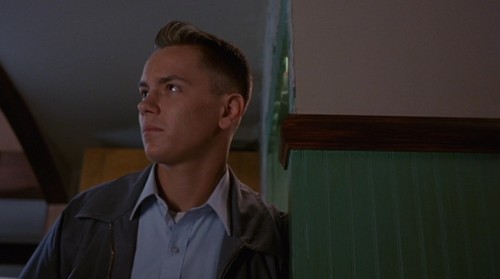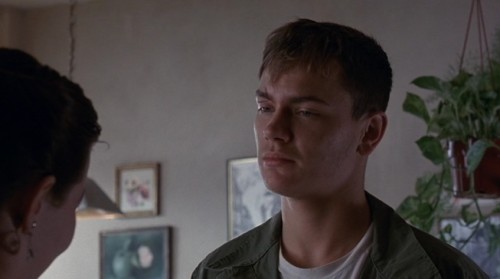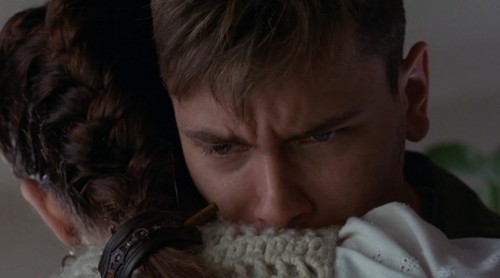 MORE HOT.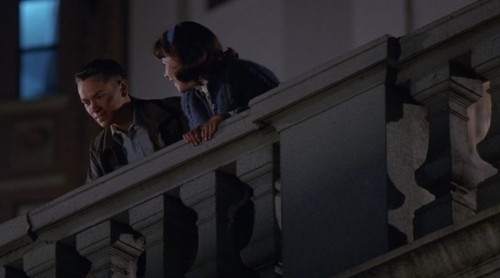 I'm a sucker for a good love story, and this one delivers. I was euphoric after the Mister and I finished watching it on Monday, especially since he loved it as well. If I have one complaint, it's that watching River Phoenix is bittersweet. The post I linked to earlier hits on everything that was great about this movie and his performance. What a talent; what a waste.